KABUL -- The killing of Imam Ayaz Niazi and a worshipper in a prayer-time bombing on Tuesday (June 2) at the Wazir Akbar Khan mosque in Kabul's Green Zone is drawing widespread condemnation from Afghan citizens and officials.
The blast, which occurred at one of the city's most famous places of worship, sent shock waves through the sprawling militarised zone, where alarms sounded at embassies and international offices, sending staff rushing into safe rooms.
The mosque is situated in central Kabul at the main entrance to the Green Zone and is accessible from both inside and outside the tightly controlled area. Top leaders often go there to offer ceremonial prayers.
Niazi, the mosque's imam, was a well-known figure in Kabul, and his politically charged sermons were often so well attended that worshippers would spill into the grounds outside the mosque.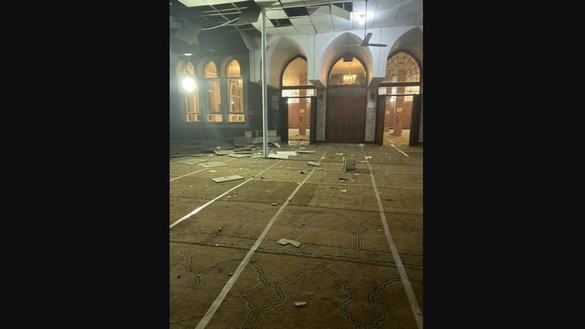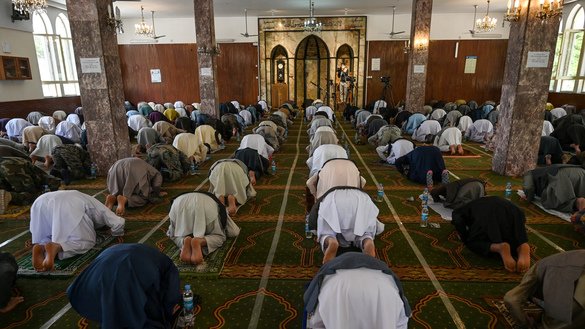 Social media users widely denounced Niazi's killing, calling it "heartbreaking", an "irreparable loss for the country" and a "great loss to Islam".
'Crime against humanity'
The attack was conducted by a suicide bomber, said Interior Ministry spokesman Tariq Arian initially. But as investigations proceeded, it was not clear that remained the case.
Eight other people were wounded, according to TOLOnews.
President Ashraf Ghani condemned the bombing in a statement tweeted by the Afghan Presidential Palace (ARG) that said, "Terrorist attacks on mosques, hospitals, civilians and public facilities are a crime against humanity."
The president instructed authorities to conduct a thorough and swift investigation.
No group immediately claimed responsibility.
Taliban spokesman Zabiullah Mujahid in a tweet called the bombing "a major criminal act".
The explosion follows a May 30 bombing claimed by the "Islamic State of Iraq and Syria" (ISIS) against a television station's minibus in central Kabul, which killed a journalist and the driver.
It also comes after officials said seven civilians were killed Monday (June 1) by a roadside bomb linked to the Taliban in northern Afghanistan, even as authorities pressed for peace talks with the militants.
The blast struck a small truck in Kunduz Province carrying a group of labourers in the volatile Khanabad District.
No group claimed responsibility, but Kunduz provincial spokesman Esmatullah Muradi blamed the Taliban.
"The Taliban usually plant roadside bombs to target security forces, but their bombs usually kill civilians," he told AFP.
Two of six Afghans wounded in the Kunduz blast were in critical condition, according to district chief Hayatullah Amiri.