The US Department of State on Wednesday (June 17) announced new sanctions against Syrian President Bashar al-Assad and the Fatemiyoun Division, a militia made up of Afghans funded, trained and equipped by the Islamic Revolutionary Guard Corps (IRGC) of Iran.
The new economic sanctions are part of the Caesar Syria Civilian Protection Act, known as the Caesar Act, aimed at holding accountable those who have and are committing brutal actions against innocent civilians in Syria.
The Caesar Act, which was passed last year and took effect June 17, punishes under US law any company that works with al-Assad, AFP reported.
The measure is named after a Syrian former military photographer who fled in 2014 at great personal risk with 55,000 images of brutality in al-Assad's jails.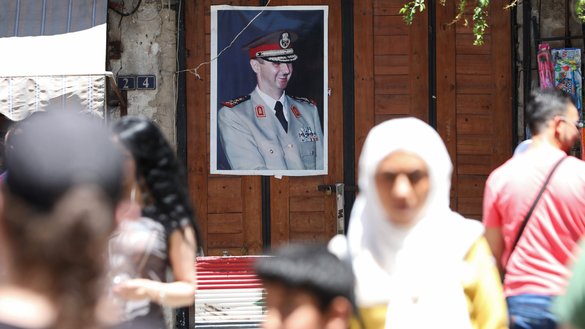 "Today, the Treasury Department and State Department are releasing 39 designations under the Caesar Act and Executive Order 13894 as the beginning of what will be a sustained campaign of economic and political pressure to deny the Assad regime revenue and support it uses to wage war and commit mass atrocities against the Syrian people," US Secretary of State Mike Pompeo said in a statement June 17.
Those sanctioned include the Syrian president and his wife, Asma al-Assad, as well as the Fatemiyoun Division, according to the statement.
"Anyone doing business with the Assad regime, no matter where in the world they are, is potentially exposed to travel restrictions and financial sanctions," it added.
For its part, the Fatemiyoun Division has been embroiled in conflicts over looted goods, money and nominal positions of power in areas where it operates in Syria.
Last month, the militia reportedly butted heads with the Syrian regime over tributes on civilians and merchants entering al-Mayadeen in Deir Ezzor Province.
The US Treasury Department in January 2019 placed the Fatemiyoun Division and the Zainabiyoun Brigade -- made up of Pakistanis -- on its financial blacklist, which aims to cut off their access to international financial networks and to choke their operations.
"The brutal Iranian regime exploits refugee communities in Iran... and uses them as human shields for the Syrian conflict," US Treasury Secretary Steven Mnuchin said in a statement at the time.
"Treasury's targeting of Iran-backed militias and other foreign proxies is part of our ongoing pressure campaign to shut down the illicit networks the regime uses to export terrorism and unrest across the globe," he said.
The Fatemiyoun Division "preys on the millions of undocumented Afghan migrants and refugees in Iran, coercing them to fight in Syria under threat of arrest or deportation", according to the US Treasury.