DOHA -- The Afghan government ratcheted up pressure for a truce with the Taliban on Monday (September 14), reiterating calls for a long-term ceasefire at peace talks in Doha, Qatar.
The two sides are in the early stages of meetings in an effort to hammer out a deal that would bring to a close 19 years of bloodshed in Afghanistan.
An opening ceremony on Saturday (September 12) saw the Afghan government and allies, including the United States -- which negotiated an initial peace agreement with the Taliban in late February -- call for a ceasefire.
But the Taliban did not mention a truce as they came to the negotiating table.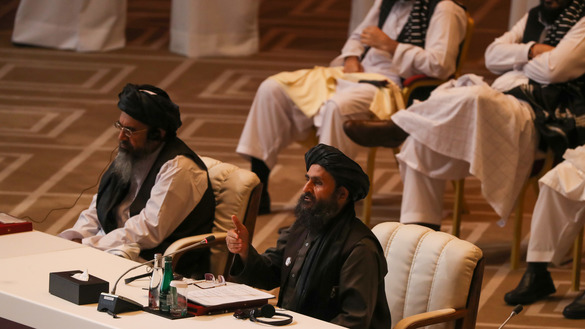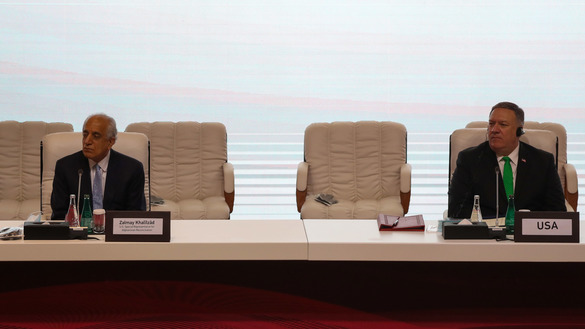 The presence of government negotiators at the talks "is aimed at achieving a ceasefire, ending the violence and ensuring lasting peace and stability in the country", Afghan presidential spokesman Sediq Sediqqi tweeted September 14.
The Taliban could offer a ceasefire in exchange for the release of more of their jailed members, High Council for National Reconciliation Chairman Abdullah Abdullah earlier suggested.
"This could be one of their ideas or one of their demands," said Abdullah, who left Doha for Kabul on Sunday (September 13) night as scheduled.
The talks should continue in the "spirit of moving towards peace", he said.
"There should first be a significant reduction in violence, then humanitarian ceasefires, and then a nationwide and permanent ceasefire," he said.
'Many challenges' ahead
Participants discussed schedules and a code of conduct for the talks in meetings September 13, according to both sides, while talks on substantive issues are yet to start.
Negotiations, which take place even as fighting continues in Afghanistan, will be arduous and messy, warned delegates.
Six police were killed in a Taliban attack in Kunduz at the weekend, officials said, while five officers were slain in Kapisa Province.
A roadside bomb in the capital wounded two civilians, while another blast hit Kabul District, although no casualties were reported.
The Taliban has not commented on whether the group is responsible for the attacks.
"We will undoubtedly encounter many challenges in the talks over the coming days, weeks and months," US Secretary of State Mike Pompeo said during a visit to Doha September 13.
He urged the warring sides to "seize this opportunity" to secure peace.
Abdullah called the recent upsurge in violence a "miscalculation".
But the process "could be the start of history made in the coming future -- and hopefully sooner rather than later", he has stressed.
During a speech at the opening event, Taliban co-founder Mullah Abdul Ghani Baradar repeated the insurgents' message that Afghanistan should be run according to Islamic law, highlighting a likely sticking point.
Preserving rights, achievements of past 19 years
A comprehensive peace deal could take years and will depend on the willingness of both sides to tailor their competing visions for Afghanistan and the extent to which they can agree to share power.
President Ashraf Ghani's government wants to maintain the status quo of a constitutional republic that has enshrined many rights, including greater freedoms for women.
Of the 21 people on the Kabul negotiating team, four are women.
The Taliban, who stripped women of all basic freedoms while in power from 1996-2001, had no female negotiators.
In a statement, Ghani called for "a lasting and dignified peace" that preserved "the achievements of the past 19 years".
The start of talks was "very positive", said government negotiator Habiba Sarabi.
Meanwhile, Ghani conferred with Gen. Kenneth F. McKenzie, who heads US Central Command, on September 12 at the Presidential Palace in Kabul.
McKenzie reiterated the United States' support for the Afghan government, the Afghan people and the country's defence and security forces, according to a statement released by Ghani's office.
"All decisions will be made in consultation with the government of Afghanistan," the statement cited McKenzie as saying.
The US-backed negotiations come six months later than planned owing to disagreements over a controversial prisoner swap agreed to on February 29. Under the terms of that deal, 5,000 Taliban prisoners have already been released in exchange for 1,000 captured government security personnel.