As the race to find an effective coronavirus vaccine heats up, so have the hacking efforts of Chinese and Russian intelligence agencies attempting to steal vaccine data from both foreign research institutes and multinational companies.
With COVID-19 continuing to spread throughout the world -- killing hundreds of thousands of patients and doing untold damage to healthcare systems and economies in its wake -- Chinese hackers have been working hard to steal coronavirus vaccine data, intelligence shows.
They are not alone. There have been a series of alerts and reports accusing government-backed hackers in other countries -- including Iran, North Korea and Russia -- of malicious activity related to the coronavirus pandemic, from pumping out false news to targeting workers and scientists.
Instead of going after multinational pharmaceutical companies, Chinese intelligence hackers have conducted digital reconnaissance on American universities doing cutting-edge research, according to the US Federal Bureau of Investigation (FBI).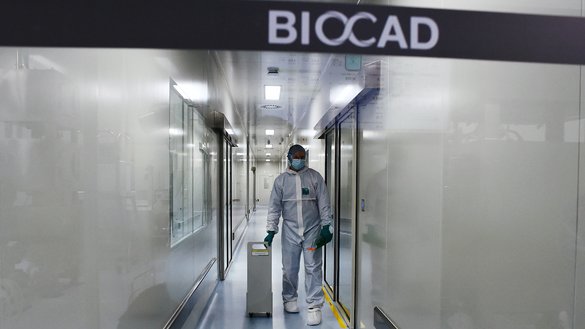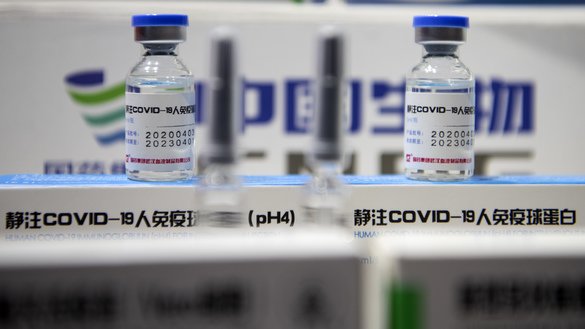 The FBI warned University of North Carolina (UNC) officials in recent weeks about the hacking attempts, according to two people familiar with the matter, The New York Times reported September 5.
"The Chinese hacking teams were trying to break into the computer networks of the school's epidemiology department but did not infiltrate them," the newspaper reported.
Presumably, the hackers viewed the university as an easy target compared with the pharmaceutical companies working on the vaccine.
Howevever, UNC has invested in "around-the-clock monitoring" to "help guard against advanced persistent threat attacks from state sponsored organisations", said university spokeswoman Leslie Minton.
Hackers have targeted American biotech companies Gilead Sciences, Novavax and Moderna, but little information was compromised, say officials.
Chinese operatives have surreptitiously used information from the World Health Organisation (WHO) to guide its vaccine hacking attempts in the United States and Europe, officials told The New York Times.
The WHO collects data about vaccines under development, so Chinese hackers could have benefited by gaining early information on what coronavirus vaccine research efforts the organisation viewed as most promising, according to a former intelligence official.
Invaluable information
Beijing is taking desperate measures in an attempt to reclaim global clout following the COVID-19 outbreak in Wuhan, China, analysts say, including spreading fake news about the origins of the pandemic.
Since the discovery of the deadly contagion at the end of 2019, the Chinese Communist Party has sought to model itself as the vanguard in the fight against COVID-19.
But Beijing's supposed "heroic deeds" in the fight against the COVID-19 pandemic contradict the reality of its role in allowing the outbreak to spread and profiting from the global crisis.
Beijing has been actively attempting to deflect criticism of its role in the coronavirus pandemic by promoting conspiracy theories.
The Chinese regime went so far as to cover up news of the virus by silencing or "disappearing" doctors who spoke out, destroying evidence of COVID-19 in laboratories and refusing to provide samples to scientists working on a vaccine, intelligence agencies reported earlier this year.
"It would be surprising if they were not trying to steal the most valuable biomedical research going on right now," John C. Demers, a top national security official at the US Justice Department, said of China during an event held by the US-based Centre for Strategic and International Studies on August 12.
Information on vaccine development is "valuable from a financial point of view and invaluable from a geopolitical point of view", he said.
Meanwhile, state-controlled media outlets in recent weeks have appeared intent on showing the world that China has moved on from the coronavirus pandemic -- even while many countries continue to suffer under strict lockdowns due to COVID-19.
Russia races to be 'first'
The Kremlin has stepped up its own espionage efforts targeting vaccine research networks in the United States, Canada and Britain, the United Kingdom's National Cyber Security Centre said in July.
The Russian effort was primarily focused on gathering intelligence about research by Oxford University and its pharmaceutical corporate partner, AstraZeneca, according to The New York Times.
At the same time, President Vladimir Putin on August 11 announced that Russia had produced the world's first coronavirus vaccine, dubbed "Sputnik V" after the pioneering 1950s Soviet satellite.
The announcement encountered immediate scepticism from health scientists and medical analysts around the world, who warned that the untested Russian vaccine could be more dangerous than COVID-19.
More than half of the 3,040 Russian doctors polled by Russia's RBC in August said they would not administer "Sputnik V" to patients.
When asked to explain their lack of confidence in the vaccine, 66% cited insufficient data on its ineffectiveness, while 48% said it was impossible to create a successful vaccine so fast.
Even Iran, which has one of the highest death tolls and numbers of infections related to COVID-19 in the world, expressed scepticism about the Kremlin's claims to have produced a safe coronavirus vaccine.
Since the beginning of the pandemic, Moscow has continued to spread damaging disinformation about the deadly virus, endangering lives worldwide, according to a European Union study.
Pro-Kremlin media outlets are promoting disinformation about COVID-19 in order to worsen the crisis in the West by undermining trust in healthcare systems, the study warned.
Other Kremlin propaganda extols Moscow's performance in fighting COVID-19, even though authorities in Russia had to frantically lock down their own country in March against a pandemic that they were late to recognise.