KABUL -- Students who survived the brutal "Islamic State of Iraq and Syria" (ISIS) assault on Kabul University earlier this week vowed to continue their education and to work for a prosperous and free Afghanistan.
Students were gunned down as they leapt from the windows of Kabul University classrooms when militants stormed the campus earlier this week, a survivor told AFP Wednesday (November 4).
At least 22 people, mostly students, were killed and another 27 wounded when three gunmen stormed the university on Monday (November 2), spraying classrooms with bullets.
Mohammad Qasim Kohistani, 22, a public policy student at Kabul University, described how the seven-hour attack unfolded.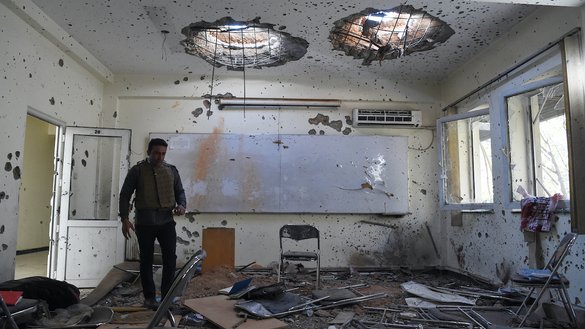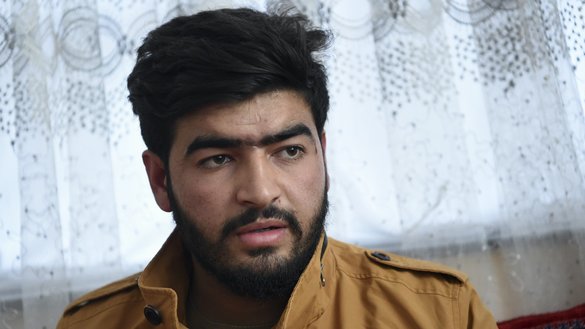 "We were waiting for our teacher to come... suddenly, we heard loud sounds coming from the first floor," Kohistani, who was in a classroom on the second floor, told AFP.
"We knew something was wrong; we started jumping from the windows."
Kohistani took refuge under a window ledge with his friends, a bloody scene unravelling above him as the attackers went room to room searching for victims.
"After a gunman took over our class, he started shooting fleeing students from the window," he said. "The [other two] gunmen were shooting students one by one from a close range."
Hundreds of students fled, some by scrambling over perimeter walls and onto the streets, others by barricading themselves inside rooms until they were rescued by Afghan special forces.
'We were helpless'
Among those killed was Kohistani's best friend, Ahmad Ali, who stopped to help another friend, Roqia.
"He didn't jump from the window because Roqia had fainted," Kohistani said. "He wanted to save her, but the gunman shot both of them in the head and killed them."
Kohistani, who sprained a leg when he jumped, stayed hidden for hours on campus.
"It was the most horrible moment of my life," he said.
"All through the day we were hearing their wails and cries for help, but we were helpless."
After the massacre ended, Kohistani came to learn that the gunmen had killed everyone inside one of the classrooms below his.
"I am still in trauma. Yesterday, I was not even able to talk," he said.
Two terrorists were shot dead by security forces, while the third blew himself up during the assault, said officials.
ISIS claimed responsibility through its Amaq propaganda arm.
The group also claimed the October 24 attack on Kawsar-e-Danish education centre in the Dasht-e-Barchi neighbourhood of western Kabul. That suicide bombing killed 24 people and injured more than 50, most of them young students.
'Fight them through knowledge'
Afghanistan held a national day of mourning on Tuesday (November 3).
As the first funerals took place, many students returned to see the carnage left after the November 2 assault, staging a rally and holding banners that read "Stop Killing Us".
"Today, when I came here and saw these classes, I felt like that there was no sign of a university anymore," Sami Ahmadi, who survived the onslaught, told AFP.
"This is the peak of terror, and this is not in any system or religion."
Bullet-riddled walls and burnt desks and chairs bore testimony to the chaos that unravelled during the assault.
Two gaping holes created by explosives were evidence of how Afghan special forces dropped from the ceiling of a classroom to save students.
"My message to the terrorists is that we will never stop," said 21-year-old Mohammad Baqir Alizada, who attends a nearby university.
"At any cost, we will come again and work for a prosperous and free Afghanistan."
Kabul University student Bashamal Sahak said there was no choice but to continue his studies and "fight them through knowledge".
"We know one day they will kill us too. But we will never give up," he wrote on Facebook.
Public administration student Mohammad Rahid, who was killed, had found fame on campus for his motivational videos that he posted online.
"Life is full of struggle, full of pain, full of problems and full of sorrow," Rahid said in one of his recent clips.
"But still you see smiles on our lips. Because time will pass anyway and we have to live," he said, now denied the joy of graduating.