KABUL -- Afghan security forces have captured two of the suspected masterminds behind a deadly attack on Kabul University earlier this month and killed another, officials said.
At least 22 people were killed and another 27 wounded when three gunmen rampaged through Kabul University on November 2, spraying classrooms with bullets for several hours.
The "Islamic State of Iraq and Syria" (ISIS) claimed responsibility, although the government blames the Taliban.
ISIS also claimed the October 24 attack on Kawsar-e-Danish education centre in the Dasht-e-Barchi neighbourhood of western Kabul. That suicide bombing killed 24 people and injured more than 50, most of them young students.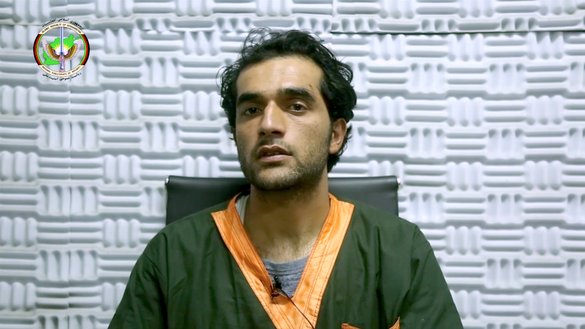 The "second mastermind" of the attack was killed in Paktia Province and the number three in charge of the operation was captured, First Vice President Amrullah Saleh said Monday (November 16).
The three perpetrators had surveyed the Kabul University campus and identified security weaknesses before launching their assault, Saleh said.
"They dressed up as students and entered the campus with bags full of weapons," Saleh said in a report posted on his Facebook page.
"No one checked their bags. Their plan was that if they got caught, they would shoot the police with sidearms."
Ties to Haqqani Network
Saleh's comments came after his earlier remarks Saturday (November 14) announcing the capture of the "main mastermind", Mohammad Adel.
"The attack was carried out to pressure and defame the government and make it look weak," he said.
Adel -- who had studied Sharia law and hailed from Panjshir Province -- confessed that he was recruited by and received weapons from the Haqqani Network, an affiliate of the Taliban, Saleh said.
The Haqqani Network has co-operated with ISIS to carry out attacks in Afghanistan.
The National Directorate of Security (NDS) announced Adel's arrest in a statement November 16.
Adel was "the main mastermind" of the slayings at Kabul University and Kawsar-e Danish education centre, the NDS statement said.
It did not say when Adel was captured or how he planned the October 24 suicide bombing at Kawsar-e Danish.
ISIS also claimed responsibility for that massacre.
Adel was a former Kabul University student, said security sources.
During his interrogation, Adel told NDS officers that he proposed the university attack as it "would get wide coverage and put pressure on the government", the NDS said.
Following an investigation, a number of police officers were sacked "neglecting their duties", said Interior Ministry spokesman Tariq Arian November 16.
They were still being questioned, he said, without giving more details.
Meanwhile, the Afghan Defence Ministry said November 12 that Afghan forces killed Aziz Yuldash, leader of the Islamic Movement of Uzbekistan (IMU), an internationally designated terrorist organisation, in an operation in Faryab Province. It did not give the date of the operation.
"Aziz Yuldash had been involved in terrorist attacks and killing of Afghans in the northern provinces," the ministry said.
Aziz was the son of IMU co-founder Takhir Yuldash (Yuldashev), who was killed in a drone attack in August 2009 near the Afghanistan-Pakistan border.
Aziz's son Hekmat Yuldash was wounded, according to the statement.