KUNDUZ -- While Taliban attacks have challenged peace efforts in the country, the Afghan government is providing hope for a better future by implementing developmental projects that will employ thousands of Afghans in Baghlan province, officials say.
"The Afghan government is committed to building the country's infrastructure, and we aim to implement various projects in Baghlan's 14 districts so that residents have access to more and better services," Baghlan governor Mohammad Akbar Barakzai told Salaam Times.
Some 249 development projects were implemented in Pul-i-Khumri, Baghlan's capital, and Baghlan province's 14 districts in the past year, said Ayan Safi, director of the Baghlan Economic Department.
More than 600 more projects of different scales are under way, providing thousands of jobs, he said.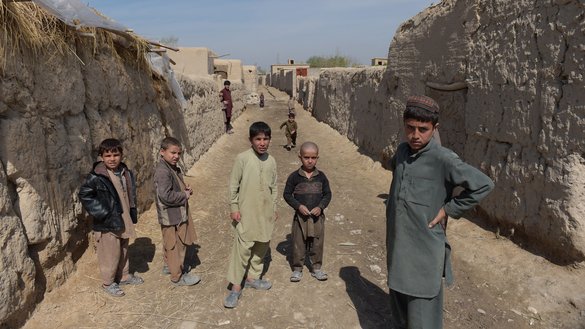 Development projects helped improve the lives of thousands of families in under-served areas who faced many challenges, he said, including lack of roads, bridges and clinics, as well as lack of access to drinking water and education.
This work changed the face of Baghlan, Safi said.
"Afghanistan ... depends on the international community's assistance. With their continued support, the country will grow and develop, and we will be able to overcome the challenges we are facing in various sectors."
More jobs, improved transportation
Since the start of the year, the Ministry of Rural Rehabilitation and Development has launched more than 43 projects, with a total funding of about 322 million AFN ($4 million), said Mohammad Rasul Urfan, director of the Baghlan Rural Rehabilitation and Development Department.
Of these, 24 projects worth 279 million AFN ($3.6 million) have been completed in Baghlan so far.
"Infrastructure projects include building irrigation canals, retaining walls, bridges and irrigation systems, as well as asphalting and graveling roads," Urfan added.
"My income was enough to fund my household expenses [while working on the project]," said Abdul Ali Nahriwal, a resident of Andarab district in Baghlan province, who worked for four months to gravel 8km of a local road alongside a number of his fellow villagers.
"I never felt tired because I was earning an income and at the same time building my country. I wish there were peace and stability, and would not witness the destruction of our public infrastructure and welfare," he said.
Abdul Rasul, 42, a labourer, said that starting in March 2020, he worked on a project to construct Karkar bridge in Pul-i-Khumri city for six months, helping him earn a living for his family.
"All Afghan youth wish to find a job and contribute to their county's development and reconstruction," he said. "We hope the government implements more development projects so that unemployed youth find job opportunities in their own villages and do not have go to neighbouring countries."
Mohammad Amin Afzali, an older resident of Pul-i-Khumri, said he is very happy that his neighbourhood road was graveled.
"In the past, we could not easily take our family members to the clinic when needed. Farmers could not transport their harvest to the market," he said.
"However, things have changed for good now, and those problems are gone."
Any project implemented by the government brings hope to the villagers, as it creates jobs and improves their access to services, said Ezatullah Khaksar, a resident of Dand-e-Ghori district, a suburb of Pul-i-Khumri.
Since a 3km-long road was graveled in his village last September, Khaksar said, patients and farmers can easily travel to Pul-i-Khumri city.
Hope for peace
Intra-Afghan peace talks in Qatar between the Taliban and the Afghan government have been under way for more than five months, but the Taliban have continued to pursue violence.
Voices are rising in Baghlan province, calling on the group to denounce violence and join in rebuilding the country.
If Afghanistan has peace and stability, the government can carry out more construction projects, said Ghulam Sadiq Omari, a resident of Pul-i-Khumri.
"As an Afghan citizen, I am calling on the Taliban to renounce violence, stop the bloodshed and join the peace process. If there are peace and stability, we can use the bulk of the money that we spend on security to finance reconstruction work in Afghanistan," he said.
Nimatullah Zakir, a political analyst in Baghlan, said he is very hopeful about the prospects of the peace talks between the Afghan government and Taliban delegates.
The two sides should solve their enmity and differences through dialogue, he added.
Implementing more government projects will eventually encourage those who are fighting the government to lay down their arms and become part of the forces that develop the country, said civil society activist Hafizullah Ibrahimi.