WASHINGTON -- The US military is mobilising troops and military equipment in the Middle East to support the withdrawal of NATO coalition forces from Afghanistan.
The additional deployment aims to protect international forces during the withdrawal process, and to ensure the Taliban, al-Qaeda and the "Islamic State of Iraq and Syria" (ISIS) are not able to undermine Afghanistan's future.
US and NATO forces have already begun withdrawing from Afghanistan and aim to complete the action by September 11.
Some 2,500 US troops, plus 16,000 civilian contractors and their equipment, must be transported from the country, along with about 7,000 NATO soldiers who also depend on the US military for transport.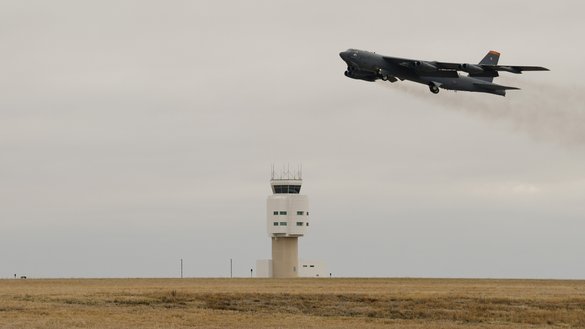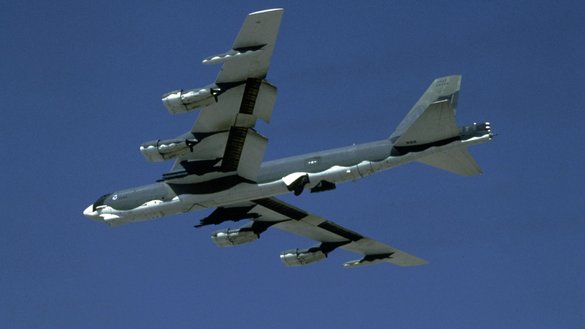 To support the drawdown, US Defence Secretary Lloyd Austin decided to prolong the presence of the USS Dwight D. Eisenhower aircraft carrier in the Middle East, Pentagon spokesman John Kirby said April 24.
Austin also approved the deployment of additional long range bombers to the region.
"We have to assume, though we don't want it to be this way, this drawdown could be opposed by the Taliban," Kirby told reporters at the Pentagon.
"We want to make sure first and foremost that doesn't happen. And secondly, if it does, that we've got enough capability to make sure we can protect our people as they move out of the country."
Two B-52 bombers arrived in the region on April 23, followed by another two B-52s sent to al-Udeid Air Base in Qatar April 26.
The US military is also deploying extra troops to Afghanistan to protect international forces as they withdraw, commander of the US military in the Middle East Gen. Kenneth "Frank" McKenzie told a US Senate hearing April 23.
"We will bring additional resources in, in order to protect the force as it comes out," he said. "That's normal in any kind of disengagement."
US forces in position to strike
The Pentagon is studying its options to continue surveilling and potentially attacking spoilers such as al-Qaeda and ISIS from neighbouring countries, McKenzie said, without naming any of the countries under consideration.
"If you leave Afghanistan and you want to go back in to conduct these kinds of operations, there are three things you need to do: you need to find the target, you need to fix the target and you need to be able to finish the target," he told the hearing.
All three require heavy intelligence support, he said, making it harder from outside Afghanistan, but "not impossible".
Pentagon officials also are looking at ways to continue supporting the Afghan National Defence and Security Forces (ANDSF) during the withdrawal and after it is complete.
As the formal pullout commenced on Saturday (May 1), the US military said it carried out a "precision strike" after an airfield in Kandahar where it has a base "received ineffective indirect fire" that caused no damage.
The attack on the Kandahar base has not been claimed by any group, but both the Taliban and al-Qaeda have threatened to continue fighting international forces.
The US military has begun handing over bases and equipment to the ANDSF, US Gen. Austin Scott Miller, commander of NATO's Resolute Support Mission and United States Forces – Afghanistan, told reporters in Kabul April 25.
When the last US and NATO troops leave, "they must be ready", he said.
ANDSF ready to defend Afghanistan
The ANDSF have proved time and again their preparedness to continue to defend the country from the Taliban and other adversaries after the withdrawal of international coalition forces.
In clashes over the weekend across several provinces, ANDSF pummelled the Taliban, killing more than 100 and injuring 52 militants, the Afghan Defence Ministry said Sunday.
"We are no longer dependent on foreign forces and can independently carry out military operations," Azizullah, an Afghan National Police officer in Herat, said last month. "We are fully equipped with advanced military equipment and will not allow the enemy to threaten our country and people."
The ANDSF have been managing and launching operations independently in the western region for the past several years, said Maj. Gen. Abdul Raof Arghandiwal, commander of the 207th Zafar Corps of the Afghan National Army (ANA).
"Our international partners have been providing only advice and training, and they do not participate in the [fighting]," he said. "The ANDSF, particularly ANA forces, have a strong hand on the battlefield and can thwart any Taliban movement."
US Gen. Mark Milley, chairman of the Joint Chiefs of Staff, while acknowledging a level of uncertainty about Afghanistan's future, pointed to the progress made over the past two decades.
"You do have an army, that's a 350,000-strong army, and police forces and the Afghan security forces; you do have a government today," he said last Wednesday.
"They have been engaged in counter-insurgency operations for quite some time against the Taliban," he said.
But the best outcome, Milley said, would be a negotiated deal between the Kabul government and the Taliban.
Taliban face isolation, pariah status
Without a negotiated peace agreement between the Taliban and the Afghan government, the former have little hope of success, said US Special Representative for Afghanistan Reconciliation Zalmay Khalilzad, who has overseen negotiations with the Taliban for several years.
"The Talib say they are interested in not being a pariah," he told a Senate Foreign Relations Committee hearing last Tuesday.
"We have said that if they do want US assistance, if they want international acceptance, they want to end their pariah status ... those things will be all affected by how they treat their own citizens -- first and foremost, women of Afghanistan, children and minorities."
"I have personally made it very clear that the issue of human rights, particularly women's rights, is second to terrorism in terms of the hierarchy of US policy importance," Khalilzad said.
If the Taliban seize power militarily from the government in Kabul, they will have little international support, he said.
"They will face isolation, regional opposition, sanctions and international opprobrium," he said.
"There is remarkable consensus within the region and the international community against a military takeover by the Taliban."