GHOR -- Forced to flee the Qadis district of Badghis province four years ago by heavy fighting, Mohammad Hassan recently had to take drastic action to ensure his family's survival -- selling two of his underage daughters.
Hassan, who now lives in a displacement camp in the provincial capital of Qala-e-Naw, said he made the decision as his family is facing extreme hardship.
"I sold my 10-year-old and 8-year-old daughters because of hunger and poverty," Hassan said.
He asked for 200,000 AFN ($2,150) for each of his daughters, he said, but has only received half of that amount so far.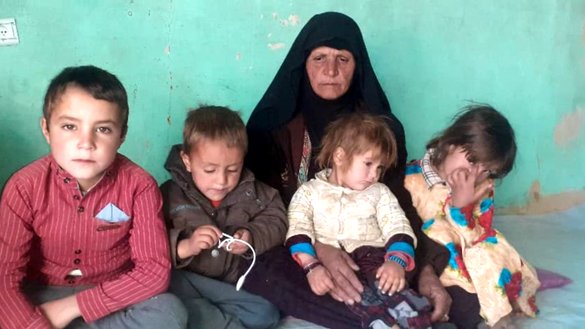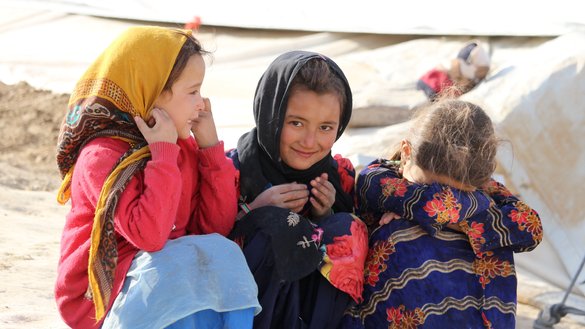 "The buyer took away my daughters, and I have no news about their whereabouts or well-being," he said.
Hassan's experience is increasingly common in Afghanistan, which has seen an unprecedented rise in poverty and unemployment following the fall of the government of the Islamic Republic of Afghanistan.
Desperation amid a food and health crisis and a drop in international assistance has forced some internally displaced persons (IDPs) in Badghis and Ghor provinces to sell their daughters into marriage.
Afghan civil law sets the minimum age of marriage at 16, according to the United Nations Population Fund (UNFPA). Child marriages are illegal, but widespread.
Poor families often end up selling daughters for large dowries, frequently to much older men, according to UNFPA.
Some of these men are taking them as second or third wives, sources with knowledge of the situation said. In some cases there may be no "marriage".
They can fetch a price of between 50,000 AFN and 200,000 AFN ($535 to $2,150).
Some who sold their daughters said they were forced to do so to save other family members, especially children, from starvation.
'Tears and sorrow'
Rokhshana, who lives with her four grandchildren in a displacement camp in the Ghor provincial capital of Firoz Koh, said she intends to sell her 6-year-old granddaughter, Zainab.
Zainab's parents, also displaced, are living in another camp in Firoz Koh.
Rokhshana said Zainab has not eaten proper food for the past several months and that neither the government nor humanitarian organisations have provided assistance to her family.
"I am selling Zainab so that I can afford to save my other three grandchildren from starvation and cold winter," she said.
"I have asked for 100,000 AFN ($1,075) in exchange for my grandchild, and a customer has expressed interest to buy her," she added.
For mothers, being forced to sell their daughters is especially traumatising.
Many believe they will never see their children again.
Mohammad Hassan's wife, Zulaikha, said she spends her days and nights in tears and sorrow.
She said she never imagined she would be forced to be separated from her daughters.
"The pain of being away from my two daughters is bigger than the world, and I will never ever forget them," Zulaikha said. "I am missing them both so dearly and cannot live without them."
But there was no other option but to sell her daughters to keep other family members alive, Zulaikha said.
Broken dreams
Zarghona, a mother of four who lives in a displacement camp in Qala-e-Naw, sold her 11-year-old daughter to be married to a 25-year-old man.
She said she was forced to do so because her family is facing economic hardship and poverty.
"Shortly after her marriage, they took my daughter to [the neighbouring province of] Faryab," she said. "I do not know her in-laws and I am not sure where my daughter is now and whether I will ever be able to see her again."
Zarghona said her daughter had wished to continue her education, "but my husband married her off against her will due to poverty and economic challenges".
Thirteen-year-old Najiba said she does not want to leave her family, who lives in a displacement camp in Qala-e-Naw and is planning to sell her for 100,000 AFN.
"I do not want to be sold to anyone because I want to study and get married after completing my education," she said.
"It is true that I do not sleep at night because of the cold and hunger, but I have many dreams to fulfill, and above all I want to be happy, like other girls," she added.
Six-year-old Zainab, the granddaughter of Rokhshana, was similarly distraught after hearing that she was to be sold.
"My grandmother has decided to sell me, but I do not want to be sold," she said. "I want to continue my schooling, and go back to my parents."
"I want to grow up alongside my family. I wish I could live with my sister and two brothers."