WASHINGTON, DC -- The top leader of the "Islamic State of Iraq and Syria" (ISIS) blew himself up during a raid conducted by US special forces in Syria's Idlib province, US President Joe Biden said Thursday (February 3).
"Last night at my direction, US military forces in northwest Syria successfully undertook a counterterrorism operation to protect the American people and our allies, and make the world a safer place," Biden said in a statement.
"Thanks to the skill and bravery of our armed forces, we have taken off the battlefield Abu Ibrahim al-Hashimi al-Qurashi -- the leader of ISIS," he said.
During public remarks on the raid delivered early Thursday, Biden said US forces had taken "every precaution" to protect civilians, opting to conduct the operation with a special forces raid rather than an air strike.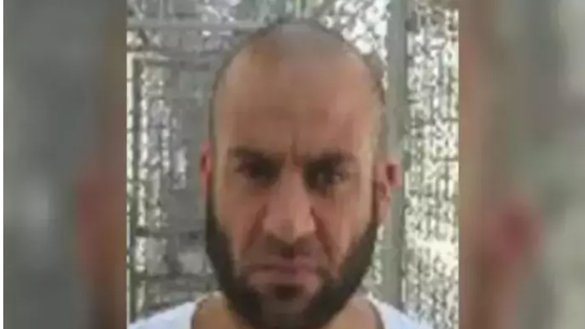 But in "a final act of desperate cowardice", the ISIS leader "chose to blow himself up", he said, in the process blowing up the third floor of the building and killing those with him, including women and children from his own family.
The raid saw elite US forces make a perilous helicopter landing near Atme.
According to the Syrian Observatory for Human Rights, US helicopters took off from a military base in the Kurdish-controlled city of Kobani, with elite, US-trained members of the Syrian Democratic Forces (SDF) joining the operation.
Biden noted the "essential partnership" with the SDF, who took part in the raid, and said the United States would keep working with its allies and partners to "keep pressure on ISIS".
The successful raid "sends a strong message to terrorists around the world", Biden said: "We will come after you, and find you."
The ISIS leader's better-known predecessor, Abu Bakr al-Baghdadi, was killed in a similar raid in 2019, also in Idlib. Kurdish forces took part in that raid as well.
Reputation for brutality
Biden said al-Qurashi was behind the recent prison attack in northwestern Syria.
The ISIS leader, also known as Amir Mohammed Said Abd al-Rahman al-Mawla, was an enigmatic figure who was little known before his appointment to the extremist group's top role.
He was born, likely in 1976, in Tal Afar, some 70km from Mosul, into an ethnic Turkmen family, making him a rare non-Arab to ascend the ranks of ISIS.
Al-Qurashi joined the ranks of al-Qaeda in 2003, according to the Counter Extremism Project (CEP), taking on the role of religious commissary and a general sharia jurist.
He met al-Baghdadi in 2004, while the two were detained at Camp Bucca prison in southern Iraq, and later remained at his side as al-Baghdadi took the reins of the Iraqi branch of al-Qaeda in 2010.
Al-Baghdadi later defected to form the group now known as ISIS.
In 2014, according to the CEP, al-Qurashi welcomed al-Baghdadi to Mosul "before leaving al-Qaeda, and pledged allegiance and full support to the radical's mission, providing ISIS the support to quickly take control of the city".
According to the CEP, he "quickly established himself" within the senior ranks of ISIS, and was nicknamed the 'Professor' and the 'Destroyer'."
He was known within ISIS as a "brutal policymaker" and was responsible for "eliminating those who opposed al-Baghdadi's leadership", it said.
Al-Qurashi is probably best known for justifying the targeting of Iraq's Yazidi minority through massacres, expulsion and sexual slavery.
The US government had offered a $10 million reward for information leading to al-Qurashi, who was one of the world's most wanted men.
Hidden among the displaced
The owner of the Atme building where al-Qurashi was staying described his tenant as leading an ordinary life.
"This guy lived here for 11 months. I didn't see anything suspicious or notice anything," said the landlord, who gave his name only as Abu Ahmad.
"He would come and pay the rent and leave. He lived with his three children and his wife. His widowed sister and her daughter were living above them," he said.
A witness said he woke to the sound of helicopters.
"Then we heard small explosions. Then we heard stronger explosions," Abu Ali, a displaced Syrian living in Atme said, adding that US forces told residents "not to worry".
"We're just coming to this house... to rid you of the terrorists," the man quoted the US forces as saying in their loudspeaker messages.
The two-storey cinder block building bore the scars of an intense battle, AFP reported, with torn window frames, charred ceilings and a partly collapsed roof.
The building is in an area largely controlled by Tahrir al-Sham, an extremist alliance led by former members of what was once al-Qaeda's franchise in Syria.
Atme is home to a huge camp for displaced families, which experts have warned was being used by extremists as a place to hide among civilians.
US commitment to anti-ISIS fight
The United States continues to reaffirm its commitment to defeat ISIS and maintain strong partnerships with coalition countries around the world to that end.
The anti-ISIS battle has shifted after the US-led international coalition ended its combat role in Iraq late last year.
Its 3,500 troops, including 2,500 Americans, are limiting themselves to advising and training their Iraqi counterparts and providing indirect support.
"In this new phase, our transformative partnership with Iraq symbolises the need for constant vigilance. ISIS is down, but not out. We will advise and assist our partner forces to enable the protection of the people of Iraq," said Maj. Gen. John W. Brennan, commander of Combined Joint Task Force - Operation Inherent Resolve (CJTF-OIR), in December.
In Syria, the international coalition also has reaffirmed its commitment to the anti-ISIS fight, most recently after the ISIS attack on Ghwayran prison.
"The coalition stands with our SDF partners for their bravery and determination. We remain committed to advise, assist, and enable our partners, as ISIS must not be allowed to regenerate," CJTF-OIR tweeted January 27.