KABUL -- Chinese investment in Afghanistan benefits only Beijing and aims to hijack the region's trade and economy, say Afghan analysts pointing to neighbouring Pakistan's experiences.
China has in recent months offered to extend the China-Pakistan Economic Corridor (CPEC), a Pakistani component of China's Belt and Road Initiative (BRI), also known as One Belt One Road (OBOR), to Afghanistan.
Beijing "supports the extension of the CPEC to Afghanistan", Chinese Foreign Minister Wang Yi said on the sidelines of a Shanghai Co-operation Organisation (SCO) summit of foreign ministers in Tashkent, Uzbekistan.
"China hopes to push the alignment of the BRI with the development strategies of Afghanistan," he said July 29.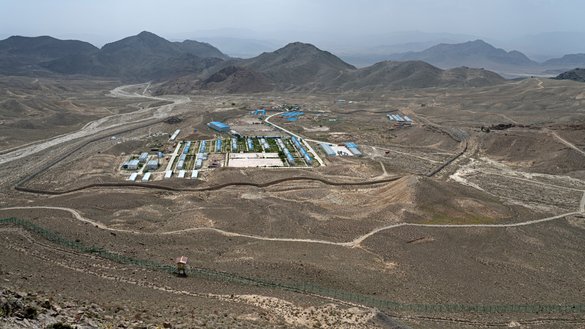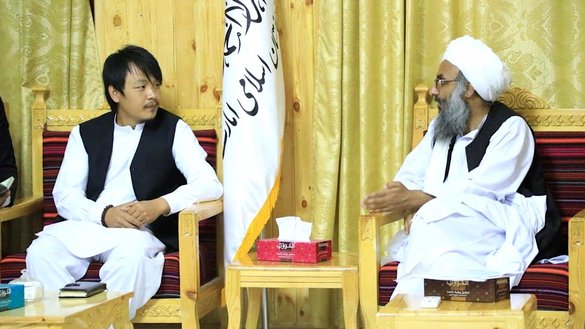 China has pledged up to $60 billion -- mostly in the form of loans -- for infrastructure projects under the CPEC.
Launched in 2015, CPEC spans 2,700km from Pakistan's Gwadar port in Balochistan province, through the Khunjerab pass in Gilgit-Baltistan and into China's northwestern Xinjiang region.
Pakistani officials initially lauded the CPEC as a leap forward for the country's economy as well as for relations with China.
But now, concerns and growing anger about China's failure to protect local economic interests, high guaranteed returns on equity to Chinese investors unaffordable national debt overshadow any merits of the project.
The slow pace of the project is particularly worrisome.
"Economic or any other project have specific timelines, but we can see that the CPEC's implementation rate has been only 20% since 2015," said Fahim Chakari, a former department director at the Afghan Ministry of Communications and Information Technology.
"The slow implementation of the CPEC and other projects such as the Mes Aynak mine shows that China's projects are not planned for the sake of the trade and economic growth of the regional countries but for its economic, political and security goals, interests and policies."
In 2007, Afghan authorities inked a $3 billion deal with a Chinese state-run mining consortium to mine ore for 30 years at Mes Aynak, which holds the world's second largest copper deposit.
War and disagreements between Beijing and Kabul over financial terms of the contract caused delays, and only now are talks ongoing on how to proceed.
"Although the CPEC has been going on for years, it has not yielded any results yet," Chakari said.
"China has invested billions of dollars in Pakistan, but Pakistan's economy is in very bad shape right now and it is one of the most indebted countries in the world."
"This shows that no country in the region can benefit from China's economic projects. Afghanistan will not gain anything should it join the CPEC."
China gives false hope to regional countries and keeps them busy by planning and designing different economic projects, all while secretly trying to implement its strategic economic plans in the region, said Qasim Akbari, 25, a business administration student at a private university in Kabul.
"Therefore, we will not benefit from Afghanistan joining the CPEC; it will even bring losses to us."
"By providing loans and giving false economic promises to Afghanistan, China wants only to make Afghanistan indebted, dependent and reliant on China," he said.
"China is trying to implement large projects in the region to further and expand its economic and political plans," said Darya Khan Baheer, a US-based Afghan economic analyst.
"The CPEC is one of its projects in the region, but only China will reap its short- and long-term benefits," he said.
"On the surface, China wants Afghanistan to join the CPEC ... But in reality, China wants to use Afghanistan as a tool for its economic interests," he said.
"If Afghanistan joins the CPEC, China will benefit the most, not our country."
Natural resources
China in particular is eyeing Afghanistan's mineral wealth.
"China's policy is to economically dominate Third World countries. Therefore, in view of the current economic and political situation in Afghanistan, China is trying to use Afghanistan's geography for its interests," said Mohammad Shabir Bashiri, a Kabul-based economic analyst.
"It also wants to gain economic dominance in Afghanistan and take all natural resources, raw materials and underground wealth," he said.
"China's goal of connecting South Asia with Central Asia through Afghanistan has economic and political angles," he added.
"By providing loans and implementing economic projects, the Chinese on one hand want to take over the South Asian, Central Asian and Afghan markets, and on the other hand, to monopolise and hijack the regional economy, trade and transit."
"China is an industrial and manufacturing country, and it badly needs Afghanistan's natural resources and raw materials," said Sear Quraishi, a London-based economic analyst and former director of the Afghan Private Banks Association.
"Therefore, it is trying to access Afghanistan's natural resources and raw materials by implementing different projects and including it in the CPEC," he said
"China understands Afghanistan's fragile and crisis-ridden economy well. Therefore, by giving it loans, it tries to bury it in debt and eventually to subjugate it so that it can easily implement its economic and political agenda in the region and Afghanistan."