HERAT -- Growing Chinese interest in Afghanistan's natural resources is prompting concerns among Afghans that Chinese businesses could try to take advantage of their country amid the political instability and spiraling economic crisis.
In a November 23 visit to Herat province, one Chinese businessman stressed his interest in investing in the processing and selling of Afghan saffron -- ranked as no. 1 in the world -- during a meeting with Herat Governor Noor Ahmad Islamjar.
The next day, a number of Chinese investors arrived in Afghanistan to look into investing in the country's lithium deposits, China's Global Times reported.
Efforts by Chinese companies to invest in Afghanistan's mining sector after the fall of the previous government have already raised questions among Afghans.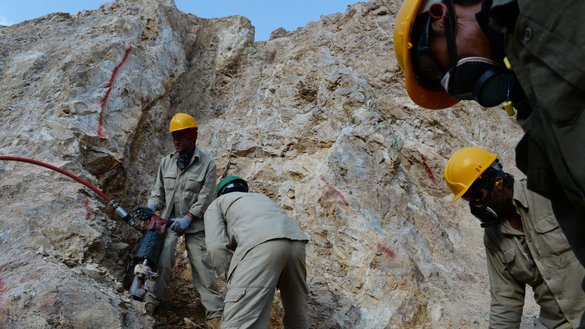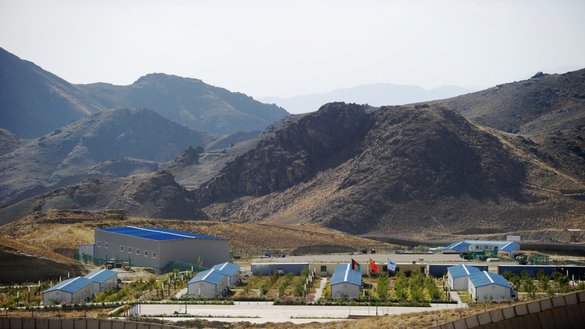 China has eyed Afghanistan's rare metal deposits for years and has been waiting for the right opportunity to lay its hands on them as they provide a great source of profit, said Abdul Ghafoor Nawrozi, a civil society activist in Herat city.
"Chinese investment in the mining sector will not be beneficial to Afghanistan at the moment since a government has not yet been formed," he added.
"Unless several companies compete for mining contracts, especially for rare metal deposits, investment by Chinese companies alone will have negative repercussions for Afghans," Nawrozi said.
Caution is needed when awarding contracts to Chinese mining companies to avoid the plundering of Afghanistan's natural resources, said economist Sayed Kabir Hussaini in Herat city.
"Chinese companies will never invest in Afghanistan unless they make a lot of profit in return," he added. "Agreements with these companies must be designed to prevent any loss to Afghanistan."
Rare and precious metal deposits should not be given to Chinese companies on the cheap, Hussaini cautioned, adding that China's singular focus on those deposits does not indicate good intentions.
Opportunism
The Chinese efforts to take over Afghanistan's mines are like fishing in muddy waters, according to Sayed Kamal Nazari, an economist in Ghor province.
"There is no regulatory framework in the mining sector, and [current] officials at the Ministry of Mines and Petroleum (MoMP) are not experts -- Chinese companies want to take advantage of this to take over the mining sector," he said.
"Until an inclusive government is formed and the MoMP is staffed by experts, no mining contract should be awarded to the Chinese," Nazari said, cautioning, "Afghanistan's precious metals are very valuable, but the Chinese want to extract them for a small fee."
China is an economic giant, and if allowed, it will swallow up Afghanistan's mines in return for very little money, said Mohammad Amin Alamyar, an economic analyst in Nimroz province.
"In these current difficult circumstances, instead of helping Afghans, the Chinese government is trying to plunder their underground resources," he said.
The door should be open for bidding "and the company that offers the most profit to Afghans must get the contract", he said.
Natural resources belong to the public
Mineral resources belong to the Afghan people and any contract with Chinese companies without the public's consent is unacceptable, say some residents of western Afghanistan.
The authorities must disclose mining contracts with foreign companies to the public before their implementation, Herat resident Nizamuddin Akrami said, adding that any secret deal will lead to a popular uprising.
"Our ancestors safeguarded our mines and resources for centuries, and now we do not want the Chinese to extract these resources for free," he added.
"Like in any other country, revenues from the mining sector should improve lives and eradicate poverty," Akrami said. "We will never allow mining revenues to go to the pockets of certain individuals and groups."
Afghanistan should not rush to extract its deposits, said Badghis province resident Mohammad Wali Sadaqat.
"Afghans have lived on crumbs for hundreds of years but have safeguarded their natural resources," he added. "The country's deposits should not be given to Chinese mafia businesses under any circumstances."
"China thinks only of its own economic interests. Therefore, these dangerous deals [with the Chinese] must be stopped as soon as possible," he added.