KABUL -- The Taliban and China have entered into an apparent alliance of convenience, both eyeing strategic advantage at the expense of accepting previously unacceptable misdeeds of the other party.
The Taliban is grasping for potential allies as the international community increasingly loses faith in the group's sincerity in reaching a political solution to end the war in Afghanistan.
Historically the Taliban have turned to Iran, Pakistan and Russia for arms and financial support.
Now, with Taliban militants on the border of China's Xinjiang region, the group is making all-out efforts to woo its giant neighbour, while Beijing is hoping to placate Taliban leaders as a sort of insurance policy.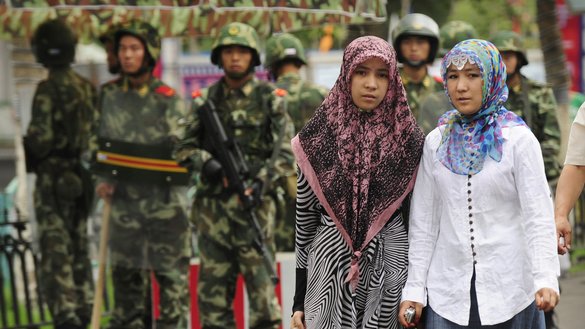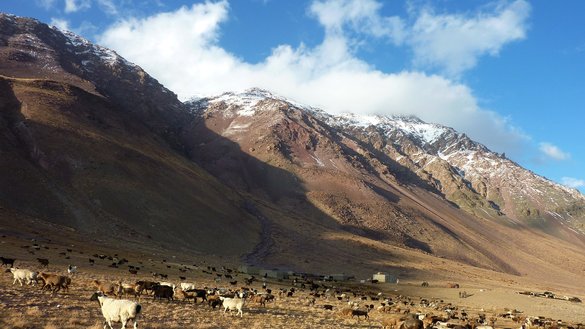 A top-level Taliban delegation, led by Mullah Abdul Ghani Baradar, the co-founder of the hardline movement, met with officials in Beijing last week.
By meeting with Chinese Communist Party (CCP) leaders, the Taliban are signalling that they are willing to overlook China's atrocities against Muslims in Xinjiang, which rights groups and Western governments say amount to genocide.
The atheist CCP, meanwhile, is turning a blind eye to the Taliban's extremist ideology and violent efforts to overthrow the Afghan government.
Chinese officials praised the insurgent group as an "important military and political force" in Afghanistan, and asked it to make a "clean break" with all terrorist groups, according to news reports.
Beijing fears Afghanistan being used as a staging ground for Uighur separatists from the Xinjiang region. Of particular concern to China are the Taliban's ties with the East Turkestan Islamic Movement (ETIM) and its successor, the Turkestan Islamic Party (TIP).
Beijing has used the existence of the ETIM and TIP to justify its crackdown in Xinjiang, although no significant terrorist incidents have been reported in the region since 2017.
"The Islamic Emirate assured China that Afghanistan's soil would not be used against any country's security," said Taliban spokesperson Mohammad Naeem.
"They [China] promised not to interfere in Afghanistan's affairs but instead help to solve problems and bring peace."
Baradar reportedly called Beijing a "trustworthy friend".
'A means to an end'
For China, a stable and co-operative administration in Kabul would pave the way for an expansion of its Belt and Road Initiative (BRI) into Afghanistan.
"For Beijing, the Taliban represents a means to an end," Reid Standish wrote July 21 in a column for Radio Free Europe/Radio Liberty. "Meanwhile, the Taliban sees China as a pathway to international legitimacy and a reliable stream of investment for war-torn Afghanistan."
"The Taliban want to show China good will," Qian Feng, director of research at the National Strategy Institute of Tsinghua University in Beijing, told the Wall Street Journal.
"They hope that China can play a more important role, especially after America pulls out its troops."
"By getting the Chinese on their side, the Chinese would be able to provide them [the Taliban] with diplomatic cover at the [United Nations] Security Council," Australia-based Afghanistan scholar Nishank Motwani told AFP.
"It is important to note... when other countries open up their doors and engage with the Taliban it undercuts the legitimacy of the Afghan government and presents the Taliban almost as a government in waiting."
By signing deals with the Taliban, Beijing hopes it also will remain publicly neutral on the Uighur issue in Xinjiang, where Beijing has unleashed a slew of draconian policies in recent years aimed at subduing and surveilling the region's majority Muslim population under the auspices of "national security".
Certain crimes committed in Xinjiang by Chinese authorities have been particularly galling to Muslims around the world, including the arbitrary detention of more than 1,000 imams and religious figures in the region, the destruction of about 16,000 mosques, and the systematic rape of Muslim women.
The Taliban, who portray themselves as defenders of Islam, seem willing to overlook the slaughter and enslavement of Muslims -- for the right price.
The insurgents want to "have good relations with all countries of the world", Taliban spokesman Suhail Shaheen told AFP.
"If any country wants to explore our mines, they are welcome to," he said. "We will provide a good opportunity for investment."
"If there are some problems with the Muslims [in China], of course we will talk with the Chinese government," he told the Wall Street Journal.
'Terrorist Disneyland'
The Taliban consider China a crucial source of investment and economic support, either directly or via Pakistan -- one of the insurgents' main regional patrons and a close Beijing ally.
Beijing hosted another Taliban delegation in 2019, and earlier this year China offered to host intra-Afghan peace talks.
But back-door links with the insurgents through Pakistan stretch back even longer, and have "allowed China to avoid any major terrorist attack on its projects in Afghanistan", according to Thierry Kellner, a political scientist at the Universite Libre de Bruxelles.
These projects include the giant Aynak copper mine near Kabul, for which a Chinese company secured a potentially lucrative concession in 2007 but where work has long been stalled by conflict.
But the Taliban are not likely to become good neighbours, Rohan Gunaratna, an international terrorism analyst at the Nanyang Technological University in Singapore, said.
It is more likely they will resume supporting Uighur militants -- especially now that many of these fighters are seeking to return to Afghanistan from Syria, he said.
"The Taliban was their principal host. They have had a very close relationship," Gunaratna told the Wall Street Journal.
"With the US troop withdrawal, the Taliban will become what they were before because the Taliban ideology has not significantly changed," he said.
Afghanistan could "emerge as a terrorist Disneyland, where all these foreign terrorist groups will build a formidable presence".
President Ashraf Ghani urged the international community "to review the narrative of the willingness of the Taliban and their supporters on embracing a political solution".
"In terms of scale, scope and timing, we are facing an invasion that is unprecedented in the last 30 years," he warned in a speech July 28 in Kabul.
"These are not the Taliban of the 20th century... but the manifestation of the nexus between transnational terrorist networks and transnational criminal organisations."