KABUL -- The acts of violence carried out on a regular basis by the Taliban, "Islamic State of Iraq and Syria" (ISIS) and other anti-state elements underscore the need for Afghans to band together against violence and extremism, say observers.
More than 1,000 Afghan civilians were killed or injured in attacks carried out by militant groups during the month of Ramadan alone, officials say.
"Killing Afghans, destroying infrastructure ... keeping the country backward, and creating fear and terror are among the major goals of the Taliban, ISIS and other terrorist groups fighting the Afghan people," Najibullah Azad, deputy spokesperson for President Ashraf Ghani, told Salaam Times.
"The Taliban, ISIS and other terrorist groups have been defeated ... on the battlefield," he said. "They ... take revenge by resorting to suicide attacks, targeting civilians and attacking public facilities."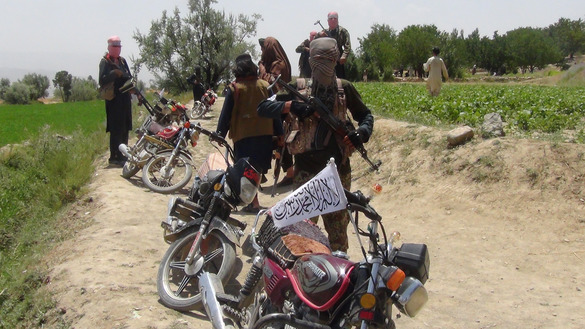 National unity is the only way to bring peace and stability and to defeat terrorist groups, said Azad.
Wrecking infrastructure and education
Besides taking thousands of lives, terrorism has hindered infrastructure development, education and the economy.
"The government has planned many development and modernisation projects; however, terrorist groups ... have blocked the government from implementing such projects," said Azad.
Those projects, had they been completed, would have meant "paved roads, advanced health centres, schools and many other amenities," he said.
The Taliban and other terrorist networks have a history of targeting schools.
"Terrorist groups are the greatest obstacles to the education of children, especially of girls who want to learn," said Khalid Pashtun, an MP representing Kandahar Province. "These groups have destroyed hundreds of schools ... and have deprived tens of thousands of children."
Last September-October, the Taliban destroyed 302 schools, said Azad, citing a government study. The government is still counting how many schools the Taliban and ISIS have flattened since then.
National unity key to countering terrorism
"Civilians are the main victims of attacks carried out by terrorist groups," Pashtun told Salaam Times.
Civilian deaths in Afghanistan hit a new high in the first half of 2017 with 1,662 killed, the United Nations said July 17.
Those figures keep climbing with the ISIS attack against the Iraqi embassy in Kabul Monday (July 31) which left two people dead and the two attacks on July 24 claimed by the Taliban -- a car bomb in Kabul that killed at least 26 and a raid on a hospital in Ghor Province that left at least 35 civilians dead.
"Afghanistan can be liberated from terrorism only after all tribes ... unite against such groups," Pashtun said.
Sadeqizada Nili, an MP from Daikundi Province, confirmed that more than 90% of those killed or injured in terrorist attacks in Afghanistan are civilian.
He cited the May 31 blast in Kabul, which claimed at least 90 lives, "the absolute majority of whom were civilians".
"The more united ... the Afghan people are, the more terrorist groups' plans will fail," Nili said. "The only way to liberate Afghanistan ... from terrorism is unity and solidarity."
Devastating the economy
The militants are no closer to gaining power but continue to harm the economy, say observers.
"The presence of terrorist groups ... and their suicide attacks and bombings have damaged the economy, investment and trade," said Azarakhsh Hafezi, head of international relations at the Afghanistan Chamber of Commerce and Industries.
Terrorist attacks cost the private sector and ordinary Afghans millions of afghanis yearly, he told Salaam Times. "Moreover, wars imposed by terrorist groups have prevented a number of local and foreign companies from investing in Afghanistan."
"[Terrorist] groups ... have destroyed many public facilities like roads, bridges and schools," Zarif Aminyar, an economics professor at the Kabul-based Dunya University of Afghanistan, told Salaam Times.
"Much foreign aid is spent on fighting terrorism," he said. "If these terrorist groups didn't exist, all the aid would be spent on reconstruction and development, and Afghanistan would become .... an advanced country."
Road to reconciliation
Reconciliation is the only way to achieve results, says the Afghan High Peace Council (HPC).
"The new strategy of the High Peace Council provides a good opportunity for the Taliban to bring up their demands," Abdul Khabir Ochqun, deputy chairman of the HPC, told Salaam Times.
"We want [the Taliban] to come to the negotiation table and mention their demands," he said.
"The Taliban fought for more than 20 years but did nothing more than ruin Afghanistan," Ochqun said. "The only way to bring peace ... is for armed opposition groups to join the peace process."