KABUL -- The time has come for the Taliban and other militant groups to put down their weapons and join the peace process, and for their leaders to renounce the support they receive from foreign entities, say Afghan citizens from all walks of life.
The militants' actions are contrary to Afghan national interests and Islamic principles and indicate their disregard for the country and its population, said Ruqya Nayel, a member of parliament from Ghor Province.
"Each and every action carried out by militant groups is against our national interest," she told Salaam Times.
"Do destroying or burning schools, killing your compatriots, and ruining hospitals and roads serve your national interest? What soil, honour or people have you ever defended?" she said.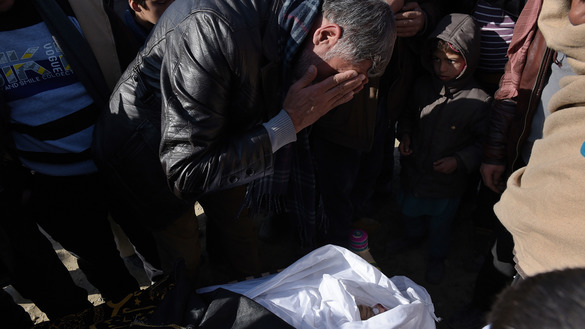 Agents of foreign interests
Such actions are proof that militant leaders are not true Afghans but instead serve the interests of foreigners, said Ahmad Behruz, a political analyst in Kabul.
"Militant leaders receive money from foreigners and give some of it to their commanders to foment war and insecurity [in Afghanistan], and to carry out a campaign of murder," he told Salaam Times.
"The militants' commanders murder their innocent compatriots and destroy public facilities all for money ... for the benefit of some foreign countries," he said.
Violence and instability in Afghanistan benefit the foreign entities that prop up the insurgents, said Mohammad Shuayb Naziri, 27, an NGO employee in Kabul.
"Foreigners provide militants with money and other support, so that they continue to wage war, create instability and damage our infrastructure," he told Salaam Times.
"Obviously, this does not benefit the national interest of Afghanistan, but it benefits those foreigners."
"All Afghan citizens understand that killing Muslims in mosques, destroying mosques and hospitals, and taking children as hostages and beheading them are not acts of jihad [as the militants claim] but rather are un-Islamic and inhumane actions," Naziri said.
"If the Taliban and other terrorist groups were worried about the public, if they were not servants of foreigners and if they were independent, then they would have said yes to peace negotiations and would have unconditionally participated in [those] talks," he said.
Abusing tenets of Islam
"Militants have abused the name of religion and are acting contrary to explicit verses of the Holy Koran," said Abdul Ahmad Mohammadyar, a cleric from Kabul.
"Islam is the religion of peace and jubilation, and it encourages human beings to accept one other," he told Salaam Times. "Islam sees the killing of even one innocent person as akin to murdering all of humanity."
"Militants, however, martyr large groups of Muslims even inside the houses of God [mosques]," he said.
"God says there is goodness in peace," Mohammadyar said. "Those Taliban members who understand these words of God and end the war do a great service both to themselves and to their people."
Taliban urged to join peace process
Joining the peace process is the best option Taliban members have, said Haji Mohammad Ali, a Zadran tribal elder.
"Various meetings were held for peace, but all were [just for show], because the leaders of the militants are not independent individuals," he told Salaam Times.
Since September 2010, more than 11,500 Taliban members who accepted the legitimacy of the government have joined the peace process, according to Muhammad Ismail Qasemyar, an advisor to the Afghan High Peace Council.
"The gates to peace have always been open to the opponents of the government, so that they can stop the war and join this [peace] process, which is good for the nation and the country," he told Salaam Times.
The majority of those who join the peace process say they were deceived by their leaders and fought against the interests of Afghanistan.
In one recent case, Lal Mohammad, the Taliban commander in Dilaram District, Nimroz Province, surrendered to government forces October 15 and joined the peace process.
"Upon realising that I should not allow my homeland to be destroyed, I left them and joined the peace process," he told Salaam Times.
"I would like to serve my country through peace, and I ask my colleagues to take the path of peace and to serve their people alongside their Islamic government," he said.