KABUL -- With unrest surging in Iran and the regime cracking down on protesters, Afghan refugees living in Iran should expect even worse living conditions and unfulfilled promises, observers say.
The protests in Iran, which started December 28 as demonstrations over economic issues, quickly escalated into protests against the regime as a whole.
Twenty-five people were killed in the unrest between December 28 and January 1, according to the authorities. They made hundreds of arrests.
Estimates vary, but some figures suggest as much as 40% of Iranians -- more than 30 million citizens -- live below the poverty line.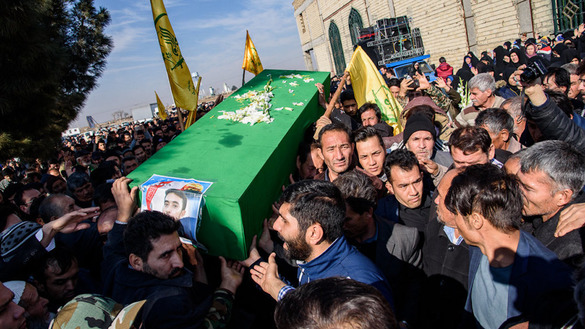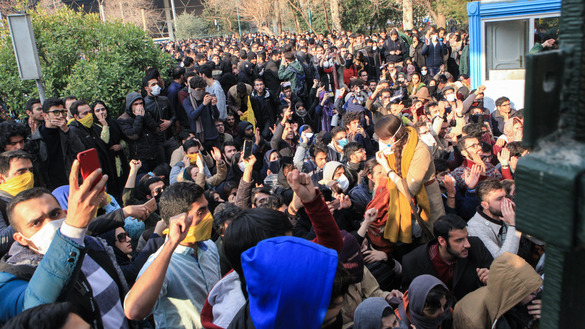 These economic problems and political instability do not bode well for the approximately 3 million Afghans living in Iran, Afghan lawmakers and political analysts warn.
Broken promises
Over the past five years, Iran has recruited thousands of Afghans residing in Iran to fight on behalf of the Syrian regime under the Fatemiyoun Brigade, a militia backed by Iran's Islamic Revolutionary Guard Corps (IRGC).
Iran recruits these Afghan refugees and immigrants to fight in the Syrian war in return for money and a promise of an Iranian residency permit.
But Afghans should not believe these promises, said Zakaria Khan Zakaria, a representative from Kabul in the Wolesi Jirga (Afghanistan's lower chamber of parliament).
"In the past, Iran used to name streets and roads for those who were killed in wars," he told Salaam Times. "Moreover, Iran used to provide their families with housing and monetary help. In all probability, a number of [residents of Iran] who have gone to Syria made the same assumption."
Desperate for a better life, many Afghan refugees -- including some children as young as 14 -- have been duped into fighting in Syria.
Now, however, with Iran facing spiraling economic problems, the regime can no longer provide such amenities and facilities to Afghan citizens, Zakaria said.
Afghan refugees living in Iran should be wary of the regime's promises, said Ahmad Behruz, a Kabul-based political analyst.
"Unfortunately, Iran takes advantage of refugees' desperate situations with no regard for their rights," he told Salaam Times. "It sends them over to fight in the Syrian war, using modest sums of money and false promises."
"According to some evidence, Iran not only hasn't fulfilled assurances it made to those Afghans, it left their families in Afghanistan without any breadwinner," Behruz said.
A number of Afghan citizens who had gone to Iran and then Syria in search of employment opportunities have recently returned to Afghanistan and confirmed they had not received any of the incentives pledged by the Iranian regime.
No to proxy wars
Although the Iranian regime has portrayed Afghans joining the Fatemiyoun Brigade as volunteers participating in the Syrian war, the Afghan government has repeatedly asked Iran to stop recruiting and deploying Afghans to the conflict zone.
"Afghanistan's position in this regard is clear," Dawa Khan Menapal, deputy spokesman for Afghan President Ashraf Ghani, told Salaam Times. "We do not want any Afghan citizen to participate in any proxy war, just as we don't want any proxy wars to be fought in Afghanistan."
"The Afghan government is serious in this regard and is taking necessary measures," he said.
"The international community must stop Iran," Zakaria said.
"The Afghan government must file a complaint against Iran with the United Nations and must arouse the international community against Iran," he added.
The Afghan government must demand that Iran stop violating the rights of Afghan immigrants and dissolve the Fatemiyoun Brigade, Behruz said.
"Iran sends Afghan immigrants, who have already grown weary of war and unemployment, to fight yet in another war, an act that violates [their] rights," he said, adding that Afghans should no longer become victims of Iran's endless war for influence.
Over the past five years, more than 2,000 Afghans have been killed and 8,000 have been wounded in the Syrian war, said Zuhair Mujahid, an Afghan official in the Fatemiyoun Brigade, according to a BBC Persian report quoting Basij News.