MASHHAD, Iran -- Iranian authorities staged street celebrations Tuesday (September 18) reportedly for nine more Afghan youths who died fighting for Tehran in Syria's civil war.
Pictures, videos and other information were posted on various Iran-backed media outlets of the Fatemiyoun Brigade, a ragtag military unit made up of Shia-majority fighters, including Afghans. The unit fights for Iran's ally, the Syrian government.
These public demonstrations, orchestrated by Iran's Islamic Revolutionary Guard Corps (IRGC), are part of a calculated strategy that the Iranian leaders use to lure and exploit Afghans and other Shia from around the Islamic world to fight for the interests of Tehran.
Empty promises
As reported by Salaam Times on September 12, many of the promises the IRGC makes to new recruits are empty. While some of those who fight and die in Syria and elsewhere receive funeral rites from the Iranian regime, that is where support from Iran ends.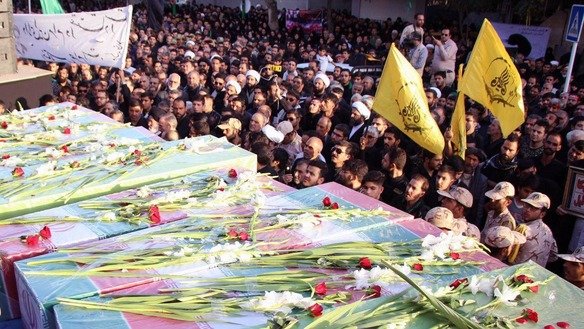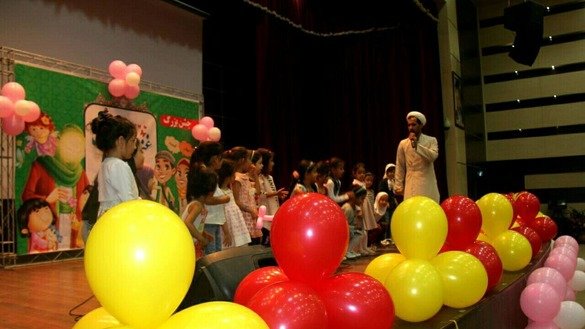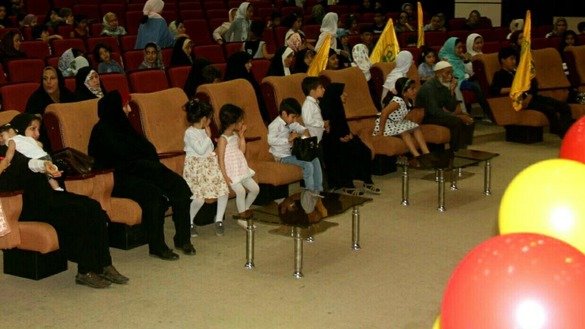 "My cousin Mustafa, 16, who was living in Tehran, was killed in Syria a month after he went to fight there," Ali Reza, 25, who recently returned to Afghanistan from Iran, told Salaam Times.
"[IRGC members] visited Mustafa's family the first few days after Mustafa's death, thanked the family and provided them with some help," he said. "But with each passing day, [the family was] forgotten."
"[The IRGC] had promised Mustafa's family a house... it has been six months since he was killed, but there is no house," Reza said.
Ali Ahmad, 22, who lived in Iran for three years and recently returned to Afghanistan, said six of his close friends were killed fighting for Iran in the Syrian war.
"[The IRGC] encourages young people and [takes advantage of] their desperate living conditions," he told Salaam Times. "The IRGC threatens those who do not have legal documentation [in Iran]. When I refused its offer to go and fight in Syria, it deported me."
Parading children of dead soldiers
The casualty numbers of Afghan recruits fighting in the Fatemiyoun Brigade are alarming.
"More than 2,000 Afghans have been killed and over 8,000 others wounded in the past five years while fighting for the Fatemiyoun Bridge in Syria," Zuhair Mujahid, a Fatemiyoun Brigade official, told the media January 5.
In another public attempt to spin the deadly costs of Iran's involvement in Syria, Iranian authorities staged an event in Tehran last month for the children of slain Afghan members of the Fatemiyoun Brigade.
Images published on Fatemiyoun news outlets showed authorities parading dozens of children -- deemed "blossoms" -- on the stage of a cultural centre.
Despite their attempts to lighten the scene with balloons and activities, there was no hiding the sullen faces of the widows and fatherless children.
Aziza Karimi, a former Afghan refugee in Iran who recently returned to Afghanistan, said her cousin Zulfaqar was killed in Syria after Iran sent him there, leaving his family without a breadwinner.
"My cousin fought for Iran and was killed in Syria, and there is no one now to support his family," she told Salaam Times.
"On the day [Iranian authorities] brought his dead body, they paid [his family] a small sum to cover the funeral expenses," she said. "They came over a few times and called him a martyr -- after that, they forgot about his family."
"Zulfaqar left behind a son, but nobody is supporting him either," she said.
Preying on hapless Afghan refugees
Desperate for a better life, many Afghan refugees -- including some children as young as 14 -- have been duped into fighting in Syria.
Now, however, with Iran facing spiralling economic problems, the regime can no longer provide such amenities and facilities to Afghan citizens, said Zakaria Khan Zakaria, a representative from Kabul in the Wolesi Jirga (Afghanistan's lower house of parliament).
"In the past, Iran used to name streets and roads after those who were killed in wars," he told Salaam Times in January. "Iran used to provide their families with housing and monetary help. In all probability, a number of [residents of Iran] who have gone to Syria expected that treatment."
In addition to coercing destitute Afghans into fighting in Syria with false promises of residency and financial assistance, Iranian authorities regularly mistreat and abuse Afghan refugees.
"They expelled me, my wife and our two children from Iran," said Rajab Ali Haidari, 38, from Badakhshan Province, who recently returned to Afghanistan and lives in a United Nations refugee camp in Herat Province.
"The Iranian armed forces extort money from Afghan families," he told Salaam Times. "They beat women and children in the worst possible way. They treat Afghans like animals."
Maryam, 35, described being beaten by Iranian authorities, who then deported her with her three sons.
"I am pregnant. But the Iranian authorities locked us up in a bathroom for three days and nights," she told Salaam Times. "They beat me with clubs. They did not provide us with any food or water, to the point that I had to give bathroom water to my children."