QUETTA/KABUL -- Only by working together can Pakistan and Afghanistan counter Iran's mounting aggression and nefarious influence in the region, security analysts and officials say.
Recent examples of this aggression include Iran's funding and training of a group of Taliban militants ordered to attack the February 23 Herat Province inauguration ceremony of the Afghan portion of the Turkmenistan-Afghanistan-Pakistan-India (TAPI) natural gas pipeline -- a project that Tehran adamantly opposes.
Pakistani Prime Minister Shahid Khaqan Abbasi and Afghan President Ashraf Ghani were among the dignitaries who attended the event.
The plot came to light after the Taliban group disobeyed their Iranian minders and surrendered to local authorities.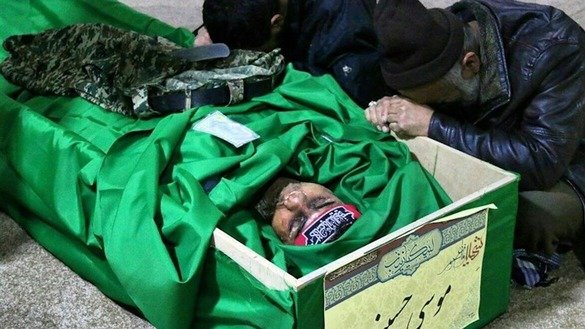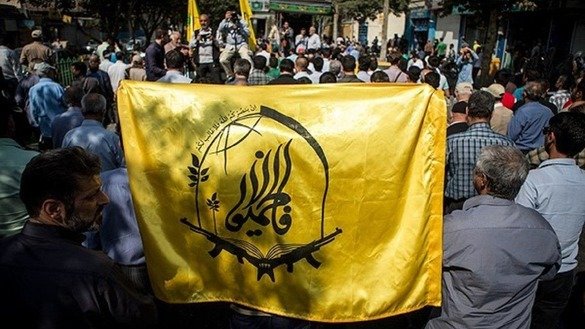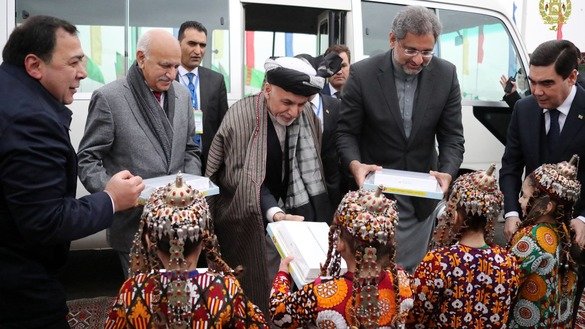 IRGC-backed proxy militias
In the backdrop of this brazen scheme, Islamic Revolutionary Guards Corps (IRGC)-backed proxy militias continue to lure thousands of Pakistani and Afghan youth to fight in wars that serve only to strengthen Tehran's sectarian goals.
"In Pakistan, the IRGC is recruiting Shia fighters through the Zainabiyoun Brigade, while in Afghanistan the Fatemiyoun Division is recruiting Afghan Shia fighters," a senior Pakistani Defence Ministry official based in Rawalpindi and involved in counter-terrorism told Pakistan Forward on condition of anonymity.
"These Shia mercenaries are directly linked to the Iranian Defence Ministry," the official said.
"We have reports that more than 12,000 Pakistani and Afghan Shia militants are in the fight for [Syrian] President [Bashar] al-Assad in Damascus, Aleppo, Daraa, Hama and some other areas of Syria."
Afghan officials have also expressed concern over Iran's recruitment of Pakistani and Afghan citizens to fight in foreign wars.
"It has been four years since Iran first created militias comprised entirely out of young Afghan and Pakistani Shia," Mohammad Jan Rassoolyar, former deputy governor of Helmand Province, told Pakistan Forward. "[Iran] has done so in order to achieve its political and military objectives."
Stirring up sectarianism
One of Iran's objectives is to stir up sectarian strife in the region, analysts and authorities in both Pakistan and Afghanistan say.
"The Shia Muslims both in Afghanistan and Pakistan are frightened by the ongoing sectarian divide and conflicts," Maj. (ret.) Muhammad Omar, an Islamabad-based senior defence analyst, told Pakistan Forward.
"Iran is basically cashing in on this situation and putting on a show of protecting Shia in this region," he said, adding that the reality on the ground tells a very different story.
"The Shia recruited by Iran in Pakistan and Afghanistan are participating in conflicts throughout the region, and there is strong evidence that the IRGC is providing full fledged military training to Shia militants," Basit Jelani, a retired senior Pakistani intelligence and Foreign Ministry official, told Pakistan Forward.
"The IRGC is trying to transform these Shia groups into professional proxy militias," he said. "Iran is transforming its proxy militias, the Zainabiyoun Brigade and Fatemiyoun Division, for a geopolitical cause and [to foment] sectarian tensions in the region."
A large number of Pakistani and Afghan Shia lose their lives every day fighting on the front lines of the Syrian war, Jelani said, adding that "most of the killed Pakistani and Afghan fighters are buried ... in Iran."
Recruiting vulnerable youth
"In Afghanistan, intense poverty and the lack of job opportunities are leading thousands of young Afghans to be used by ... Iran [to fight in the] Fatemiyoun Division," said Rashid Ahmed, a scholar of Afghan security and professor of politics and foreign policy at the National Defence University in Islamabad.
"The Fatemiyoun Division is mostly recruiting residents of Bamiyan, one of Afghanistan's poorest provinces," he told Pakistan Forward. "Thousands of Afghans from the Shia minority community are fighting for the Iranian cause in Syria."
"The foreign Shia militias are playing a crucial role in the Syrian war, and now the political leadership, particularly in Afghanistan, is raising its voice against the Iranian strategy in the region," he said.
"Afghan members of parliament also have asked President Ashraf Ghani to take the matter to the Iranian government," he added.
Iran's recruitment of Shia Muslims to fight in Syria and Iraq is resulting in a sectarian divide and radicalising local Muslim populations, Ahmed said.
"The Pakistani and Afghan governments must officially rise up against Iran's meddling," he said.
Halting Iran's ambitions in Pakistan, Afghanistan
"Although Afghan and Pakistani Shia militants have fought for years in Syria, many believe that Iran did not create these forces solely to fight in Syria," Rassoolyar said. "Rather, [Iran] will use them as sacrificial lambs in proxy wars in the region in order to achieve its future objectives."
Some fear Iran's ambitions include bringing its Shia militias to Afghanistan and Pakistan, he said.
"The governments of Afghanistan and Pakistan ... must jointly take a stand against Iran," he said. "Moreover, the two countries in co-operation with each other should prevent Iran from taking advantage of Afghan and Pakistani youth as the IRGC's proxies."
"Iran's utilisation of young Afghan immigrants as militants in Syria is against all international principles and regulations," Daud Kalakani, a member of the Afghan Wolesi Jirga (lower house of parliament) from Kabul, told Pakistan Forward.
"Iran has launched a major proxy war in the region," he said. "It's a great concern that someday [Iran] will use the Fatemiyoun Division's militants against Afghanistan and its interests."
"The [Afghan] government should immediately, and before the so called Fatemiyoun Division turns into a huge source of trouble for Afghanistan, initiate serious negotiations with Iran," he said.