HERAT -- The disruption of electricity exported by Iran to Herat Province has caused significant financial losses to factories in the Herat Industrial City, local officials say.
The Iranian government has almost completely halted delivery of electricity to Herat Province since July 3 without any prior notice, violating agreements between the two countries, according to Hamidullah Khadem, head of the Herat Chamber of Industries and Mines.
"Raw materials in all the factories in the industrial city have deteriorated and been destroyed," he told Salaam Times. "Many employees have lost their jobs, resulting in financial losses. Some sensitive devices that need high-voltage electricity have been broken or damaged ... All these problems have wrought extensive financial damage to the industrial sector."
"When 320 manufacturers are faced with economic recession, an unemployment catastrophe will follow, and the raw materials that are available ... will be destroyed," he said.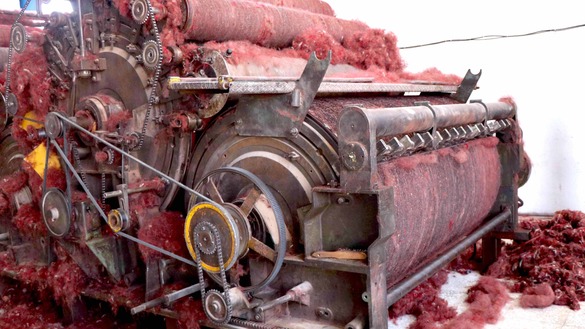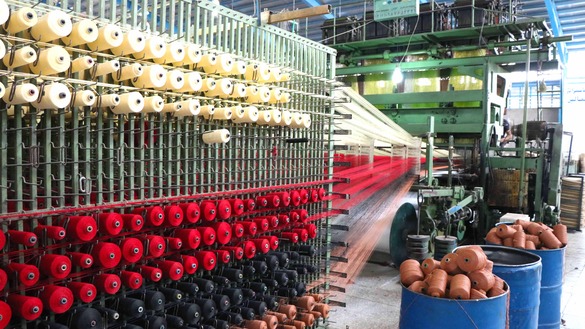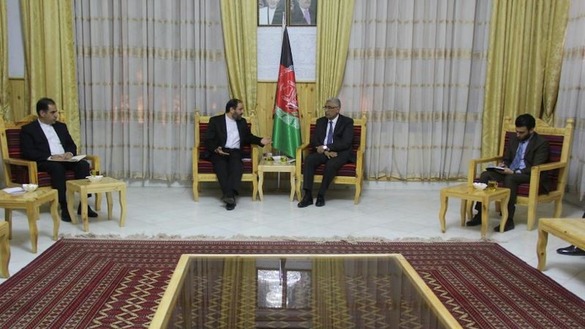 Widespread losses, unemployment
All factories in Herat Industrial City have sustained losses from the power shortage.
Factory owners have suffered more than $2 million (145 million AFN) in damages due to power outages and the shutdown of production cycles, according to the Herat Chamber of Industries and Mines.
More than 20,000 employees work in the industrial zone. Many of them have lost their jobs because of the loss of power.
"We have 2,000 employees," said Abdul Latif Qanawizyan, chairman of Super Cola Co., one of the largest producers of soft drinks in Herat.
"When 2,000 factory workers become unemployed, this is a serious problem," he told Salaam Times. "They need breakfast, lunch and dinner. Electricity disruption has shut down our entire factory."
With the continuing curtailment of Iranian electricity, production in Herat has plummeted.
Sultan Ahmed Safi, owner of a cosmetics factory in Herat, reported similar financial troubles.
"We paid our employees one week of salary but are unable to make any further payments," he told Salaam Times. "We spend hundreds of dollars every day. How are we supposed to come up with [this money] when there is no work to do?"
The electricity from Iran comes for only one to two hours a day and is promptly disconnected again. This situation has caused some raw materials to remain in machines and rot, said Lutfullah Azizi, owner of a paint factory.
"We process 500,000 AFN ($6,800) worth of raw materials on a daily basis," he told Salaam Times. "Because of the electricity outage, however, these raw materials have spoiled."
Azizi said he has dismissed his employees because the factory has no power during working hours.
Shakedown of Afghan markets
Herat Industrial City has witnessed strong growth in the past decade, according to the Herat Chamber of Industries and Mines. Now it produces more than 100 types of products, most of which can compete with and have even replaced Iranian-made products.
Preventing industrial growth in Afghanistan is likely one of the reasons for Iran to turn off the power switch, said Khadem.
"What concerns us is the situation that could arise," he said. "Once the production cycle in [Herat Industrial City] becomes inactive and disabled, [Iranian-made] goods replace domestic products. That would destroy all our aspirations and capital investments and would discourage investors."
Through disrupting the delivery of its electricity supply to Herat Province, Iran is trying to pressure the Afghan government and its Western allies, namely, the United States, said Abdul Qader Kamel, a Kabul-based political analyst.
"Iran is in a difficult situation due to the international community's sanctions against it," he told Salaam Times. "Iran is trying to control Afghanistan's market, especially in the western regions."
"If Iran exerts more pressure [on Afghanistan] by cutting off its power supply, it will cause Afghan factories to collapse one after another, pushing domestic production to zero," he said. "That is the goal of the Iranian government."
Breach of contract
Herat Governor Mohammad Asif Rahimi recently summoned Iranian officials to his office to demand a review of the ongoing electricity problems.
"In accordance with an agreement signed by the two governments of Iran and Afghanistan, both parties are required to comply with [its] provisions," Rahimi said in a statement published July 10 after meeting with Iranian Consul General Mahmood Afkhami-Rashedi.
"The Afghan government has already paid in full all fees for this electricity," he said. "We ask the Iranian government to supply Herat with the necessary electricity without any interruption."
Many Iranian cities are suffering from power outages due to high temperatures and technical problems, said Afkhami-Rashedi, but he did not provide a sufficient solution to the problem.
"The contract is crystal clear," said Jilani Farhad, a spokesman for Rahimi.
"In exchange for a certain amount of money, Iran is responsible for providing Herat with a certain amount of electricity," he told Salaam Times.
"Any interruption that occurs violates the contract," he said. "It disconnected the electricity without any prior notice, and we have lodged a complaint with the Iranian government."