KABUL -- Afghanistan deployed fresh reinforcements to the embattled provincial capital of Ghazni, officials said Monday (August 13), where Taliban militants are hiding in civilians' homes.
Four days after the Taliban launched an assault on the strategic city, the government insists it remains in control of key offices.
But the United Nations (UN) warned of growing humanitarian fears as residents said food and medicine were running short, while an AFP reporter said militants were going door to door and commandeering supplies including water, tea and wheelbarrows to move injured fighters.
Afghan forces have launched an offensive from four different directions against the militants still hiding in the city, the Defence Ministry said Monday in a Facebook post.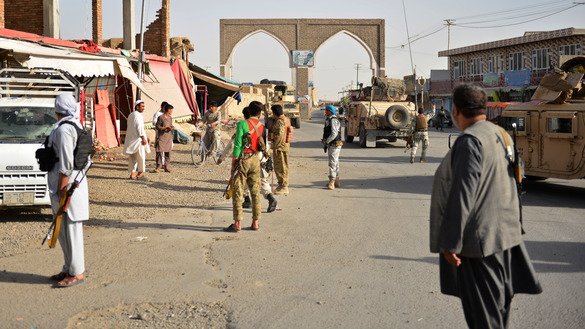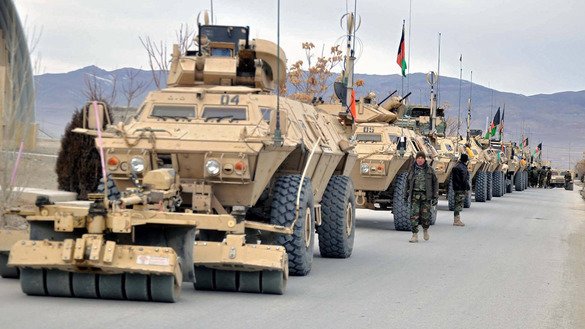 Ghazni residents told AFP Sunday (August 12) that the bodies of militant and soldiers continue to litter the streets.
The city's power remained cut, with food prices rising, they said.
"Everyone wanted to find a way to flee the city. Most of the people are still hiding in their basements as fighting is going from street to street," said Ghazni journalist Fayeza Fayez, who arrived in Kabul Sunday after fleeing the city.
Communication networks remained mostly down, and officials have been reticent, making any information difficult to verify.
Defence Minister Tariq Shah Bahrami said that at least 100 Afghan security personnel had been killed since fighting began late Thursday (August 9), while more 194 Taliban fighters were dead and 147 wounded.
Civilians' rights
The UN called on all parties to respect the rights of civilians caught in the crossfire.
"Medication at the main hospital is reportedly becoming scarce, and people are unable to safely bring casualties for treatment," said the UN Office for the Coordination of Humanitarian Affairs.
The onslaught was the latest attempt by the Taliban to overrun an urban centre, and comes as pressure increases on the insurgents to begin peace talks with the government to end the nearly 17-year-old war.
It was also the largest tactical operation launched by the Taliban since an unprecedented truce in June brought fighting to a temporary pause, providing war-weary Afghans some welcome relief.