KABUL -- Afghanistan earned a spot among the top 10 global improvers for business after it enacted a record number of reforms in the past year, the World Bank said in a statement released Wednesday (October 31).
With five reforms over the past year, Afghanistan advanced to 167th place from 183rd in 2018 in the global ease-of-doing-business rankings, according to the World Bank's Doing Business 2019 report.
Afghanistan's Doing Business score rose by more than 10 points to 47.77.
The latest reforms came in the areas of "Starting a Business", "Getting Credit", "Protecting Minority Investors", "Paying Taxes" and "Resolving Insolvency".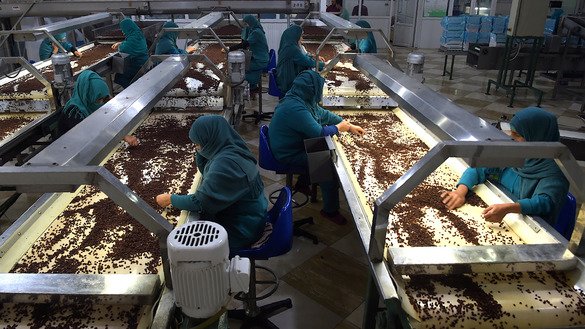 "Improving the business environment is essential for Afghanistan to stimulate domestic investment and create jobs," World Bank Country Director for Afghanistan Shubham Chaudhuri said in the statement. "Given the exceptional challenges of conflict and violence in the country, the government's resolve to improve the business climate for private enterprise is doubly commendable,."
"We look forward to continuing to record Afghanistan's successes in years to come," Chaudhuri said.
Reducing business costs
During 2018, Afghanistan significantly reduced the cost of opening a business, helping investors to quickly start their businesses.
"Afghanistan has implemented a number of structural reforms to make it easier to open, invest and close a business," Ajmal Ahmady, economic advisor to President Ashraf Ghani, told Salaam Times.
"In terms of opening a business, we lowered the cost of a license from more than $400 [29,980 AFN] to only $1 [75 AFN], as well as opening a one-stop shop," Ahmady said, referring to offices that provide multiple services.
"Soon, we will remove municipal taxes on small businesses. All of these steps increase the pace of business formation," Ahmady said.
Protecting minority investors
"To make it easier to invest in a business, we passed a new law on companies that increased investor protection," Ahmady added.
Afghanistan focused on reforming the legal framework for businesses, including stronger minority investor protections, according to the World Bank.
"A new law on limited liability companies made noteworthy progress toward mitigating the risks of prejudicial conflicts of interest in companies and strengthening corporate governance structures," it said in its statement.
In addition, the government amended the Commercial Procedure Code to give shareholders more power to "challenge related-party transactions", it added.
Afghanistan excelled in protecting minority investors, ranking 26th globally and scoring 9 out of 10 on that indicator's three indices, said the bank.
Other reforms
Afghanistan's new insolvency framework, which it adopted in 2018, gives secured creditors absolute priority over other claimants.
The country also simplified resolution of insolvency "by improving the continuation of the debtor's business during insolvency proceedings and granting creditors greater participation in the proceedings", said the bank.
Afghanistan eased tax payment by adopting a new tax administration, a law with clear rules on audits, and automated tax returns.
Taxpayers are now able to file their taxes more quickly. Businesses in 2017 needed 270 hours to pay their taxes, 5 hours fewer than before. The time needed to comply with a corporate income tax audit plunged from 207.5 hours to 111 hours.