CHENNAI, India -- Nineteen female Afghan National Army (ANA) officers underwent special combat training at the Officers Training Academy (OTA) in Chennai, India.
The month-long training, which concluded December 26, included training in physical, weapons, tactical and leadership skills as well as computer and English-language courses.
The team was led by ANA Lt. Monika Alamyar, who has served for five years and has so far trained at least 400 female ANA officers.
Afghanistan's Defence Ministry is seeking to recruit more women to serve in the Afghan National Defence and Security Forces, including in the ANA.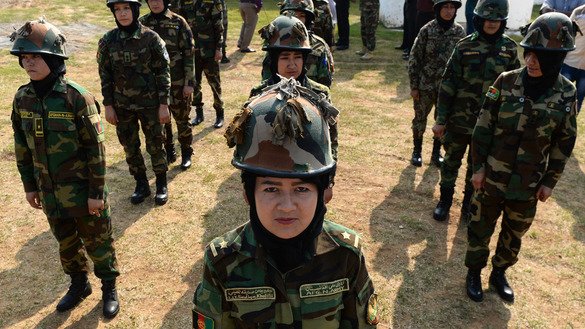 "The MoD has enforced a special salary scale and other incentives for female recruits to encourage more women to join the ranks of the Afghan National Army," Gen. Dawlat Waziri, then-Defence Ministry spokesman, told Salaam Times in April 2017.
Afghanistan has said it wants women to make up 10% of the country's armed forces; however, barely 3% of the present-day military force is female.
Last December, as part of those efforts to increase female participation, the first batch of 20 Afghan female officers trained at the OTA in Chennai, which has been training men from the Afghan military for several years.