JALALABAD -- Security has begun to improve in Nangarhar Province after a series of successful military operations, local officials and residents say.
About six months ago, the situation was deteriorating, forcing many families to flee to neighbouring provinces. Now residents are reporting improved conditions and a return to normal life.
"The security situation has significantly improved in all districts. Our coverage zone for ensuring security has expanded," Ataullah Khogyani, the provincial governor's spokesman, told Salaam Times.
"While anti-government elements still exist, they operate in fewer areas of the districts, but overall they have been ousted," he said.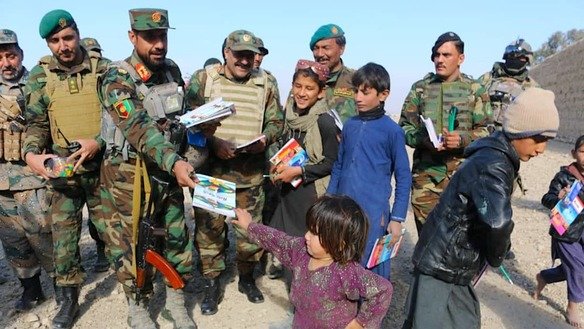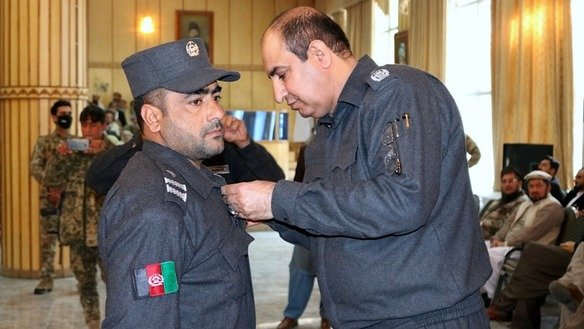 "After Nangarhar provincial Governor Hayatullah Hayat and the new provincial director of the National Directorate of Security among others took office, criminal groups, anti-government elements and kidnappers were captured or reined in, which helped to improve local security," he said.
The better security has given local residents a renewed sense of hope.
"A few months ago, the situation was so bad that I was fed up with my life," said Rahmatullah, 32, who runs a store on Talashi Square, Jalalabad. "There were killings, suicide attacks and abductions everywhere, but now I feel hope."
Rahmatullah said he no longer fears commuting between work and home.
"In the past, there was widespread chaos," he said. "You could see unauthorised gunmen wandering around, which had turned Jalalabad into a lawless city. No one felt secure."
"Now it is safe, and we enjoy a better life," he said, adding, "Things have also improved across the districts."
Praising security forces
"Until a few years ago, Nangarhar was experiencing the worst security," Hayat said during a December 26 ceremony in Jalalabad held to recognise the efforts of local police and security forces. "The situation was awful."
The security forces showed bravery and brought the situation back to normal, he said. "We appreciate the contribution of these officers."
"I admit that we still have challenges, but we will work together to find solutions," Hayat said.
Deputy Interior Minister Gen. Abdul Jabar Purdeli lauded provincial officials for bringing significant reforms in security.
"We appreciate these heroes for their sacrifices in very difficult times to protect their compatriots and the country with great bravery," he said at the ceremony.
"We have brought many changes," Purdeli said, adding that the government has reorganised personnel assignments and is working to award those who do a good job and punish those who neglect their duties.
"Nangarhar has seen many reforms, and our security forces have become more professional than in the past," he said.
The pride of Nangarhar
"Today's police are not like in the past," Nangarhar provincial Police Chief Gen. Ghulam Sanayee Stanikzai said at the ceremony. "They have become more professional and better-equipped, and their morale has risen."
"I am very proud that the police officers and other security officers are being praised in Nangarhar," he said. "These expressions of appreciation mean that our police have to do even better and fight for the survival of the state."
Local residents have played a key role in supporting law enforcement agencies to ensure security, Stanikzai said.
"The public has always tried to report suspicious individuals and criminal figures to the police so that they can be arrested," he said, adding that police have launched a robust campaign against anyone who breaks the law.
"Police serve the community, and civilians help them because the police are part of the community," he said, adding, "The police are someone's brother, son or father."
Tribal elders who participated in the ceremony lauded local authorities and police officers, offering them garlands of flowers.
"I am very proud to serve this country and the public," Sgt. Habiburrahman, chief of the Police Training Centre in Achin District, told Salaam Times. "The police I train will always have an affection for the country and love for its people."
Habiburrahman said he was pleased to be recognised at the ceremony. "We are servants of society, and this will further motivate me to work hard."
"I am a police officer and proudly perform my duties," Nazian District Police Chief Abdul Mobeen told Salaam Times. "I am very happy today."
"I defended my countrymen in Nazian during some of the harshest times, and I will continue to protect them," he said. "We have suppressed our enemy to an extent that it is now unwilling to engage with us directly on the battlefield."
"We are ready to sacrifice our heads but won't give up on our strongholds," he said.