NANGARHAR -- Joint operations launched by Afghan National Defence and Security Forces (ANDSF) in Ghani Khel District, Nangarhar Province, have freed almost 34 villages from the Taliban's oppression and violence, as of January 11.
The on-going operations, called Qahr-e-Sailab 4 (No. 20), started last December 26 and have proved effective in beating back Taliban militants who have long terrorised local villages, officials say.
"These operations have been jointly conducted by the Afghan National Army [ANA], Afghan National Police and the Public Order Police," Maj. Mohammad Haroon Yousafzai, spokesman for the 201st Silab Corps of the ANA, told Salaam Times.
"We have embarked on these operations to ensure security for the public, suppress armed anti-government elements and pave the way for a peaceful upcoming presidential election," he said.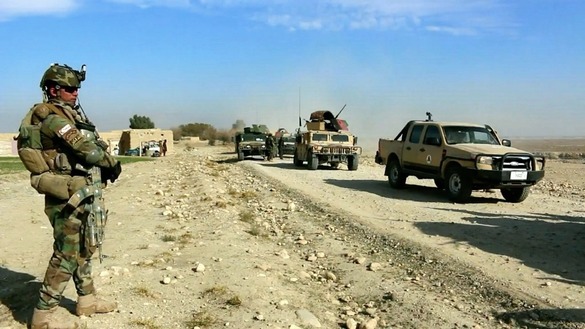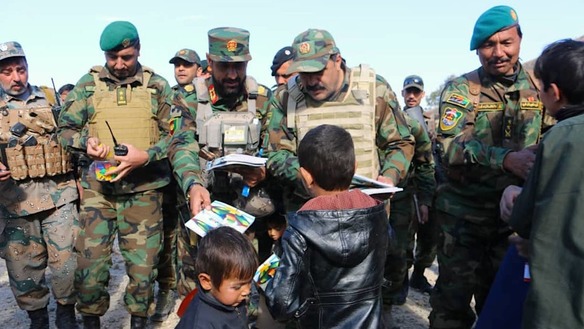 Taliban militants on the run
Afghan forces have received support from NATO coalition forces during the operations, Yousafzai said, adding that so far the joint forces have killed 13 Taliban fighters and forced many others out of the area.
"The mountains are covered with snow, so the militants will either surrender or be killed," he said.
"Between 5 and 15 militants have been killed daily during our operations in the past few days," he said December 29, adding that some militants had surrendered to the authorities, while others had been captured while on the run.
"Every day, two or three -- sometimes up to eight -- Taliban fighters surrender to us, including some who come to us with their families," said Gen. Mohammad Ayub, commander of the Afghan Border Forces in the eastern parts of the country.
The militants will find no refuge in the snowy mountains, he said.
These targeted operations will continue until no Taliban militants remain in Ghani Khel District, Ayub said.
Popular uprising against the Taliban
ANDSF have captured the Taliban's local command centres in Ghani Khel as well as a makeshift district court operated by the militant group, according to local officials.
"The Taliban's command centres in the Gulaye and Siachob neighbourhoods were used by the group to lead the fight in Bati Kot, Mohmandara and other districts," said Ataullah Khogyani, a spokesman for the Nangarhar provincial governor.
"[The Taliban] operated their prison and court in these areas and had evicted the local civilians from their homes and used the houses as safe havens," he told Salaam Times. "Now, all those areas have been cleared of the Taliban, and members of the popular uprising forces will be deployed to ensure security in the area."
"We have been arming members of the popular local uprising groups so that they can maintain long-term security in these areas," Khogyani said. "Hundreds of local uprising members will be deployed, which means the Taliban militants will no longer be able to return to these areas."
The on-going operations are proving successful and the local residents are pleased to see bases and checkpoints built for the popular uprising forces to ensure security, he said.
No longer living in fear
"We are happy about these operations because the Taliban had been in the area for 15 years," Faqirullah Khan, a 32-year-old resident of the Kahi neighbourhood in Ghani Khel District, told Salaam Times.
Khan said he no longer lives in fear.
"The Taliban used to arrest, beat and kill ordinary civilians daily, but we will now be able to live [in peace]," he said.
"Our grandparents used to protect these areas with such uprisings, and we can do the same, as this is our land," said Rauf Jan, 35, a resident of Lasama Wiala, Ghani Khel District, and a member of the popular uprising forces.
"No one will protect us unless we do it ourselves," he told Salaam Times. "I will protect these areas with this rifle and with a club and ax I have at home, but the government should support us."