HERAT -- Educators in Herat Province marked the start of the school year Saturday (March 23) with 100,000 newly enrolled students.
This brings the total number of students to 820,000, half of whom are girls, according to local officials. The students will be attending Herat's 1,038 state-run and about 180 private schools, which have more than 18,000 teachers.
More than 50,000 of the new students live in Herat Province's outlying districts, with the remainder from Herat city.
With support from the international community, the Afghan government is expanding educational opportunities in addition to providing funding for new school buildings.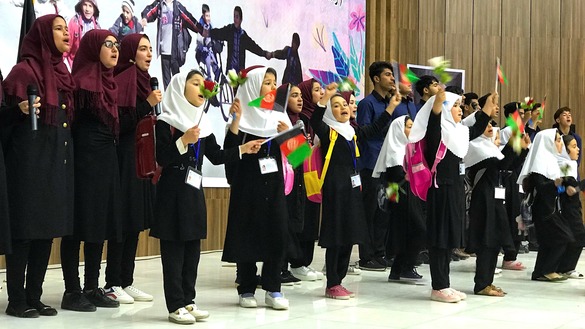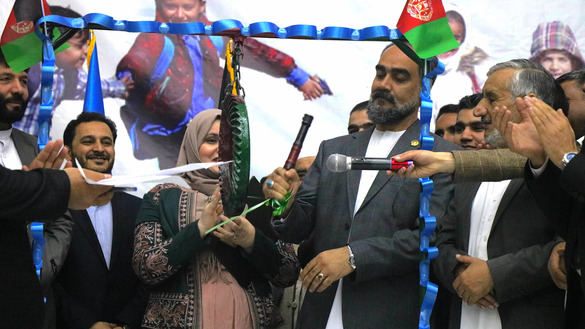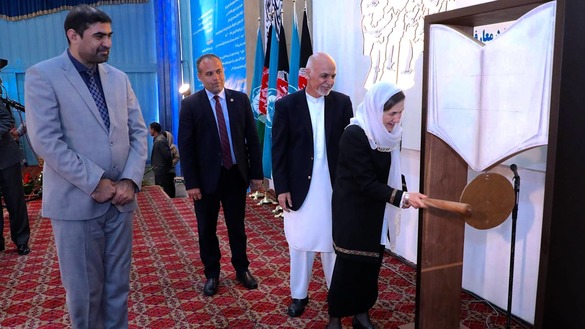 "Work on 1,200 school buildings continues, and we have allocated funding for building a total of 2,700 schools this year," said President Ashraf Ghani said as he rang the school bell at Amani High School in Kabul during a ceremony March 25.
The government is planning to connect schools to the internet through a fiber-optic network "as the education system can't remain the one that we had two centuries ago," he said.
Encouraging education
Although opportunities for schooling are growing in Herat Province, more than 300,000 school-age children in the province still are deprived of education, in part because of Taliban militants who are preventing children, especially girls, from going to school in areas they control.
"Unfortunately, about 300,000 children of school age do not go to school," Rohullah Azhad, director of the Herat Education Department, told Salaam Times.
"We have started a campaign in collaboration with various entities to enrol children of school age, most of whom living in outlying districts, in schools," he said.
"We have prepared for the new school year for a month, and now all the preparations are in place," Azhad added. "We have distributed learning materials to schools [around the country], and we are not worried about shortage of educational materials at schools."
"We will mobilise all our resources and call upon families from mosques and through tribal elders, local representatives and the provincial council to send their children to schools," Herat Governor Abdul Qayum Rahimi told Salaam Times.
"More than 30 schools are closed, and we are trying to reopen them with the help of tribal and local elders," he said.
"The government should take more serious steps to ensure security at schools during the current year so that children can attend schools in peace," Kamran Alizai, chairman of the Herat Provincial Council, told Salaam Times.
"We ask the armed opposition [the Taliban] to allow children to go to school as they are innocent and have no connection to politics," he said.
Enemy of education
"Children may not go to school in some districts and areas under Taliban control, and this is a concerning issue," Susan Behboodzada, a civil society activist in Herat, told Salaam Times.
"We ask the Taliban not to politicise education and to stop killing the spirit of education with insecurity and bloodshed," she said.
"In areas where the Taliban rule, they have tried to keep Afghans in the dark and in ignorance, and they don't allow anyone to seek knowledge -- even to the extent of learning nothing about their own religion," said Behboodzada.
"The Taliban must send their own children to school and allow others to send theirs too so that their own areas can benefit from education," she said. "If peace comes one day, we, similar to other countries, need to have literate citizens [in our society] who can decide their future."
"The Taliban have a negative perception of schools, and they prevent children, especially girls, from attending school," Mohammad Rafiq Shahir, a political analyst in Herat Province, told Salaam Times.
"As peace talks are in progress, we hope that the Taliban realise [the benefit of education] and no longer prevent girls from going to school," he said.
The Taliban "impose their own opinions on civilians", said Shahir.
"They have a very narrow mindset and do not realise that they are not supposed to prevent children from attending school," he said. "Depriving girls and boys of school might lead to a calamity for Afghanistan. It must stop."
"The time has passed for some to misinterpret Islam to prevent Afghans from getting an education," Shahir said.