NANGARHAR -- Residents of Lalpur District hope that much-needed projects such as new schools and clinics will be launched now that the Taliban have been cleared from the area by Afghan forces.
Members of the Taliban, which controlled much of district in Nangarhar Province for years, were cleared from the area following operations that started on March 28 and ended on April 7.
Nangarhar Governor Shah Mahmood Miakhil, along with officials from the 201st Silab Corps of the Afghan National Army and other local authorities, visited Lalpur District on April 7 to ensure that security checkpoints and local popular uprising groups were properly equipped and to set priorities for new development projects in the region.
"The Taliban controlled most of Lalpur District for the past 14 years, but our brave forces were able to clear the district of the Taliban by killing many of them, and we're thankful to God that none of our forces received any harm," Miakhil told reporters.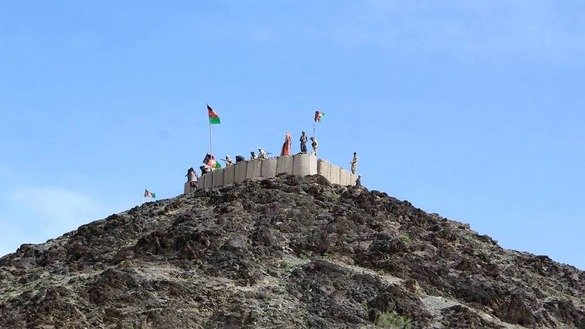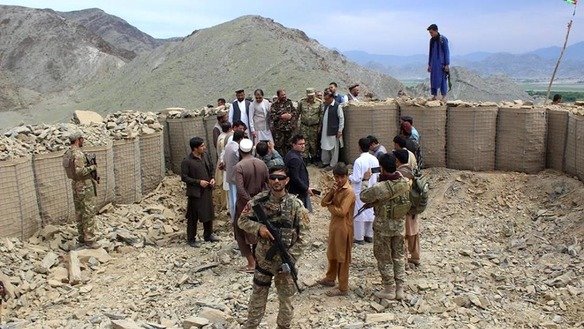 "We are now establishing a border force unit to protect insecure areas and to ensure lasting security in the area," he said.
"We have started the practical work of setting up the unit. Some of their checkpoints have been created, and we will build others in the recent days," said Miakhil.
"We will equip and arm hundreds of members of the local uprising groups who currently guard their areas," he added.
The government is working on a plan to form and deploy a local force in the district to help ensure security, said Maj. Gen. Muhammad Zaman Waziri, commander of the 201st Silab Corps.
"This process takes some time, but we plan to deploy a local force in the area so that no enemy in the future is able to threaten the area," he told reporters.
'Freed from a cage'
Hafizullah Jamali, a Chaknawar resident and the principal of Hazarnaw High School, said he is happy that the Taliban have been chased from the area. He rejoiced in the freedoms that are to come.
"The Taliban didn't allow older girls to go to school," he told Salaam Times. "They used to fight every day and harass civilians. But now that the government has taken over, we're very happy, and we feel as if we were freed from a cage."
"Now, the government must keep these areas," Jamali said. "With the way it has started the campaign, I hope it keeps going."
"It needs to have more security checkpoints, strengthen its checkpoints and equip the local uprising groups. All these efforts combined will be a great achievement that will benefit the public," he said.
Another resident, Shakil Ahmad Rasuli, said he is looking forward to improved infrastructure in the district after the expulsion of Taliban militants.
"We haven't seen a single [development] project in the past 13 to 14 years because the security was so bad here," Rasuli told Salaam Times. "Where the security is bad, no project can be implemented. Now that the situation has improved, it [the government] should build us schools, clinics and other facilities."
The government will deliver on those needs, starting by setting the district's development priorities and then commencing rehabilitation projects in the district, promised Governor Miakhil.
"Good security can pave the way for balanced development, an improved justice system and better public services," Miakhil said.
"Now that the security has improved, we listened to your problems and we'll provide a practical response to them. Our agency directors have come here with me to prioritise your needs, and when they return to their offices, they will review your problems and implement projects for you," he said.
"We have also started projects in Shinwar District," he added. "We're providing support to build housing."
"We're committed to catering to the needs of those who have suffered and whose areas have seen destruction," he said.