HERAT -- The delivery of public services in Herat Province has greatly improved in the past year amid government efforts to reduce corruption and enhance the transparency of development projects, authorities and residents say.
"Corruption has now plummeted to zero at the municipality, and no employee -- from the highest to the lowest in the [administrative] hierarchy -- has the courage to become engaged in corruption," said Ghulam Rasool Azeemi, spokesman for Herat City Municipality.
"Currently, we are able to spend our entire development programme budget, and this has resulted in implementing higher quality projects and satisfying the public," he added.
Corruption in the past damaged the quality of most local projects, causing residents to lose their trust in Herat City Municipality, Azeemi said.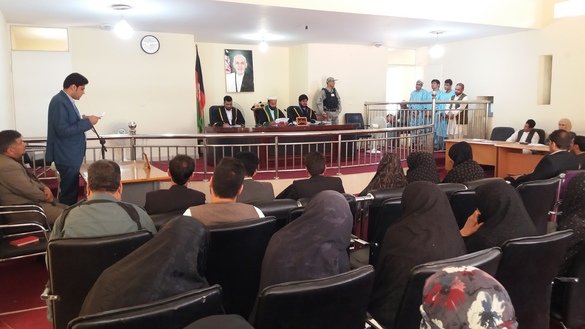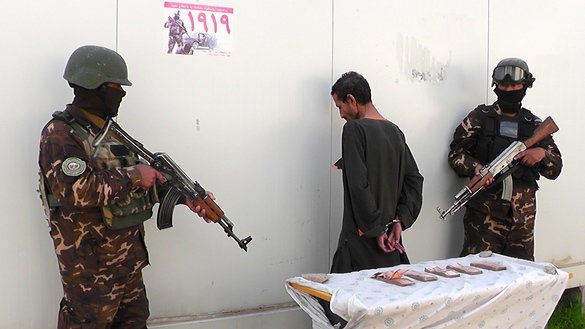 In the past, "some government employees earned money from corruption and built apartments and big gardens for themselves with public money," Herat Governor Abdul Qayum Rahimi said in an interview. "But I want to warn them that the public assets they have embezzled will be taken back from them."
Corruption is an evil practice that prevents Afghanistan's development, and legal and judicial agencies in the province have stepped up efforts to stamp out the practice, he said.
"A very small number of government employees are involved in corruption, but most civi servants are honest in their jobs and work for their country's prosperity," Rahimi said.
Bringing corruption cases
The government's fight against corruption has resulted in the arrest of a number of suspects.
"In the past year, the Public Prosecutor's Office in Herat has received cases of forgery, embezzlement, failing to pay customs dues, misuse of government authority, theft of government assets and bribery," said Abdul Samad Naseri, director of the office in Herat Province.
"We have had 114 cases of which 54 have been sent to court," he said. "The court has issued decisions on 31 of them."
The office is working on another 48 cases, he said.
"These corruption cases are in relation to employees (from directors to officers working on key areas) of the departments of customs, public works, municipality and transport," Naseri added.
"Investigations on the remaining cases soon will be completed, and we will send the results to court," he said. "We're looking into other corruption cases as well, and the perpetrators will soon go to prison."
The determination of the attorney general's office to fight corruption has recently spurred a decline in such crimes, said Naseri.
In the past, it took longer to try cases of corruption, but now the process is much faster, he added.
Deputy mayors caught
Herat provincial National Directorate of Security (NDS) personnel Wednesday (August 28) arrested Herat city Deputy Mayor Naderullah Junaidi and three municipality employees in connection with corruption charges, a senior NDS official told Salaam Times on condition of anonymity.
Jilani Farhad, Rahimi's spokesperson, confirmed the arrest, adding that soon judicial agencies will conduct further investigation.
Several top government officials have been fired and referred to legal and judicial agencies for their involvement in corruption and the abuse of authority in the past few years, according to Jilani Farhad, a spokesman for the Herat governor.
"The former mayor of Herat was accused by legal and judicial agencies with corruption and misuse of his authority, and he now is completing his sentence in Pul-e-Charkhi prison," Farhad said in an interview.
A number of other former employees of Herat City Municipality -- such as an earlier deputy mayor, the director of finance and administration and the director of technical services -- were fired in 2017 and referred for corruption, Farhad said.
"We fired the director and five senior managers at the Department of Transport [of Herat] for corruption and low performance and replaced them with qualified workers," Farhad added. "Their cases have been submitted to legal and judicial agencies for investigation, and they're being processed."
"The fight against corruption is strongly in place in this government," he said.
Corruption: 'A shameful practice'
Fighting corruption and punishing the perpetrators bring Afghans closer to the government, said Sayed Ashraf Sadaat, a civil society activist in Herat.
"Corruption, just like terrorism, destroys the state and the achievements of the Afghan people," he said. "It is necessary to seriously treat the perpetrators of corruption like those [who commit] terrorist attacks."
"Corruption plunders ... Afghanistan and has increased poverty and deprivation among the public," he added. "If we curb corruption, these challenges will be resolved, and Afghans will live in prosperity."
"Corruption is a shameful practice that has tainted the name of our country and we want the government to seriously fight against it," said Muhammad, 31, a resident of Herat city.
"If the government strictly treats the individuals who are involved in corruption, it will be able to uproot [the practice]," he added.
"Corruption has caused many problems in our country, and it has violated many Afghans' rights," said Abdul Rasool Basir, 29, a student of law and political science at Herat University.
"We will help the government fight corruption and identify the perpetrators. The perpetrators should be treated according to the law and removed from their jobs," he said.