KABUL -- Afghanistan was hit with its third straight day of terrorist attacks Thursday (September 19) as a Taliban car bomb flattened a hospital in Zabul Province, killing 20 people and wounding 90 others.
The militants said the target of the car bomb was the National Directorate of Security (NDS) building in Qalat, and claimed to have destroyed the building and killed a number of security forces, but the group instead took out a nearby hospital.
Residents near the blast said the explosion rattled homes and shattered windows and was followed by gunfire.
"It was horrific," said university student Atif Baloch, who saw women and children being dragged from the scene by rescuers.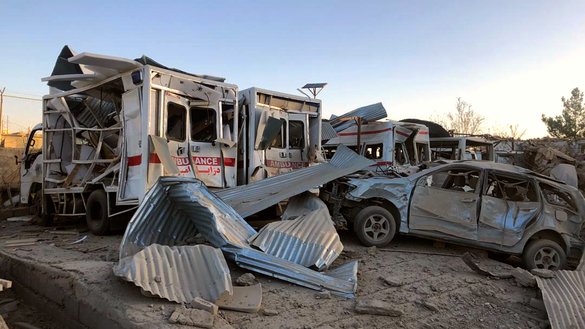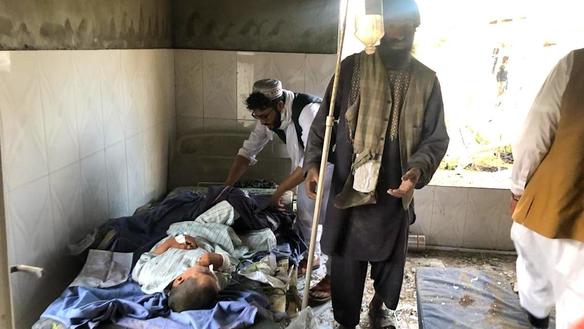 Panic also spread among residents searching for family at the hospital.
"I rushed to the scene, and I am looking for them and cannot find them... I don't know what to do," shopkeeper Muqim Ahmad told AFP, saying his wife and mother were inside the facility at the time of the blast.
President Ashraf Ghani condemned the bombing.
"By such a barbaric and inhumane act, the Taliban once again proved that their war is against the Afghan people and that without killing them and destroying public facilities, they have nothing else to do," the president was cited as saying in a statement.
"The Taliban, who have lost the ability to confront our brave security and defence forces, resort to cowardly terrorist attacks in public places," Ghani added.
At least four people were killed and a dozen injured on Wednesday (September 18) when gunmen stormed a crowded government building in Jalalabad, the capital of Nangarhar Province, following a suicide bombing.
On Tuesday (September 17), the Taliban killed at least 48 people in two separate attacks -- one on a campaign rally for Ghani in Parwan Province and the other in Kabul.
Ordinary Afghans continue to bear the brunt of the almost 18-year conflict, with more civilians killed in the Afghan war in 2018 than during any other year on record, according to the United Nations.