KABUL -- Taliban leaders are finding themselves in a weakened position after peace talks among the Afghan government, US negotiators and Taliban leaders were called off Sunday (September 8).
More than 30 people were killed in Taliban attacks in Kabul last week amid the final moments of peace negotiations, prompting US President Donald Trump to announce the cancellation of a "secret" meeting planned for Sunday.
"Unbeknownst to almost everyone, the major Taliban leaders and, separately, the President of Afghanistan, were going to secretly meet with me at Camp David on Sunday. They were coming to the United States tonight," Trump tweeted Saturday (September 7).
Trump said the Taliban admitted to a car bombing on Thursday (September 5) "in order to build false leverage".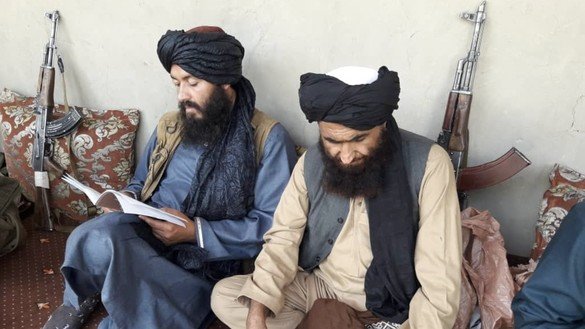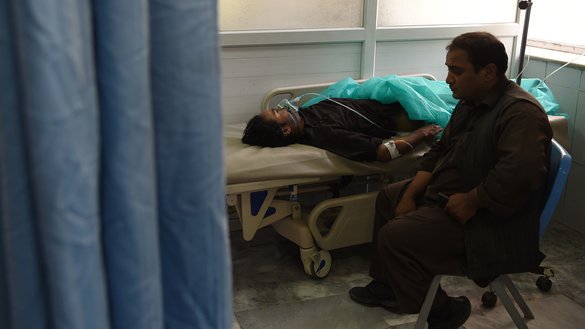 The blast killed at least 10 civilians and wounded 42 others, according to the Afghan Interior Ministry.
"What kind of people would kill so many in order to seemingly strengthen their bargaining position?" Trump tweeted. "They didn't, they only made it worse!"
The past week of spiralling violence has exposed a clear tactic employed by Taliban leaders: use the group's continuing murder of Afghan civilians to pressure the Afghan government and its international allies at the negotiating table.
Trump's announcement that he would "call off peace negotiations" appears to abruptly end -- at least for now -- a painstaking and nearly year-long diplomatic process led by US Special Representative for Afghanistan Reconciliation Zalmay Khalilzad, who held nine rounds of talks with the Taliban, mostly in Qatar.
The two sides left the door open for fresh talks, even as the Taliban threatened to inflict greater costs and as Washington also said it would not relent in fighting the militants.
In a series of television interviews Sunday, US Secretary of State Mike Pompeo did not rule out a return to talks but said the United States needed a "significant commitment" from the Taliban and urged the group to drop its long-running refusal to negotiate with Afghan President Ashraf Ghani's internationally recognised government.
The United States is "not going to reduce the pressure" on the Taliban, warned Pompeo, saying US forces had killed more than 1,000 insurgents in the past 10 days alone.
Taliban's twisted version of history
The Taliban continue to advance their twisted narrative, alleging their commitment to peace and international agreements, while taking credit for suicide bombings and boasting about killings.
A Taliban statement released Sunday said the "suspension of negotiations ... will harm America more than anyone else".
But the Afghan people, battered by decades of Taliban brutality and lies, are not buying the Taliban's claims.
If the Taliban "had accepted peace, they should have announced a ceasefire and then the talks should have moved forward", 52-year-old Mir Dil told AFP.
"It was a good opportunity for [the Taliban], but it was wasted because they did not stop attacks," 22-year-old Ahmad Jawed told AFP.
Others welcomed the halt in peace talks out of fear of a return to Taliban rule.
"I'm personally happy that the US-Taliban talks have collapsed," said 24-year-old shopkeeper Hamid Akbari.
"If the Taliban come back in some form, the country will go backwards, and Afghanistan will be isolated again," he told AFP.
Public support for the Taliban has been plummeting after the group's continued use of violence and also the senseless destruction of public works, such as cutting off electricity and access to phone networks.
"The Taliban were trying to gain concessions by killing innocent Afghans and destroying the country, but their increased attacks proved that a compromise with this group seems to be impossible," said Nabi Mesdaq, a political analyst from Kabul.
"They lost a big opportunity," he said.
Taliban's weakening position
The suspension of peace talks comes at a sensitive time for the Taliban.
"There is no way the Taliban gains power by using force and killing civilians," said Sayed Alam Hashemi, a Kabul-based political analyst.
"The Qatar talks were a great chance for the Taliban, but the group's leaders lost it by making the wrong decisions," he said. "Now that talks were called off and military pressure is mounting on them, a dangerous future is waiting for the Taliban."
Militarily, the Taliban have been unable to control any major civilian centre as Afghan forces continue to repel the militant group's attacks.
Most recently, the Taliban on August 31 attempted to seize Kunduz city, Kunduz Province. The day after, they launched an operation in Pul-i-Khumri, the capital of neighbouring Baghlan Province.
Afghan forces thwarted both assaults within hours, killing dozens of Taliban militants. Kunduz city, which briefly fell into the hands of the Taliban in 2015, was back to normal on September 2.
"All of the Taliban attacks that were launched to win at the negotiating table encountered total defeat by the Afghan National Defence and Security Forces [ANDSF]," said Fawad Aman, deputy spokesperson for the Defence Ministry.
Although they receive arms from foreign powers, including Russia and Iran, the Taliban are no match for the more modern and better equipped Afghan forces.
Taliban leaders are also beset with increasing internal strife. In a major recent incident, a Taliban splinter group claimed responsibility for the killing of the brother of Taliban leader Mullah Haibatullah Akhundzada during an attack on a mosque near Quetta, Pakistan.
The recent assassination is the latest violence between the two Taliban factions.
More than 300 fighters have been killed and more than 300 injured from both sides in the past three years, according to local authorities in Herat.
Hundreds of Taliban fighters have also been surrendering to local authorities after facing mounting pressure from Afghan forces and upon realising that the Taliban's fight is "not jihad".
Taliban leaders are facing a huge backlash from their supporters as more reports surface about their secret businesses and enrichment schemes while rank-and-file members of the group face poverty, disease and death.
This situation has even led a number of disaffected Taliban fighters, who are unwilling to surrender, to join the "Islamic State of Iraq and Syria" (ISIS), a group that is increasingly killing Taliban members and taking over the group's territory across Afghanistan.
[Sulaiman from Kabul contributed to this report.]