TEHRAN -- International concern is growing over the Iranian regime's lack of transparency in delivering accurate information to the public as the uncontrolled coronavirus outbreak in the country threatens neighbouring countries and beyond.
Tehran Wednesday (February 26) reported four more novel coronavirus deaths among 44 new cases in the past 24 hours, taking the total number of fatalities to 19 and infections to 139.
Health Ministry spokesman Kianoush Jahanpour announced the new tallies on state television, and detailed how COVID-19 has spread to all four corners of the country.
Iran has been scrambling to contain COVID-19 since last Wednesday when it announced the first two deaths in Qom, a centre for Islamic studies and pilgrims that attracts scholars from abroad.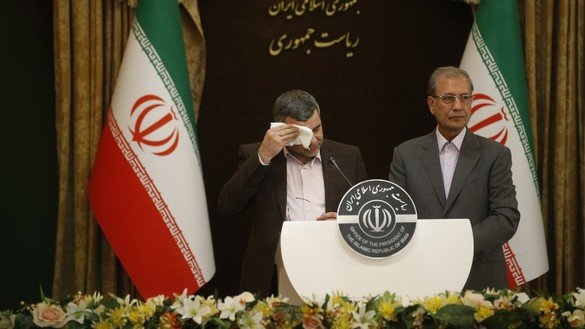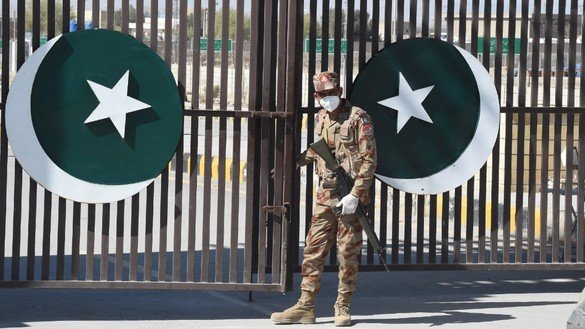 It has closed schools, universities, cultural centres and sporting events and has deployed teams of sanitary workers to disinfect buses, trains and public spaces.
But despite the rapid spread of coronavirus, the authorities have so far dismissed quarantine as an option to control the outbreak, and according to Jahanpour, the situation was "improving".
One particular point of concern was the infection-to-fatality rate that Iranian officials have made public. COVID-19 has displayed a fatality rate between 1% and 2% as seen in infections worldwide. If 19 have died from the virus in Iran, there should be between 1,000 and 2,000 infections, not the publicly stated 139.
Iranian Deputy Health Minister Iraj Harirchi confirmed on Tuesday that even he had tested positive for the new coronavirus, further making the case that COVID-19 was more widespread than being advertised.
Harirchi coughed occasionally and appeared to be sweating during a press conference in Tehran on Monday (February 24) with government spokesman Ali Rabiei.
US Secretary of State Mike Pompeo on Tuesday (February 25) demanded that the Iranian regime "tell the truth" about a coronavirus outbreak, voicing alarm at allegations of a cover-up.
"The United States is deeply concerned by information indicating the Iranian regime may have suppressed vital details about the outbreak in that country," Pompeo told reporters in Washington.
"All nations including Iran should tell the truth about the coronavirus and cooperate with international aid organisations," he said.
The Iranian regime in recent months has suffered from a string of transparency mishaps that has cost Tehran considerably in terms of credibility with its own population and the international community.
In January, despite video and circumstantial evidence pointing to a surface-to-air missile hitting Ukraine International Airlines Flight PS752, Tehran continued for days to deny that its own missile destroyed the plane.
But faced with increasing international and internal pressure, the regime finally admitted the truth -- that the Iranian military shot down the plane in a "catastrophic mistake".
That admission -- and the appearance of an attempted cover-up -- sparked days of anti-government protests in Iran.
Tens of thousands of Iranians took to the streets with renewed outrage, shouting "Death to the dictator" -- a reference to Supreme Leader Ayatollah Ali Khamenei -- "Death to liars" and other anti-regime slogans.
The United Nations is also concerned about Tehran's continuing lack of transparency about casualties and the treatment of detainees following a crackdown on Iranian protesters in November.
Concerns about Tehran comes as thousands of Russia-linked social media accounts have launched a co-ordinated effort to spread conspiracy theories about the new coronavirus just as fears of a global pandemic deepened.
Iran's neighbours at extreme risk
Iran's neighbours have imposed travel restrictions and strict quarantine measures after reporting their first cases in recent days, mostly in patients who have links to Iran.
Yet despite the danger it poses to its neighbours, Tehran continues not to take active measures to restrict people's movements.
Quarantines are an "old method", Health Minister Saeed Namaki said Tuesday.
"We still do not agree with quarantining cities since we believe the people are cultured enough to refrain from travelling from infected cities to other places," semi-official news agency ISNA quoted him as saying.
The United Arab Emirates Tuesday halted all passenger and cargo flights to and from Iran, a move similar to that taken by other nearby countries including Armenia, Kuwait, Iraq, Tajikistan and Turkey.
Pakistan and Turkmenistan have closed official border crossings with Iran, while Afghanistan closed the border for only one day.
Afghanistan and Pakistan face a potentially devastating crisis with the new coronavirus in neighbouring Iran.
Afghanistan's healthcare system is in tatters after more than four decades of war, with the few available hospitals focused mainly on basic care and trauma. They lack the expertise to deal with infectious diseases.
"It could be a disaster if the virus really spreads all over the country. There aren't that many health centres," said Wali, a Kabul-based physician, who specialises in viral infectious diseases.
Across the border in Pakistan there are growing fears over how the country would deal with a potential outbreak.
Islamabad has a history of failing to contain infectious diseases such as polio, tuberculosis and hepatitis.
Pakistan this week moved quickly to quarantine at least 270 individuals near the Iranian border after a group of pilgrims returned and briefly mixed with other residents.
Pilgrims from Afghanistan and Pakistan are often the subject of recruitment by Iran's Islamic Revolutionary Guard Corps to fight in militias in Syria.
Almost 10,000 Pakistanis are still in Iran, mostly students and pilgrims whom Iranian officials are planning to send back in small groups, said Ziaullah Langove, home minister of Balochistan Province, Pakistan.