KABUL -- Afghans are taking steps to mitigate the spread of the coronavirus, joining the rest of the world in battling the disease.
The New Year's festival, Nawruz, which is held every year in Mazar-e-Sharif, Balkh Province, and was scheduled to start on March 20, was cancelled because of the COVID-19 outbreak in the country.
In addition, health workers have been spraying disinfectant in high-traffic areas in cities such as Kabul and handing out masks to citizens.
In Herat Province, where many Afghan refugees are returning after being forced out of Iran, religious scholars and local officials urged residents to avoid holding large religious ceremonies in order to prevent the spread of the virus.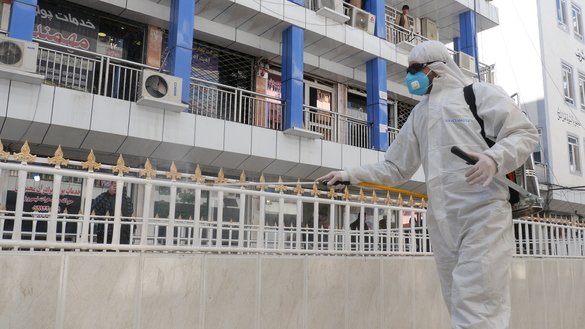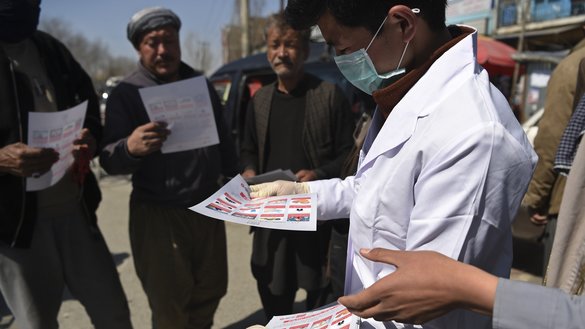 Afghan refugees also are being screened for symptoms of the coronavirus by healthcare workers at the border area with Iran.
Afghanistan's porous borders, a lack of medical facilities, a culture of hand shaking and hugging, and large illiterate populations in urban centres mean containing the outbreak may be a huge challenge.
Health officials have confirmed 24 cases of the novel coronavirus, though only about 300 people have been tested in the country of some 35 million people. In neighbouring Iran, more than 1,000 people have died from the highly contagious virus.
Most of the Afghans who have tested positive for the disease are refugees who have recently been forced to return from various cities in Iran.
Iranian security forces have been rounding up thousands of Afghan refugees suspected or confirmed to have the coronavirus and forcibly deporting them to Afghanistan with no regard for international safeguards meant to protect the world from the spread of the deadly pandemic.
Given the explosive outbreak of the coronavirus across Iran, Afghan public health officials have blamed the deportation of Afghan refugees from Iran to Afghanistan at such a critical time for spreading the virus.
About 70,000 Afghans have returned from virus-hit Iran in the past 20 days, overwhelming health workers at border crossings and raising fears of a major outbreak, AFP reported Monday (March 16), citing the International Organisation for Migration.
"The origin of the coronavirus in Afghanistan is Iran," Herat Governor Abdul Qayum Rahimi said at a press conference on March 14.
"All the patients who've been tested positive for the coronavirus and hospitalised have returned from Iran. If the deportation or return of Afghan refugees from Iran continues, it will create a big threat for Afghans," said Rahimi.