TEHRAN -- Dissatisfaction with the government appears to be growing in Iran as the country reels from a never-ending economic downturn, a resurgent COVID-19 coronavirus outbreak and increasing international isolation over its nuclear programme.
Low voter turnout in recent elections reflects a wider malaise in a country long buckling under economic distress and more recently also hit hard by the COVID-19 coronavirus, spelling "a threat for everyone", Tehran Mayor Pirouz Hanachi told AFP Tuesday (July 7).
"The turnout at the ballot box is a sign of people's satisfaction level," said Hanachi, mayor of Iran's political and business centre and largest city, with more than eight million residents.
"When there is dissatisfaction with the government or the state, it then reaches everyone and that includes the municipality too," he said.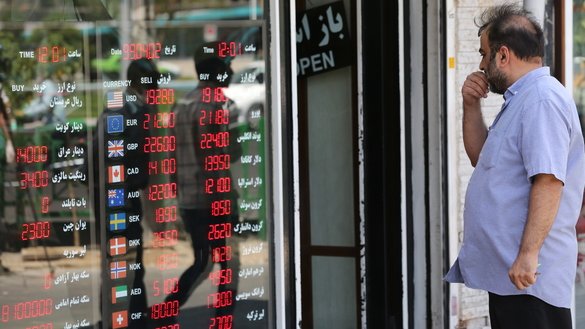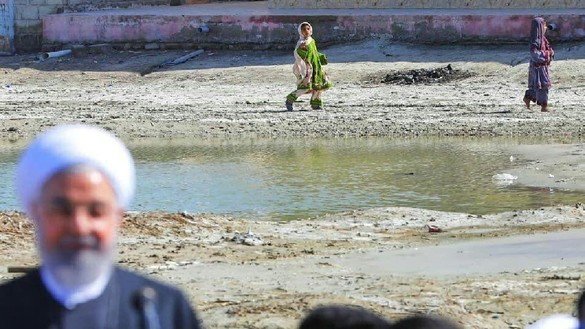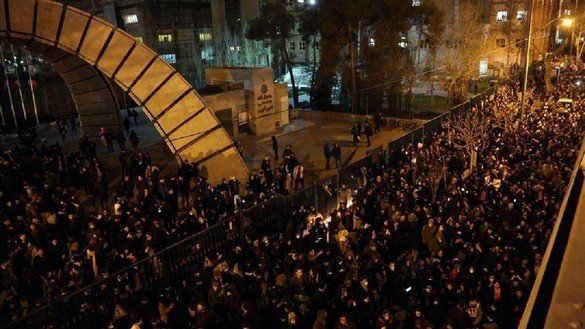 Reformists allied with moderate President Hassan Rouhani lost their parliamentary majority in a landslide conservative victory in February, in a major setback ahead of presidential elections next year.
Voter turnout hit a historic low of less than 43% in the February polls after thousands of reformist candidates were barred from running by the Islamic Republic's powerful Guardian Council.
Such voter fatigue "can be a threat for everyone, not just reformists or conservatives", warned Hanachi, a veteran public servant with a background in urban development who is tied to the reformist camp.
Faced with an increasingly disaffected population and a tail-spinning economy, Supreme Leader Ayatollah Ali Khamenei in January delivered a sermon in Tehran for the first time since 2012 in an attempt the tamp down the unrest.
Days before, tens of thousands of Iranians took to the streets with protesters shouting, "Death to the dictator" -- a reference to Khamenei -- "Death to liars" and other anti-regime slogans.
Instead of addressing the core issues affecting Iranians, Khamenei repeatedly tried to redirect his speech toward the January 3 killing of Islamic Revolutionary Guard Corps Quds Force (IRGC-QF) commander Maj. Gen. Qasem Soleimani.
A US drone killed Soleimani in Baghdad.
Khamenei's attempts to regain support left many Iranians even more outraged.
Many Iranians say the regime is exacerbating the economic problems of its own people by choosing to support proxy wars around the region -- particularly in Syria, Iraq and Yemen -- instead of investing in its own country.
Shrinking economy
Iran's economy will shrink by 6% this year, predicts the International Monetary Fund.
"We're doing our best, but our situation is not a normal one," Hanachi said. "We are under sanctions and in a tough economic situation."
As he spoke in his town hall office, the shouts of angry garbage truck drivers echoed from the street outside, complaining they had not received pay or pensions for months.
The mayor downplayed the small rally as the kind of event that could happen in "a municipality in any other country", adding that the men were employed not by the city itself but by contractors.
Iran's fragile economy, increasingly cut off from international trade and deprived of crucial oil revenues, took another major blow when the COVID-19 pandemic hit in late February.
Since then, the outbreak has killed more than 12,000 Iranians and infected more than 248,000, with daily fatalities reaching a record of 200 early this week, according to official figures.
A temporary shutdown of the economy in recent months and closed borders sharply reduced non-oil exports, Iran's increasingly important lifeline.
This economic reverse accelerated the plunge of the Iranian rial against the US dollar, threatening to further stoke an already high inflation rate.
Rock bottom
The rial has hit rock bottom in the past month, in what economists said was a slump partly induced by the coronavirus outbreak.
At Tehran's foreign exchange hub on Ferdowsi Street, the currency was being traded at around 192,800 to the dollar at midday June 22, according to AFP journalists.
Iran earned just $8.9 billion from the sale of oil and related products in the year to March, down from a peak of $119 billion less than a decade ago, according to Mohammad Bagher Nobakht, the government's head of planning and budget organisation.
Coupled with the lower revenues, the coronavirus pandemic led to a temporary shutdown of the economy, border closures and a halt in non-oil shipments.
"The main cause of the current crisis is the coronavirus," said economist Saeed Laylaz, who has acted as an adviser to Iranian presidents.
"Our non-oil exports have virtually stopped, particularly to neighbouring countries" because of the COVID-19 outbreak, he told AFP in a phone interview.
Battling COVID-19, pollution
Nine of Iran's 31 provinces are now classified as "red", the highest category in the country's virus risk scaling.
Another 10 are on alert including the capital Tehran and the surrounding province, said Health Ministry spokeswoman Sima Sadat Lari.
In just one impact, said Hanachi, the Tehran municipality lost 2 trillion IRR ($9 million) because of sharply reduced demand for public transport in recent months.
When many Tehran residents got back into their cars to avoid tightly packed subways and buses, they did nothing to help solve Tehran's longstanding air pollution issue.
Tehran has had only 15 "clean" air quality days since the March 20 Persian New Year, according to the municipality.
One of Hanachi's tasks is to fight both the virus and air pollution -- a tough juggling act as car travel is safer for individuals but worsens the smog that often cloaks the capital.
The mayor said he worried that, after restrictions on car travel were reimposed in May to reduce air pollution, subways are once again packed during peak hours, as is the bustling city centre.
Tehran's Grand Bazaar, which is now crowded with shoppers, warned Hanachi, "can become a focal point for the epidemic".
"Tehran is facing a very fragile situation," said Alireza Zali, chief of the city's virus task force.