Last week's assassination of Iran's top nuclear scientist has once again put the spotlight on the flaws of the Iranian regime's internal security.
Mohsen Fakhrizadeh died last Friday (November 27) after his car and bodyguards were targeted in an attack on a major road outside Tehran.
Fakhrizadeh was one of the most important figures in the Iranian regime.
A former member of Iran's Islamic Revolutionary Guard Corps (IRGC), Fakhrizadeh was deputy defence minister, head of the ministry's Organisation of Defensive Innovation and Research, and a founder of Iran's nuclear programme.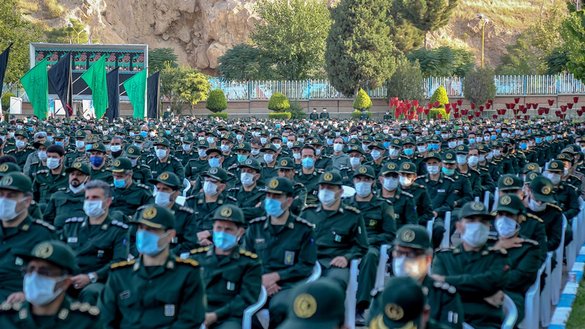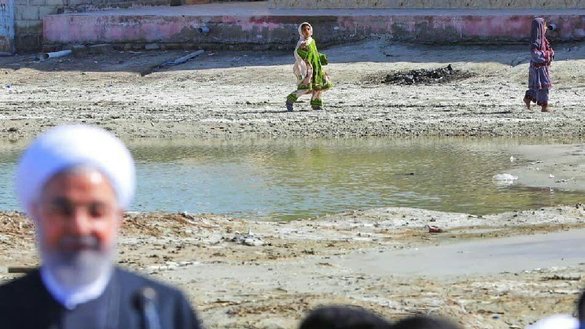 According to Iranian Vice President Ali Akbar Salehi, who also heads the Atomic Energy Organisation of Iran, Fakhrizadeh had "worked in all fields to support the country's nuclear activities", notably in uranium enrichment.
He described Fakhrizadeh as "a prestigious scientist who can be raised to the same rank as the martyr Soleimani in the field of science and technology", referring to IRGC Quds Force leader Maj. Gen. Qasem Soleimani, who was killed January 3 in a US drone strike in Iraq.
Soleimani was widely perceived to be the most powerful man in Iran after Supreme Leader Ayatollah Ali Khamenei.
'Deep flaws'
Rear Admiral Ali Shamkhani, secretary of Iran's Supreme National Security Council, said the "complex" operation to assassinate Fakhrizadeh was two decades in the making and known to Iran's intelligence community.
However, since the operation's timing and details were altered over time, Iranian intelligence forces "were unfortunately unable to act accordingly," he said.
"This is very significant politically and symbolically. It again exposes the deep flaws in Iran's internal security," Ariane Tabatabai, a Middle East fellow at the German Marshall Fund, told the Washington Post.
"This is one of many incidents involving Iran's nuclear programme this year and one of several targeted killings on Iranian soil or affecting high-level Iranians," she said.
Targeted attacks between 2010 and 2012 killed at least four researchers and others with links to Iran's nuclear programme. Tehran accused Israel and the United States of masterminding the attacks as part of a covert war.
US officials have denied any role, and Israel has not commented.
In 2011, Darioush Rezaeinejad, an electrical engineering doctoral student whose work involved nuclear applications, was gunned down outside his Tehran apartment.
In 2012, motorcycle riders attached a magnetic bomb that tore apart a car carrying Mostafa Ahmadi Roshan, a nuclear scientist working at Iran's main uranium-enrichment facility in Natanz.
Roshan, 32, had planned to attend a memorial for another nuclear researcher, Tehran University professor Masoud Ali Mohammadi, who was killed in a similar targeted blast in 2010.
Inside job?
Fakhrizadeh's assassination -- added to the killings of other Iranian nuclear scientists in recent years, several explosions at sensitive military bases, and the recent theft of sensitive nuclear and missile programme documents from a nuclear facility in Iran -- has prompted a deluge of criticism of Iran's intelligence capabilities.
The criticism especially comes from Iran's hardliners, who say that Fakhrizadeh was known to be a target. They pointed out that his car was was not bullet-proof, an indication of what they describe as intentionally weak security.
There also is speculation that the assassination may have been an inside job.
One theory is that a group of Iranian hardliners who are against any negotiations with the United States may have been motivated to assassinate Fakhrizadeh as a pretext to distance Iran from its commitments to the International Atomic Energy Agency (IAEA) and obstruct potential negotiations.
No group or government has assumed responsibility for the assassination, but Tehran has blamed its usual foes: Israel, the United States, Saudi Arabia and the People's Mujahedin Organisation of Iran, a political-militant organisation that advocates overthrowing the Islamic Republic of Iran leadership and installing its own government.
The Iranian regime is also faced with a tail-spinning economy and a disaffected domestic population that appears increasingly willing to take action into its own hands.
Over the past two years, Iranian leaders have been scrambling to maintain control while at the same time posturing to appear tough.
Inflation is close to 40%, according to the Statistical Centre of Iran, saddling consumers with high prices of food and other basic necessities. Unemployment among youth aged 15 to 24 years old is more than 28%, according to the World Bank.
The situation has led to widespread social and political unrest in Iran.
A shock decision last year to impose petrol price hikes by as much as 200% sparked nationwide demonstrations in November 2019.
Between 120,000 and 200,000 people took part in the protests, according to Iranian government estimates.
While those protests stemmed from the petrol price increase, the scale of the unrest points to deep-rooted economic problems -- from the debt-ridden banking sector to the outsized and opaque role of military-linked organisations in the economy.
Many Iranians say the regime is exacerbating the economic problems of its own people by choosing to support proxy wars around the region -- particularly in Syria, Iraq and Yemen -- instead of investing in its own country.
The regime's violent crackdown on protesters, journalists, human rights activists and students in the wake of the November demonstrations proved only to exacerbate public anxieties rather than silencing them.