HERAT -- The Taliban earlier this month destroyed an electricity tower in Herat province, cutting electricity to half of all homes as well as to a key industrial park, say local officials.
On June 6, the Taliban blew up an electricity tower in Kamana village of Ghorian district, Herat province, along the border with Iran.
The Taliban attack deprived civilians of electricity amid hot weather, then-Herat Governor Sayed Wahid Qatali told Salaam Times last Thursday (June 10).
Lt. Gen. Abdul Saboor Qani replaced Qatali as governor Tuesday.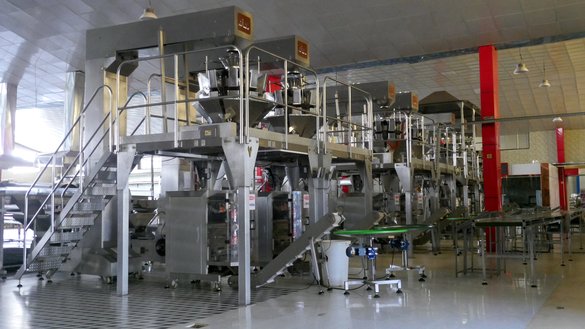 "Nearly 200 factories in the Industrial City were forced to stop operations, and more than 20,000 staff and workers have become temporarily unemployed because of the power outage," he added.
"The Taliban have blown up bridges, roads, and public infrastructure [in Herat province] more than 200 times in less than two months."
After days of Taliban threats, workers of De Afghanistan Breshna Sherkat (DABS) in Herat managed to repair the tower, connect cables and restore electricity to Herat, Zainab Mohseni, a DABS spokeswoman, said last Friday.
While DABS teams were repairing the tower, the Taliban repeatedly attempted to attack them, but security forces thwarted them, she said.
Workers had to halt repairs several times because of Taliban threats, Mohsini said.
Financial costs
The Taliban caused almost $100,000 (7.9 million AFN) in financial losses to Herat DABS with the destruction of the tower, Mohseni added.
Electricity neither belongs to the government nor to the Taliban; it belongs to the nation and is used by the people, said Sayed Ahmad Shaheedpoor, a food factory employee in Herat Industrial City.
From his factory alone, 240 employees were affected by the Taliban-inflicted power outage, he said.
"These 240 people are members of 240 families. Such actions by the Taliban cause poverty," he said.
Herat's industries also incurred losses surpassing $1 million (79 million AFN) a day due to the power outage, which caused dysfunction in the Industrial City.
The power outage halted operations at two oxygen production plants in the Industrial City "at a time when there is a dire need for oxygen amid the daily increase of COVID-19 cases in Herat city," said Hamidullah Khadem, director of the Herat Chamber of Industries and Mines.
"We have large-scale factories in the Industrial City, and each has 1,500 to 2,000 employees," Khadem said, adding that with production halted, factories still had to pay their out-of-work employees.
After halting Afghan production, neighbouring countries export their products to Afghanistan and replace Afghan domestic products with theirs, he said.
"We operate in a challenging and unhealthy competitive market," he said, adding that the recent power disruption worsened the situation.
"It is very likely that the destruction of the electricity tower is linked to this unhealthy competition," said Khadem.
Taliban-Iran alliance
Given Iran's hostility towards Afghan products, there is no doubt that the Iranian government collaborated with the Taliban to destroy the electricity tower, said economist Mohammad Rafiq Hussaini of Herat.
"Iran has always taken actions to hurt the Industrial City and domestic industries," he said.
Hussaini also accused the Iranian regime of involvement in illegal exporting and smuggling goods to Afghanistan.
In an inauguration ceremony for three factories in Herat Industrial City on May 17, Nisar Ahmad Ghoryani, Afghan minister of Industry and Commerce, told journalists that neighbouring countries do not want Afghan industries to grow.
The destructive policies of those neighbouring countries have severely damaged domestic industries, Ghoryani said.
"The government has recently started countering the dumping policies of the neighbours and has been fighting them hard," he added.
Afghanistan's neighbours intend to hurt its domestic production at any cost in order to capture the Afghan market, Qatali, the former Herat governor, told Salaam Times.
"War in this region is rooted in economic interests," he added. "As long as the war continues, neighbouring countries will see Afghanistan as a suitable market for themselves."
Afghanistan will not allow these neighbours to further harm its domestic industries, Qatali vowed.