HERAT -- Mental anguish is spreading among female students in Afghanistan since the Taliban have prevented girls from attending high schools and public universities.
Private universities are open, but the Islamist movement demands strict segregation of male and female students, and has ordered female students to wear niqabs and abayas.
Public universities have been closed since the Taliban takeover in August. In addition, Afghanistan's new rulers do not allow girls to attend school past 6th grade.
Officials at Herat Regional Hospital report that more than 200 patients visit the hospital's mental health ward every day, almost 80% of whom are young women and girls, especially university and high school students.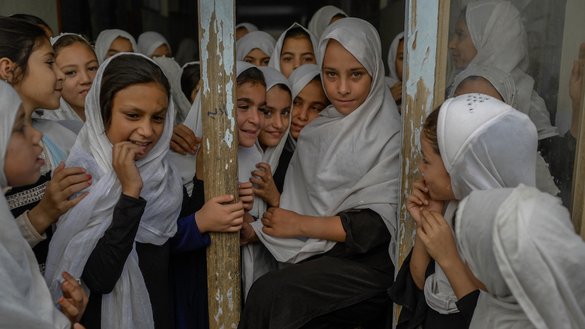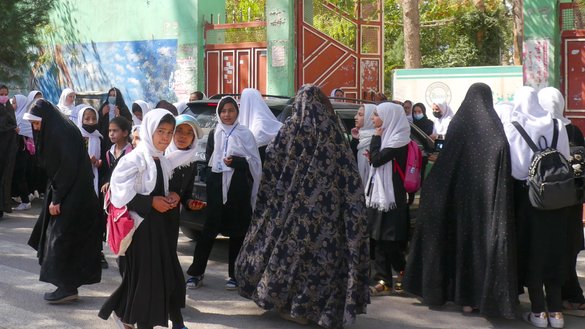 In mid-October, Dr. Wahid Ahmad Noorzad, the mental health ward's director, said the number of young girls who have visited his department in the last month is unprecedented.
"Eighty percent of our patients are middle-class female students who suffer from mental health problems due to their now-limited social interactions and their inability to come to terms with their current situation," Noorzad said.
Nasima Hussaini, an 11th-grader in Herat, says she has lost hope about her future.
Nasima visited the Herat Regional Hospital on October 15.
"I worry day and night about what will happen to my 11 years of hard work if our school does not reopen."
She said she has lost sleep and has nightmares every night. "Despite taking anti-anxiety pills, I cry every time I remember school and my classmates, and I can't sleep," Nasima added.
Uncertain future
The Taliban's disregard for millions of female students has left Parisa Mohammadi and countless other Afghan women and girls frustrated about their uncertain future.
"I feel like my three and a half years of study are wasted and my efforts have been in vain," said Mohammadi, who is a fourth-year sociology student at Herat University.
She said she follows the news every day in hopes of hearing about the reopening of universities but to no avail.
"I intended to obtain a master's degree and serve my country after graduation. But with the arrival of the Taliban, all my dreams have been shattered," Mohammadi said.
"It is very disappointing."
"Now I have lost the spirit and motivation to study or think about the future," she added.
The Taliban must not violate the rights of women if they want their government to survive and they must allow girls, like boys, to continue their education, she added.
Zakia Nowrozi, who worked hard to gain admission to the master's in economics programme at Herat University, said that with the arrival of the Taliban, all her goals and aspirations have waned.
"The Taliban have destroyed my hopes and a lifetime of hard work," she said.
"Hope has been taken away from us, and all our dreams and goals are just distant wishes now," Nowrozi added.
Lost opportunities
Millions of Afghan girls and women have been awaiting with anguish the Taliban's decision on their education for the past two months.
Shakila Ahmadi, a fourth-year science student at Herat University, said she was supposed to graduate in a month but is now left in limbo.
"I have been away from my classes for two months, and I'm restless," she said. "I am tired of waiting for the university to reopen and have lost the motivation to study."
"The Taliban took away the opportunity to study from us. Weeks and months have passed, but the gates of education and knowledge are still closed to us," she added.
With every passing day that schools and universities remain closed, millions of girls are deprived of education.
"This is equal to betraying them, especially now, in the 21st century," Ahmadi said.
Zeba Wahedi, another fourth-year student at Herat University, said she has missed a semester of her studies because of the Taliban ban on girls' education.
"I would have graduated in a month and obtained my degree had the Taliban not imposed that ban," she complained. "Now I don't know what the future holds for me."
As a result, many families have left Afghanistan in pursuit of education for their daughters, Wahedi said.