WASHINGTON -- Al-Qaeda chief Ayman al-Zawahiri, one of the world's most wanted terrorists and a mastermind of the September 11, 2001, attacks in the United States, was killed in a drone strike in Kabul near dawn Sunday (July 31).
In a televised address Monday, US President Joe Biden said he gave the final go-ahead for the high-precision strike that eliminated al-Zawahiri in Sherpur, one of Kabul's most affluent neighbourhoods.
"Justice has been delivered and this terrorist leader is no more," Biden said.
"For several years the US government has been aware of a network that we assessed supported al-Zawahiri," a senior US administration official said.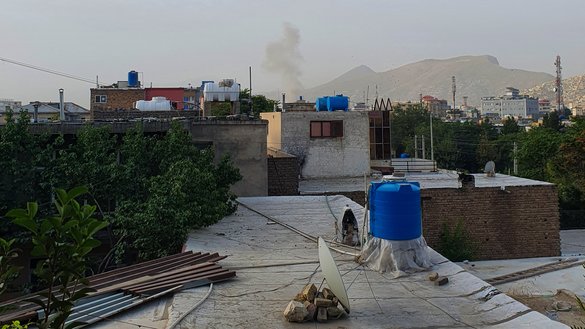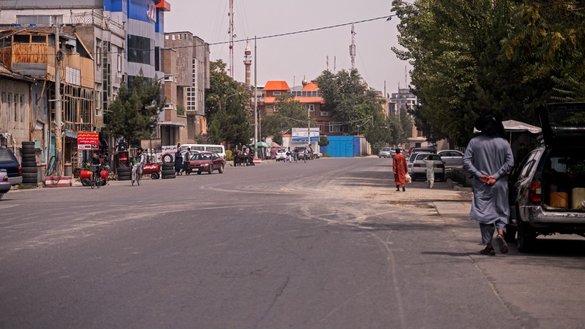 But it was only this year that US intelligence learned that his family, his wife, his daughter and her children, had moved to Afghanistan's capital.
The family was careful, the official said, exercising "longstanding terrorist tradecraft" to prevent anyone tracking them to the al-Qaeda leader.
Eventually al-Zawahiri showed up, and never left.
"We are not aware of him ever leaving the safe house," the official said. "We identified al-Zawahiri on multiple occasions for sustained periods of time on the balcony."
The United States constantly monitored the multi-storey residence to understand the family's pattern of life.
Defence and intelligence officials studied the construction of the home, aiming to hit al-Zawahiri without threatening the building's structural integrity, to minimise the risk to civilians.
An attack plan developed over May and June. Officials finalised the plan in June and presented it to Biden on July 1, using a detailed model of the residence.
Biden asked detailed questions on the structure, weather issues and the risk to civilians, the official said.
Finally, on July 25, Biden made the decision.
As al-Zawahiri stepped out on the balcony, he was targeted with two Hellfire missiles, the official said.
Apparent photographs of the building show only a few windows on one floor blown out, and the rest intact.
"Al-Zawahiri's family members were present in other parts of the safe house at the time of the strike and were purposely not targeted and were not harmed," he said.
Kabul residents said they heard multiple blasts in the city.
"In the morning I wanted to go to university, [but] I heard two explosions one after the other," Ahmad Milad, a resident of Kabul, told TOLOnews.
'The world is safer'
Al-Zawahiri was killed in the first known US over-the-horizon strike on an al-Qaeda target in Afghanistan since US forces withdrew from the country last August 31.
The White House official said the strike "deals a significant blow to al-Qaeda and will degrade the group's ability to operate".
"The world is a safer place following the death of al-Zawahiri, and the United States will continue to act resolutely against those who would threaten our country, our people, or our allies and partners," the US State Department said.
Al-Qaeda is believed to have been degraded in the years since the US invasion of Afghanistan, and al-Zawahiri was "one of the last remaining figures who carried this kind of significance", the White House official said.
Al-Zawahiri, 71, an Egyptian surgeon who grew up in a comfortable Cairo household before turning to violent extremism, had been on the run for more than 20 years, since the 9/11 attacks.
He assumed leadership of al-Qaeda after Osama bin Laden was killed by US special forces in Pakistan in 2011, and had a $25 million US bounty on his head.
Al-Zawahiri lacked the charisma that helped bin Laden rally extremists around the world but channelled his analytical skills into service of al-Qaeda.
He was believed to be the main strategist and mastermind who steered operations, including the 9/11 attacks -- as well as bin Laden's personal doctor.
Al-Zawahiri left Egypt in the mid-1980s, heading for Peshawar, Pakistan, where the resistance to the Soviet occupation of Afghanistan was based.
Here he met bin Laden, and in 1998 he became one of five signatories to bin Laden's "fatwa" calling for attacks against Americans.
The future of al-Qaeda
Al-Qaeda is "at a crossroads", said Soufan Centre researcher Colin Clarke.
"Despite al-Zawahiri's leadership, which minimised [al-Qaeda]'s losses while rebuilding, the group still faces serious challenges going forward," he said. "For one, there's the question of who will lead al-Qaeda after al-Zawahiri's gone."
A United Nations (UN) report released before the US strike that killed al-Zawahiri details al-Qaeda's current line of succession and lists potential replacements for its longtime leader, the Soufan Centre reported July 21.
On the list are Egyptian-born Saif al-Adel, believed to be living under semi-house arrest in Iran, and Moroccan-born Abdal Rahman al-Maghrebi.
Other potential successors are Algerian Abu Ubaydah Yusuf al-Anabi, also known as Yazid Mebrak, the leader of al-Qaeda in the Islamic Maghreb; and Somali national Ahmed Diriye, the leader of al-Shabaab, an al-Qaeda affiliate based in Somalia. Diriye has two aliases: Ahmed Umar and Abu Ubaidah.
Considering the vulnerability of al-Qaeda leaders in Iran -- particularly after the assassination of al-Qaeda number two Abu Muhammed al-Masri in Tehran in August 2020 -- al-Adel may not be a likely candidate, the Soufan Centre said.
Al-Maghrebi -- al-Zawahiri's son-in-law, and an established al-Qaeda veteran -- is a more likely successor, it said.
Lingering security concerns
Many Afghans expressed shock that al-Qaeda's chief had been killed in Kabul, saying they could not believe al-Zawahiri had been hiding in their midst.
Kabul resident Freshta, who asked not to be further identified, said she was shocked to learn of al-Zawahiri's killing.
"It's so uncomfortable to know that he was living here," she said.
A shopkeeper who asked not to be named said he was not surprised.
"Any terrorist group can enter our land, use it and get out easily," he said.
"We are unable to protect ourselves, our soil and our property."
In a June 15 report, UN Secretary-General António Guterres noted lingering security concerns in Afghanistan.
Following an initial period of reduced conflict-related security incidents after last August, the report said, the "Islamic State of Iraq and Syria"'s Khorasan branch (ISIS-K) and other groups intensified their attacks.
Between January 1 and May 21, the UN recorded 82 attacks by ISIS-K in 11 provinces, compared with 129 attacks in six provinces during the same period in 2021.
ISIS, al-Qaeda and other violent terrorist groups "enjoy greater freedom there [in Afghanistan] than at any time in recent history", the UN said in February.