NEW YORK -- After three decades at the helm of Human Rights Watch (HRW), Kenneth Roth says that strong human rights movements have the power to uncover the "ugly reality" of authoritarian regimes' repression of citizens' rights.
In an interview ahead of vacating his role at the end of August, Roth looked back on the "endless struggle", the ups and downs, victories and defeats since he became HRW's executive director in 1993.
"I think the big trend over the last 30 years is that the human rights movement has deepened and strengthened," he told AFP in New York. "Every country I visit has human rights defenders in it."
"Does that mean that human rights violations go away? Obviously not," said Roth.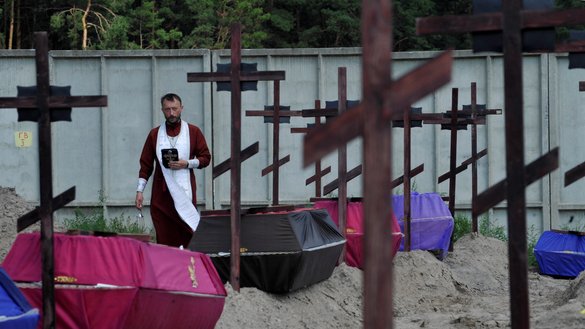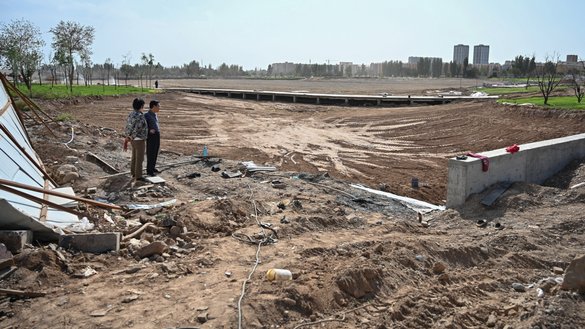 "Governments are always tempted to violate human rights," he said, citing China's repression of Uighurs, Russia's invasion of Ukraine, and regions he says receive less attention, such as Tigray in Ethiopia, and Yemen.
But thanks to stronger activism, "it's virtually impossible for governments to hide their abuses, particularly in an era of social media where everybody has a smartphone".
"And by spotlighting that discrepancy between the pretence and the ugly reality, we do generate pressure," he said.
Looking back over the past 30 years, he said the world has witnessed "enormous changes, some for the good, some for the bad".
'Shame them'
As for Russia and China, after a "positive evolution with significant opening", Moscow is "reverting" to the Soviet era and Beijing to Maoist-style rule, he said.
"It's a struggle; it's an endless struggle," said the former lawyer, who plans to devote his time after HRW to a book about how to put pressure on governments.
"At a minimum, you can shame them; you can embarrass them," Roth said. "But we also go to allied governments around the world and say, would you use your influence on our behalf to push for positive change?"
"[And] abusive governments, they always care about something: they want the next military aid package, they want a trade deal, they want to be invited to some fancy summit," he said.
But does it work?
"I don't pretend that we turn these governments into good guys," he said. "Often, all they care about is staying in power."
"But if we put enough pressure on them, the benefits they see from violating human rights begin to be outweighed by the cost to their reputation," Roth said.
"Sometimes we succeed in changing the cost-benefit analysis to make governments feel that it's just not worth it to violate human rights, but other times we fail. And that's just inevitable."
Litany of abuses
HRW has been among those who have denounced China for a litany of abuses in the Xinjiang region, including mass incarceration, forced labour, compulsory sterilisation, systematic rape, and the destruction of Uighur cultural and Islamic sites.
Beijing is accused of detaining more than one million Uighurs and other mostly Muslim, Turkic-speaking people, in the far-western region a secretive network of detention centres and prisons as part of a years-long security crackdown.
The United States and other Western countries have said that China is committing "genocide" of Muslim minority groups.
Beijing has vehemently rejects the claims and has long insisted it is running "vocational training centres" in Xinjiang designed to counter extremism.
Meanwhile, activists have been compiling lists of Russian forces' war crimes in occupied territories of Ukraine since the start of their invasion on February 24.
These war crimes include massacring civilians in Bucha and Irpin, looting Ukrainians' homes for consumer goods and shipping them back to Russia, and bombing the Mariupol drama theatre, which had hundreds of civilians inside at the time.
Moscow is also forcibly taking tens of thousands of Ukrainians, often singled out for their resistance to the invasion, to "filtration" camps in Russian-controlled territory where they undergo brutal interrogations and in some cases enforced disappearances, rights groups say.
Kremlin-backed Wagner Group mercenaries are also accused of killing civilians and committing other serious human rights violations in Ukraine and other conflicts around the world, including in the Central African Republic, Mali, Libya and Syria.