ZEMITHANG, India -- China is continuing to antagonise its neighbours by unilaterally renaming disputed territories in a bid analysts say is part of Beijing's drive to expand its geopolitical and military influence around the world.
But the targets of the latest round of sinicisation are fighting back.
Freshly laid roads, bridges, upgraded military camps and new civilian infrastructure dot the winding high Himalayan route to the Indian frontier village of Zemithang -- which China dubbed "Bangqin" in April to press its claim to the area.
It is in the far northeastern Indian state of Arunachal Pradesh, almost all of which Beijing insists falls under its sovereignty as "South Tibet".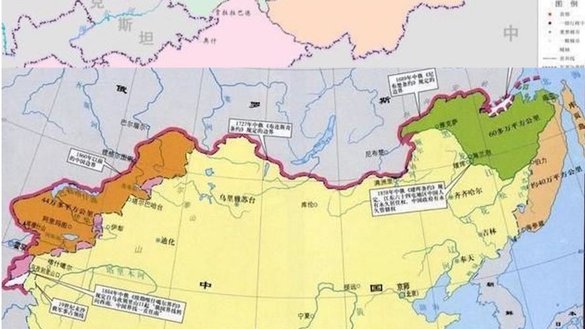 The Asian giants fought a war in 1962 over their 3,500km-long divide, now known as the Line of Actual Control, and it remains disputed to this day, with sporadic clashes and regular diplomatic manoeuvres.
Culturally largely Tibetan, Arunachal Pradesh is savage territory for battle, with mountain passes as high as 4,750 metres still covered in snowdrifts as late as May, and thickly forested slopes lower down.
Balancing act
Worried about China's build-up on the other side, Indian Prime Minister Narendra Modi's government has pumped billions of dollars into ambitious connectivity projects, to boost civilian presence and establish new paramilitary battalions.
India has scaled up its defences, deploying cruise missiles, howitzers, US-made Chinook transport helicopters and drones.
At the same time, in an indication of New Delhi's constant geopolitical balancing act, India is part of the Shanghai Co-operation Organisation (SCO), which includes China and Russia.
But in the face of China's increased assertiveness under leader Xi Jinping, India has also become a member of the so-called Quad with the United States, Australia and Japan, set up to counter Beijing.
Within days of Beijing's renaming announcement, Indian Interior Minister Amit Shah launched a $585 million "vibrant villages" scheme for civilians along the border.
"India wants peace with everyone," said Shah at Kibithoo, one of the first Arunachal Pradesh villages overrun in 1962.
"But no one will be able to encroach on even an inch of our country's land."
Name changing 'will not alter reality'
This is the third time China has unilaterally renamed places in Arunachal Pradesh, having done so in April 2017 and December 2021, the Hindustan Times reported.
This time it renamed 11 places, including mountain peaks, rivers and residential areas, "in a move that's set to further deepen mistrust between New Delhi and Beijing", the newspaper reported.
New Delhi bristled at Beijing's announcement.
"Arunachal Pradesh is, has been and will always be an integral and inalienable part of India," Ministry of External Affairs spokesman Arindam Bagchi said in a statement April 4.
"Attempts to assign invented names will not alter this reality," he added.
India has promptly rejected the renaming in the past as well, with New Delhi reiterating that the northeastern state will always remain an "inseparable" part of India, according to the Hindustan Times.
The United States weighed in, saying it has recognised the territory of Arunachal Pradesh "for a long time".
"We strongly oppose any unilateral attempts to advance territorial claims by renaming localities," White House spokeswoman Karine Jean-Pierre said April 4.
Beijing has sought to change the facts by force before.
Zemithang, just a few kilometres from the boundary, and picture-postcard Tawang, the main town in the district -- home to the biggest and oldest Tibetan Buddhist monastery outside Lhasa -- were both seized by Chinese forces in 1962 as they inflicted a humiliating defeat on Indian troops before retreating.
The Indian army officer charged with preventing a repeat of these events is Brig. N.M. Bendigeri, who commands thousands of troops in Tawang.
Hundreds of his men clashed with Chinese forces in December.
And three years ago in Ladakh, at the western end of the frontier, 20 Indian and four Chinese soldiers were killed in brutal hand-to-hand combat.
Beijing's announcements "won't change a thing here", Bendigeri said.
But in fact, Chinese actions are profoundly changing the once neglected and remote region.
'Dual-use ghost villages'
New Delhi has expressed alarm over its neighbour's push to develop "xiaokang" -- meaning well-to-do villages in Mandarin -- along the Line of Actual Control.
Bendigeri fears they will be "dual-use ghost villages", intended to alter realities on the ground.
He also worries the People's Liberation Army could use them during a conflict, echoing the way Beijing has built militarised artificial islands in the disputed South China Sea.
Beijing is "unlawfully" claiming sovereignty or some form of exclusive jurisdiction over most of the South China Sea and is giving Chinese names to places across Asia as a way to build a legal case for those claims.
But for each of China's claims on the islands in the South China Sea -- through which trillions of dollars in trade pass annually -- there are competing claims from Brunei, Malaysia, the Philippines, Taiwan and Vietnam.
China's continual military drills around Taiwan are another example of the threat that Beijing's military expansionism poses.
Last month, Beijing conducted three days of war games that included a simulated blockade and targeted strikes.
Taiwan has had its own government since 1949 but lives under the constant threat of invasion by China. Beijing views the island as its territory and has vowed to one day seize it -- by force if necessary.
The frequency of such drills and Beijing's increasing territorial disputes with its neighbours threaten global peace and risk choking the world's busiest shipping lanes with global economic repercussions, analysts warn.
Central Asia on edge
Central Asia has been another target of Beijing's renaming game.
In the spring of 2020, Chinese websites posted provocative statements about Kazakhstan and Kyrgyzstan that provoked a furore.
In April that year, an article titled "Why Kazakhstan is eager to return to China" was published on the privately owned Chinese website Sohu.com.
The article's author called into question Kazakhstan's sovereignty over its own territory, asserting that the land is historically Chinese and that "Kazakhstan was a vassal of the Qing Dynasty".
The same month, the website Toutiao.com published an article with the headline "Why did Kyrgyzstan not return to its homeland after gaining independence?".
Kyrgyzstan was part of China for thousands of years until tsarist Russia in 1846 took a total of 510,000 sq. km from China, including present-day Kyrgyzstan, the article said.
It presented a map of what was then China to support this claim. Although "regions and countries separated from their homeland eventually yearn and return", when Kyrgyzstan gained independence in 1991, it did not, mainly because of Russia's continued influence, said the author.
Observers familiar with China's information policy say those websites would not spread false information without pre-approval from the top in Beijing.
Beijing also targeted Tajikistan with false territorial narratives.
In July 2020, Chinese media published an article that discussed the transfer of 1,158 sq. km of Tajik territory to China in 2011, which angered many Tajiks at that time. Tajikistan ceded those lands to China to pay off some of its debt.
The controversy came as Tajikistan's debt to China continues to grow, which could lead to the country ceding more territory in exchange for debt forgiveness.