KABUL -- Kabul residents and military analysts have enthusiastically welcomed the Afghan government's plan to divide Kabul into four security zones and to turn western parts of the city into a high-security or "Green" zone.
The plan aims to improve Kabul's security and reduce the infiltration of militant groups such as the "Islamic State of Iraq and Syria" (ISIS) bent on conducting terrorist attacks in the city, including in the predominantly Shia areas of western Kabul.
"On September 7, the president met with representatives [of the general public], religious scholars, and ordinary and influential residents of western Kabul alike," said Shah Hussain Murtazawi, deputy spokesman for President Ashraf Ghani.
"In light of the threats facing Kabul, especially in the city's western areas, the president has instructed the security authorities to divide Kabul into four security zones," he told Salaam Times. "The first zone to undergo security work is the western part of Kabul."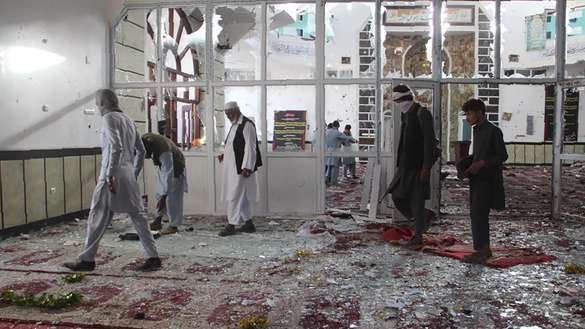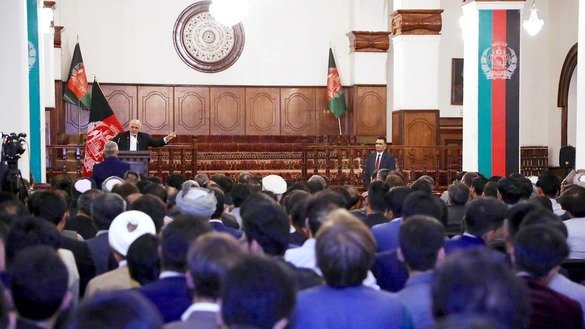 "Investigative and operational activities and measures will increase in the western parts of Kabul," he said. "Senior security officials, including the senior deputy chief of security at the Interior Ministry, the deputy head of the [National] Security Council, and the deputy commander of Kabul police, have been assigned to manage the security situation in western Kabul."
"There are some vulnerable areas at the furthest parts of the Dasht-e-Barchi area, which the enemy takes advantage of," Murtazawi explained. "Under the new security plan, those vulnerable locations will be covered under the new security blanket."
"The enemies of Afghanistan do not want us to live together in peace, harmony and unity," he said. "That's why they target a specific group and a specific sect [to stoke ethnic tensions]."
Protecting Shia residents from ISIS
"All Afghans have been targeted by ISIS and other terrorist groups who are enemies of humanity," Mohammad Sajad, 27, a resident of western Kabul, told Salaam Times. "Students, youth and women were among those who were killed a couple weeks ago in an ISIS attack [at a wrestling club] in western Kabul."
"ISIS is the enemy of all Afghans, especially the Hazaras," Sajad said. "If implemented, the president's plan will reduce ISIS attacks on Shia-populated areas in Kabul. We, the Hazaras, support the government's plan."
"ISIS has a plan to destroy us, but we Afghans [will] never allow this to happen," said Khadem Hussein, 19, another resident of western Kabul.
"All residents of western Kabul are ready to co-operate with Afghan forces to protect their areas," he told Salaam Times. "We welcome and support all plans set forth by our government to provide security and to protect our lives."
"Western Kabul has been repeatedly attacked by enemy forces," Gen. Hadi Khalid, a military affairs analyst, told Salaam Times. "The government's decision to divide Kabul into four security zones... is a commendable move. I am in favour of this official plan."
"Along with and parallel to this official plan, local residents should properly co-operate with government and security forces," Khalid said. "Residents of Western Kabul are familiar with their neighbours and can easily detect and identify any would-be suicide bomber, stranger and other enemies."
"It is, therefore, incumbent upon local residents to immediately inform security authorities whenever they notice any suspicious individual or group, in order to protect themselves and others from terrorist attacks," he added.
"ISIS, as well as intelligence agencies from neighbouring countries, does not wish for Afghans to enjoy unity or brotherhood," Khalid argued. "That is the reason why [Afghan] Shia are targeted so that they can provoke religious and ethnic tensions. It is high time for a security plan to protect the Shia area, and [the security plan] it is indeed a positive move for Afghanistan."
Residents praise the new plan
"In his meeting with us, the president promised ... [that] he is going to turn the western zone of Kabul into a Green Zone and will adopt strong security measures in this area," said Salim Hassani, one of the Kabul residents who conferred with Ghani.
"[Ghani vowed to] consider any security threats in this region as a national threat, calling on the security forces to take stronger, more precise precautionary measures in this area," Hassani told Salaam Times.
"Security agencies have been ordered to install stationary and mobile security posts and checkpoints over the mountains [overlooking] western Kabul, so that terrorists cannot penetrate the area," he said.
"Although it is impossible to completely eliminate security threats, the implementation of security plans in the Green Zone will prove to be an effective measure in securing this area [of the city]," Hassani said. "[The security plan] will also put an end to movements of non-official gunmen."
"The public is now looking forward to the implementation of this plan," he added.
On September 18, Ghani met with influential figures, religious scholars and youth from western Kabul at the Presidential Palace and instructed Maj. Gen. Sayed Mohammad Roshandel, the newly appointed Kabul police chief, to prepare to build police stations in the 13th and 18th police districts of the city, according to a September 19 statement released by Ghani's office.
Meanwhile, Ghani has instructed the National Directorate of Security (NDS) to reach out to and consult with district chiefs, influential residents and other local residents for better coverage of Kabul's western areas in terms of intelligence sharing.
Ten ambulances and required firefighting equipment will be delivered to western Kabul, said the statement.
A string of deadly attacks
ISIS considers Shia Muslims to be apostates and has carried out deadly attacks against the sect across the region, massacring hundreds, including women and children.
In recent weeks, the violence has escalated in Kabul and other cities with more than 60 people killed in suicide bombings at a wrestling club as well as at an education centre in one of Kabul's Shia-populated neighbourhoods.
Last month, several burqa-clad suicide bombers struck a Shia mosque in Gardez, Paktia Province, killing at least 35 people.
ISIS claimed responsibility for the carnage in both Kabul and Gardez.
The group regularly resorts to attacking "soft" targets, including those frequented by children.