ZABUL -- The Taliban's long-running efforts over the past few months to take control of district centres and military installations in Zabul Province have been thwarted by Afghan forces.
"Afghan forces in Zabul Province have been able to defend their areas of responsibility against Taliban militants," said Zabul Governor Rahmatullah Yarmal.
"In the past few months, a number of Taliban militants have entered the province from neighbouring provinces in order to organise attacks on our forces and take over some districts -- but fortunately, so far they have been unable to reach their goals," Yarmal said.
Yarmal urged Zabul residents to stand by their security forces as they protect the country against its enemies.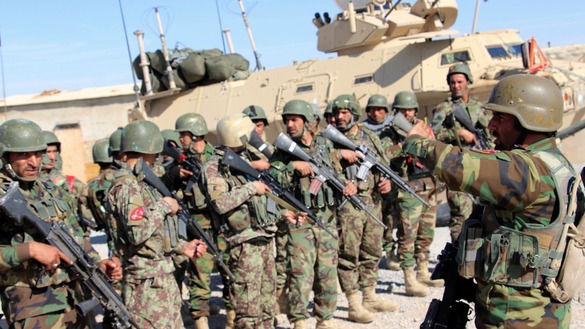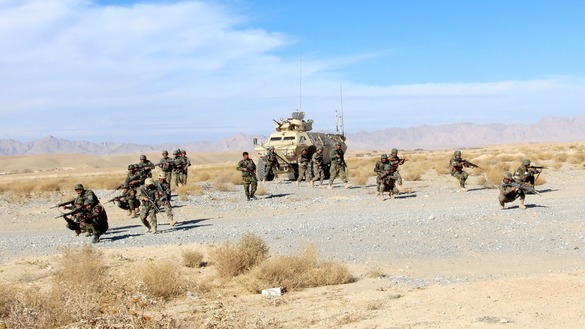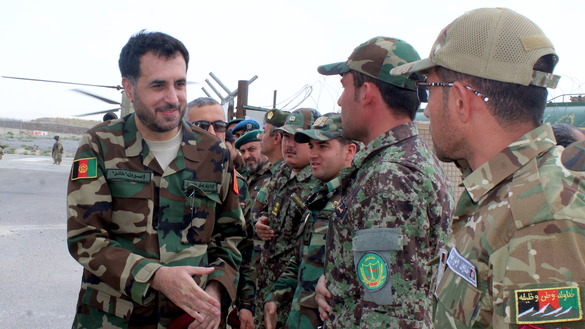 "Our prosperity and peaceful lives depend on our security forces," he said.
Acting Defence Minister Asadullah Khalid on June 2 during a visit to Qalat, the provincial capital, praised Afghan forces for their co-ordination in ensuring security.
"From the beginning of 'Operation Al-Fatah', they [the Taliban] had planned to capture three provinces… so far, no district has fallen into the hands of militants," Khalid said, referring to the Taliban's name for their own offensive.
He told local officials that Afghan forces plan to launch a series of fresh military operations in the province to clear areas under Taliban control, according to a statement from the provincial government.
Khalid did not provide details on when the operations would begin.
"The enemy is trying to score a big achievement in Afghanistan and especially here in Zabul. They are trying to block Highway No. 1, which connects several provinces in the south," Zabul Police Chief Capt. Saeed Mirajuddin Sadaat said.
"Almost in each clash with the Taliban we kill around 10 to 15 of them," he said. "We have no hesitation in protecting our countrymen."
"Every day and night we have mobile patrol teams making sure to suppress Taliban attacks," he added.
Winter operations
Afghan forces struck the Taliban hard during the winter in Zabul and the militants no longer pose a significant threat, according to officials.
"Our winter operations were very successful. We had operations in Daychopan, Shamalzo, Naw Bahar and Shinkay districts as well as in the Surai area, Qalat city and Highway No. 1 of the province," said Gul Islam Siyal, a spokesman for the governor of Zabul.
"We had 19 major operations and 56 small operations across the province," Siyal said.
"More than 170 insurgents were targeted in those operations -- 90 of them were killed and 80 others were injured in these operations," he said, adding that 10 of those killed were foreigners.
"We have had many achievements in these operations. In the Surai area, we discovered and destroyed the Taliban's huge cache of IEDs [improvised explosive devices] and weapons," Siyal said.
"The enemies of the Afghan nation do not have the power to fight face to face with Afghan forces, so they [the Taliban] only plant IEDs and sometimes carry out sudden attacks on checkpoints during the night," said Col. Zabiullah Nasrat, commander of the 2nd Regiment of the 205th Atal Corps of the Afghan National Army.
"In Zabul Province, we want to protect areas and achievements that we have gained in the past, and in the meantime we also want to expand our security coverage," Nasrat said.
"The Taliban know that our forces don't want to harm civilians. When they [Taliban] come under pressure while fighting with us, they take advantage of civilians' homes as they know that we never target civilians," he added.
"As an Afghan and Muslim, I urge the insurgents who fight for the name of Islam, if they are true Muslims and Afghans and defend Islam... to make peace," Nasrat said.
Enemies of Islam and humanity
Barat Khan Khawzak, a tribal elder from Zabul Province, welcomed efforts made by Afghan security forces.
"Military operations conducted by Afghan forces were successful, and we are very happy," Khawzak said.
"The Taliban's operations in the past 18 years were all against the public. They're taking advantage of certain people. They are not here to build Afghanistan; they are destroying it," he said.
"They [the Taliban] don't want this country to be built; they are foreign puppets. Their masters are telling them to destroy bridges.. and kill people," said Khawzak. "They are not helping the country."
"They will not stop doing this until their masters tell them to stop," he added.
The Taliban's so-called "Al-Fatah" spring offensive "will 100% be another failure. The public is with the government, and our Afghan forces are ready to defend this land", he said.
"The Taliban have suffered many casualties in Zabul Province. Their dead bodies remained in Naw Bahar and Arghandab districts," said Saber Shah Tokhi, a tribal elder from Zabul.
The Taliban's spring offensive goal "is just to kill civilians", said Haji Atta Jan Haqbayan, chairman of the Zabul Provincial Council.
"The Taliban are the enemies of Islam and humanity. We all must stand by the Afghan government and support our forces to defeat and destroy the enemies of this proud nation," he said.