QALAT -- Security in Zabul Province has improved as more women join the police, officials say.
The number of domestic crimes has fallen especially, according to Zabul Police Chief Col. Saeed Mirajuddin Sadaat.
The force assigns women in many instances to search suspicious residences, and this tactic has elevated public trust in police, he said.
"There are 18 female police officers," said Sadaat. "Our operations are not possible without having policewomen [on teams]. We conduct our operations with their assistance, and when needed, they help us search residences. This has positively influenced public perception."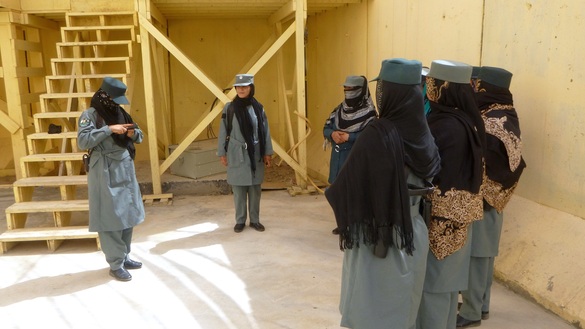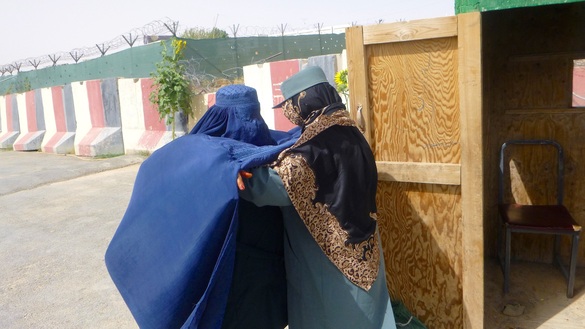 "Policewomen have played a wonderful role in ensuring security and lowering crime," he said, adding that efforts are under way to increase their numbers.
"We are trying to recruit policewomen at the district level as well because they have played a key role in the provincial capital, Qalat," he said. "We'll put efforts into bringing onboard more sisters so that they can ensure security in districts and villages together with their brothers."
Helping civilians
"I am proud that I maintain our people's dignity and security alongside my brothers," said Madina Khaksar, a police officer.
"I thank God that our policewomen have established friendly relations with civilians and that civilians help us greatly," she said. "Defending our country is obligatory for men and women."
"We usually conduct special operations together with policemen," she said. "We accompany them, and when needed, we search certain residences with their permission."
"Women are really happy with the way we treat them, and they sometimes even give us information about suspicious individuals and incidents," she said.
Khaksar called on the Taliban to stop fighting and to defend the country shoulder to shoulder with Afghans.
"For God's sake, join in and defend the country together with us and ensure its security," said Khaksar. "Stop fighting for the benefit of others. We're your sisters. How long will Afghans be the victims of war? Join us and make peace, and serve your country in the ranks of police, the army and the national security forces."
"I have been working in the police for the past six months, and I can't really express how happy I am with the public because every time civilians see us, they treat us with great respect," said Rana Tarin, another police officer.
"They help and encourage us considerably, and thanks to civilians' motivation, we're able to bravely ensure security for Zabul residents," she added.
"We, policewomen, have a special workspace where we perform our daily necessary duties," said Tarin.
"When needed, we conduct operations in certain suspicious areas. We thank God that we have had many achievements. Our brothers [male police officers] help us greatly, and we still haven't seen any problems or casualties," she said.
Tarin called on all Afghans to educate their children, especially women.
"Try to place them in various careers, including the security forces, so that your own children preserve your dignity and do not allow anyone to threaten our safety," she said.
"I call on the Taliban to stop killing your Afghan brothers, and stop killing the children of your sisters and mothers," Tarin added. "Defend your country and maintain its security so that we do not fall prey to the evil plots of others."
Guardians of dignity
"I swear to God that the policewomen have preserved civilians' dignity in Zabul better than anyone else," said Murtaza Naseri, a tribal elder and member of the Zabul Provincial Council.
"These policewomen treat the pubilc very well, just like their family members. We are thankful for their service," he said.
"Let's educate our children and send them to security forces because they're more loyal than anyone else to this country's prosperity and security," he said. "We're thankful to God that there are now many policewomen in Zabul. They have done a great job in ensuring and improving security."
Zar Bibi, a member of the Zabul Provincial Council, also praised the behaviour of the female police officers.
"Policewomen treat the public very kindly," she said. "We are very happy with their service, and we always support them."