ZABUL -- Taliban militants committed atrocities in an attack that set ablaze residents' houses, property and shops Monday (July 8) in Shah Joy District of Zabul Province, local residents and authorities say.
The Taliban struck Monday evening before Afghan forces defeated them within an hour, Zabul Governor Rahmatullah Yarmal said.
"Security has been very bad in Shah Joy District for the past two days," Muhammad Nabi, a tribal elder from the district, said on Tuesday (July 9). "The Taliban have fired mortars at houses. They burned shops and looted personal belongings. The situation is concerning."
Widespread looting
"The government should take immediate action and launch operations here," he added. "The Taliban entered the bazaar and started looting."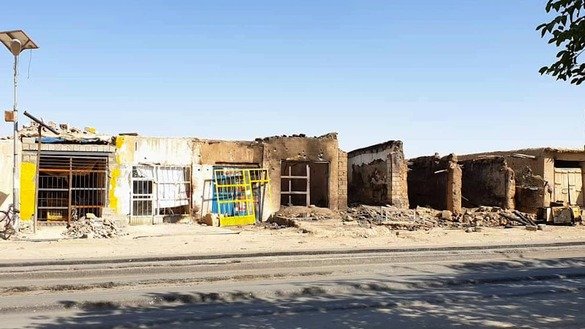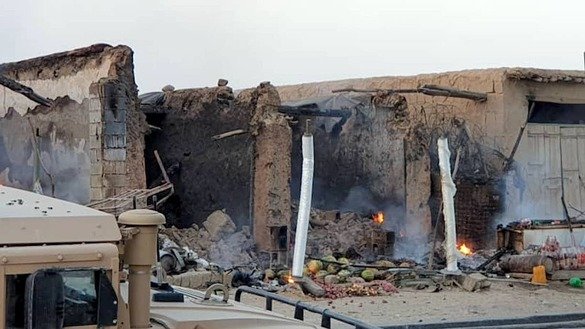 The attack was devastating for locals, said Abdullah Akhundzada, another tribal elder from the district.
"Shops were looted. Many ordinary residents are missing, and we have no idea where they are," he said. "Civilians are fed up with the brutality of the Taliban. The central government should immediately launch operations."
Abdul Qayoum Sakhi, who ran a small grocery store in the Shah Joy District bazaar, said he lost everything he owned.
"I have a shop at the district centre. When fighting broke out, government forces retreated to protect civilians and the Taliban took the opportunity to enter the district centre," Sakhi said.
"When they [the Taliban] entered the centre of the district, they began their atrocities. They set houses and shops on fire and dragged residents out of their homes. They killed some and took some others with them."
"I am a poor man," he added. "This shop was the only source of income for feeding my children. It was my everything, but the Taliban burned and looted it."
"Now, either I have to beg or borrow from others. The Taliban burned and looted our shops," he said.
Crimes against humanity
Haji Atajan Haq Bayan, chairman of the Zabul Provincial Council, confirmed the atrocities committed by the Taliban.
"The Taliban demolished bridges ... there, and they plan to block the highway," said Bayan, referring to the Kabul-Kandahar highway that passes through Zabul Province. "They burned houses and shops."
"The Taliban took locals who support the government with them to an undisclosed location. They've committed many atrocities."
The Taliban "have been perpetrating the same [atrocities] for many years", said Yarmal.
"The only aim they have is to harm ordinary residents and damage public property. They are killing without regard to any ethics or laws of warfare," he said.
"Our security forces acting with the utmost caution," he added. "They are doing so to ensure that civilians are not affected. Otherwise, the enemy doesn't have the ability to confront them directly."
Yarmal accused the Taliban of using civilians' houses as their strongholds.
"They have turned houses into their safe havens and use ordinary civilians as human shields," he added. "We have launched clearing operations, and we'll soon be able to expel the enemy from Shah Joy District and its neighbouring areas."