QUETTA -- Growing divisions and discontent within the Taliban are becoming more apparent as increasing conflict over the group's leadership and its political direction further drives a wedge inside an already splintered organisation, according to Afghan Taliban leaders who have decided to speak out.
Internal tensions within the Taliban emerged shortly after the death of Taliban founding leader Mullah Mohammad Omar was made public in July 2015, more than two years after he had actually died. They have worsened ever since.
The High Council of the Islamic Emirate, a Taliban faction led by Mullah Muhammad Rasool, split from the main Taliban group -- the Quetta Shura -- and declared itself an independent entity, to protest the ascension of Mullah Akhtar Muhammad Mansoor (killed in 2016), the predecessor of current leader Mullah Haibatullah Akhundzada.
This split has been the focal point of increasing violence and discontent between group members.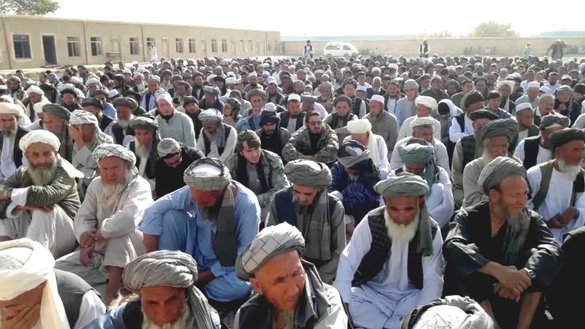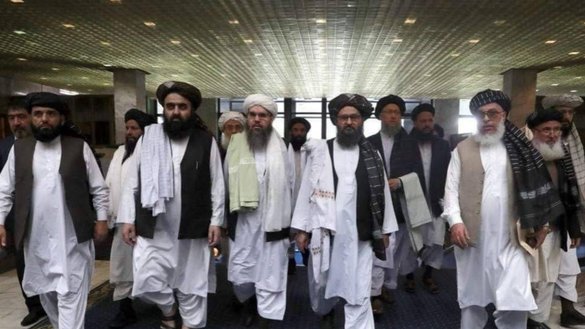 Escalating internal violence
Intra-Taliban violence has spiked on both sides of the Afghan-Pakistan border in recent months.
On August 16, members of the High Council attacked a mosque in Kuchlak, near Quetta, killing four people, including Akhundzada's brother Hafiz Ahmadullah.
In a separate assassination August 17, militants killed Mullah Muhammad Azam Akhund, another key Taliban leader and a close ally of Akhundzada, in Killi Qasim of Kuchlak.
Militants on August 18 also attacked a Taliban madrassa in the Gardi-Jungle area of Chaghi District, Balochistan, killing Taliban commander Mullah Mira Jan and wounding three others, the sources added.
In Afghanistan, clashes in Herat Province on August 6 between followers of Haibatullah and Rasool left 34 fighters dead and another 13 wounded.
More than 600 Taliban members from both sides have either been killed or wounded since infighting began in Herat more than three years ago, according to local officials.
Hundreds of Taliban fighters have also been surrendering to local authorities after facing mounting pressure from Afghan forces and upon realising that the Taliban's fight is "not jihad".
Taliban leaders are facing a huge backlash from their supporters as more reports surface about their secret businesses and self-enrichment schemes while rank-and-file members of the group face poverty, disease and death.
This situation has even led a number of disaffected Taliban fighters, who are unwilling to surrender, to join the "Islamic State of Iraq and Syria" (ISIS), a group that is increasingly killing Taliban members and taking over the group's territory across Afghanistan and Pakistan.
Taliban leaders speak out
"A faction of the Afghan Taliban headed by the family of former Taliban chief Mullah Mohammad Omar is having severe differences with the current leadership," a Kandahar-based senior Taliban leader told Pakistan Forward on the condition of anonymity.
"This rival Taliban faction also opposed the nomination of Mullah Haibatullah Akhundzada to head the Taliban movement," he said.
According to this Taliban leader, the main problem is that the faction led by Haibatullah is influenced by external players who have "hijacked the entire movement".
"Some Taliban leaders currently part of the Haibatullah faction are trying to use the Taliban movement for external desires," he said.
"These elements within our Islamic movement are promoting the narrative of external elements who want to use the Taliban for their strategic designs."
"The faction of the Taliban having close ties with Pakistan, Iran and Russia is violating our manifesto," he said.
"They want to push forward the agenda of their foreign supporters in recent peace talks, but we will never let that happen," the Taliban leader said. "We are targeting those elements in our movement who are fooling the Afghan nation."
The Taliban are suffering from internal disputes, confirmed Mulvi Najmuddin, a former Afghan Taliban leader now based in Noshki, Balochistan.
"Some key Taliban leaders are also opposing the decisions of the central shura, which they say is biased in making strategic decisions for the movement," he said.
The resignation of Syed Tayyab Agha, the political affairs leader of the Taliban's Qatar office, was also an outcome of these internal differences, he said.
"Since the death of Mullah Akhtar Mansoor, the rival faction of Afghan Taliban led by Mullah Muhammad Rasool has been running a parallel shura," Najmuddin said.
The rift caused by leadership disputes and by the assassinations of rival Taliban members propelled some Afghan Taliban members to join forces with ISIS militants when they were trying to gain a stronghold in Afghanistan.
"Several key Taliban rival leaders are part of ISIS now, and they are giving a tough time to the Taliban in Kunar and other provinces of Afghanistan," Najmuddin said.
Afghanistan's uncertain future
In addition to fundamental differences over Taliban leadership, another major dividing factor is the group's operations, said Rashid Ahmed, an Islamabad-based senior regional affairs analyst.
These differences weaken the group but also make it difficult for Afghanistan to progress, he said.
"Afghanistan is facing an uncertain political and security situation; therefore, the regional players are encountering hurdles in achieving their goals on Afghan soil," Ahmed said.
"The internal differences in the Taliban movement are causing heavy damage to the strategic interests of the Taliban, and their top leadership is very concerned over the mounting differences," he said.
"In the past few years, we have witnessed a massive change in the internal policy of the Afghan Taliban, and it is evident that inside the Taliban some factions have different views on peace talks," he said.
"A stable and peaceful Afghanistan could play a key role in regional peace," he added.
"Peace talks in Afghanistan are hampered by the Taliban's internal conflicts, and regional forces are continuing to work with the Taliban to influence Afghanistan," said Talat Shabbir, an Islamabad-based senior security analyst.
"The rising conflict between Afghan Taliban [factions] has resulted in massive bloodshed, and in the past couple of years, many key Taliban leaders lost their lives in the rivalry," Shabbir said.
"The regional countries view the Taliban as a tool for securing their interests in Afghanistan; therefore, they are supporting their groups in the Taliban," he said.