NANGARHAR -- Afghan forces, backed by the NATO-led Resolute Support Mission, are clearing hideouts of the "Islamic State of Iraq and Syria (ISIS)" in the Bandar Valley of Achin District, Nangarhar Province.
The joint mission began in the Bandar Valley on September 10 with Resolute Support Mission forces providing air support, officials said.
In one week, Afghan forces neutralised more than 70 land mines planted by militants in houses. The mines were aimed at slowing down the operations.
"We have cleared a 10-square-km area of the enemy during this time, killed 20 ISIS members and defused more than 70 mines," Brig. Gen. Mohammad Karim Niazi, commander of the 4th Brigade of the Afghan National Army in Nangarhar, said in an interview on September 7.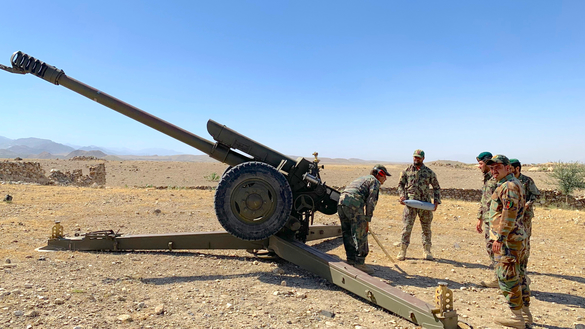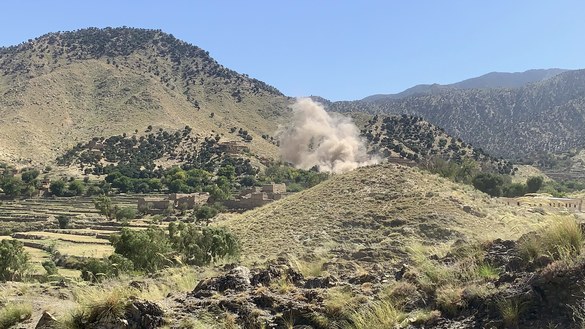 "Following the operations, we will establish two large bases and 11 security posts of public uprising forces in the valley so that the area becomes completely safe from the danger of ISIS," Niazi said.
"When ISIS first crossed from the Tirah Valley of Pakistan, it settled in the Bandar Valley and began its fighting activities from here. This valley makes up 35% to 40% of all the area of Achin District," Ashiqullah Sadat, the district governor of Achin, said in an interview.
"We have asked for the establishment of national army and police security posts in this valley for us," he added.
The military operations will continue until troops have cleared the area of ISIS, Sadat said.
Returning home
Civilians have not been affected by the military operations in the Bandar Valley, government officials said.
Workers will build houses, schools and other facilities for residents following the operations, Ataullah Khogyani, a spokesman for the Nangarhar provincial governor, said in an interview.
"After the operations, we will provide assistance to the civilians whose houses were destroyed and we also will reconstruct schools in the area," said Khogyani.
Noor Mohammad Shinwari, a 45-year-old resident of the Bandar Valley who fled the area after ISIS members moved in, said he recently returned after being away for several years only to find his house decimated by the insurgents.
"I went to my house, but nothing remained. ISIS destroyed it, and my land and gardens are ruined," he said. "This was a paradise, but it has been wrecked."
"I want to return back to my house and to live here because this is my grandfather's area," he added. "The government should create these outposts and provide us with assistance so we can get back on our feet."
Faqir Mohammad, another resident of the Bandar neighbourhood who fled because of ISIS, is grateful for the military operations aimed at ridding the area of the fighters.
"I am very happy for the operations conducted in our valley, and I was able to come back to my house after five years," he said. "Security has gotten better, and I can bring back my family and live in my house."