QUETTA -- A spate of recent assassinations of Afghan Taliban leaders in Pakistan are said to be linked to the militants' drug smuggling and extortion activities.
On August 16, members of the High Council of the Islamic Emirate, a Taliban splinter group, attacked a mosque in Kuchlak, near Quetta, killing four people, including the brother of the Taliban's supreme commander Haibatullah Akhundzada.
In a separate assassination August 17, militants killed Mullah Muhammad Azam Akhund, another key Taliban leader and a close ally of Akhundzada, in Killi Qasim of Kuchlak.
Militants on August 18 also attacked a Taliban madrassa in the Gardi-Jungle area of Chaghi District, Balochistan, killing Taliban commander Mullah Mira Jan and wounding three others.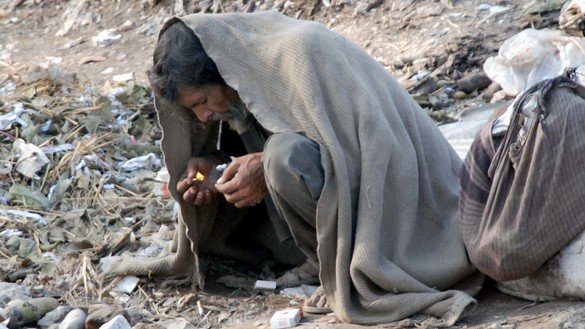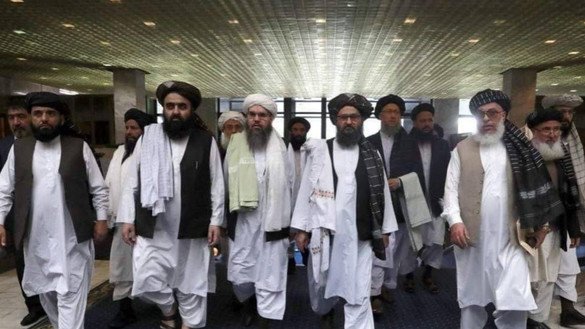 At first, these killings were seen linked to the growing divisions and discontent within the Afghan Taliban over the group's leadership and its political direction.
But a number of observers say the violence is also part of to the group's illegal drug trade activity, and the various Taliban groups vying for control of the lucrative business.
Killings linked to drug racket
"The recent killings of Taliban leaders in Kuchlak and other parts of Balochistan may be linked with the drug business as the slain Taliban leaders were identified as key figures of a money supply chain for the Taliban network," said a senior Pakistani intelligence official based in Rawalpindi.
Afghan and international officials say the Taliban has long been Afghanistan's top drug cartel.
The Taliban earn more than 46.8 billion Afghanis ($600 million) from poppy cultivation and the drug business in Afghanistan per year, the official said on the condition of anonymity. The drugs cultivated in Afghanistan reach the international market mainly via illegal routes in Pakistan and Iran.
Some Afghan officials put the worth of drugs coming from Afghanistan as high as $70 billion.
"Helmand Province is the hub of poppy cultivation in Afghanistan, and the money earned from drugs directly supplies the central Shura of the Taliban," he said.
"High-level investigations are under way to identify the network of those Taliban running their movement undercover in Balochistan and in other parts of Pakistan," he added.
Poppy cultivation is "a key source of income for the Taliban in Afghanistan and... currently the Taliban are purchasing their weapons and most of their logistics from money that they earn from opium", said Najeeb Zadran, a senior Afghan official who previously served in the Afghan consulate in Quetta.
"Most of the poppy is grown in the Taliban-controlled areas and is considered a major source of their income," he said.
"The Afghan Taliban also are taxing drug traffickers who are smuggling heroin and other drugs from Afghanistan to other countries. The annual share for the Taliban in this illicit drug economy is estimated to be billions of afghanis," he added.
Conflicts over drug money "could be a reason for the recent attacks that rivals carried out against Taliban leaders in different parts of Balochistan", a Quetta-based senior counter-terrorism official said on the condition of anonymity.
"Afghan refugees presently living in different parts of Balochistan are providing cover to the Afghan Taliban... as the Taliban could easily trace and target their relatives in Afghanistan," he said. "As per our investigations, Afghans on our soil are mostly targeted by those rivals who were having financial disputes and other feuds with Taliban and Afghan warlords."
"It is an undeniable fact... that those Taliban leaders killed by their rivals in Balochistan were living a very luxurious life under the cover of average Afghan refugees," he noted.
Secret posh life
Afghan Taliban leaders have been desperate to discredit a damaging, ongoing investigation by Pakistan's Federal Investigation Agency into the numerous businesses and investments in Pakistan suspected of belonging to the group's leaders.
For years, Taliban leaders have presented themselves humble servants of their cause, and have been careful to hide their business dealings in obscurity.
However, the increased criminal nature of their group over time -- now being Afghanistan's top drug cartel, extorting schemes, etc. -- has enriched its leaders immensely, while the victims of the terrorist attacks and the rank-and-file members of the group continue to exist in abject poverty.
In addition the drug trade, the Taliban earn millions of dollars by extorting Afghan traders, said Muhammad Nafay, an Afghan trader based in Spin Boldak, Afghanistan.
Only very few Afghan traders can maintain their security in restive parts of Afghanistan, he said.
"The Taliban have a very strong hold in most areas where national highways pass through," said Nafay. "Most traders engaged in Pak-Afghan trade also are paying a huge amount of tax to the Taliban in Afghanistan."
A large number of Afghan traders live in Balochistan, where Afghan Taliban members find them and extract taxes, he said.