Land mines and improvised explosive devices (IEDs) planted by armed groups and non-state actors continue to harm innocent civilians in a number of countries, including Afghanistan, according to an annual report by the Landmine and Cluster Munition Monitor published November 21.
According to Landmine Monitor (the organisation's report), 6,897 people were killed or injured by mines and other explosive remnants of war in 2018. The report noted that it was the fourth year in a row with "exceptionally high numbers of recorded casualties".
Of those, 3,789 were victims of IEDs, the highest recorded number to date.
While the Anti-Personnel Mine Ban Convention, or Ottawa Treaty, drafted in 1997 helped to put an end to virtually all mine use by governments -- including those that did not sign it -- armed groups are increasingly using improvised anti-personnel mines.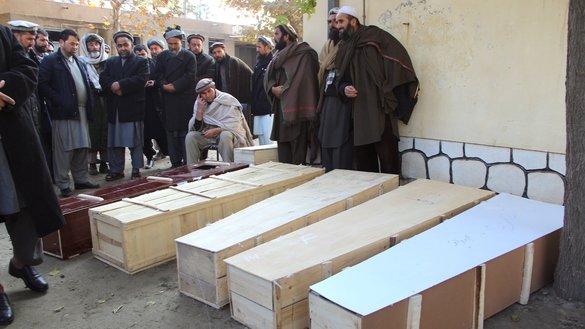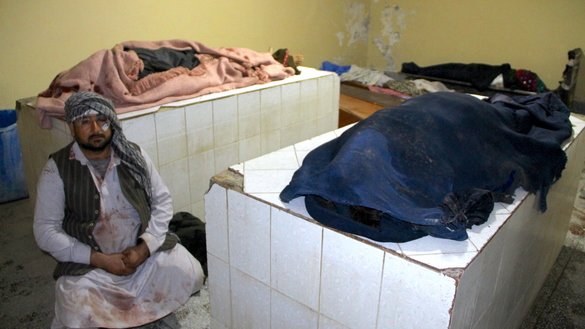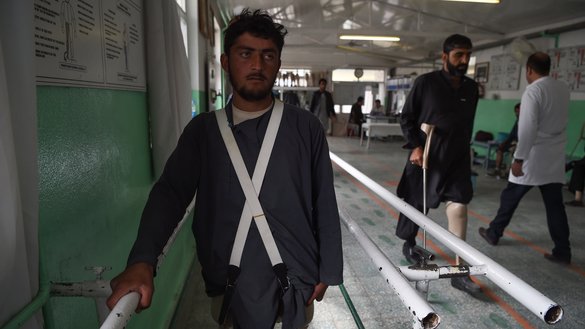 Non-state groups used this type of weapon last year in at least six countries: Afghanistan, India, Burma, Nigeria, Pakistan and Yemen, said Landmine Monitor.
Meanwhile, on November 29, the 164 signatory countries to the Ottawa Treaty agreed to accelerate the work of achieving the goal of a "mine-free" world in 2025, AFP reported.
"Countries have now agreed that it is necessary to speed up mine clearance over the next five years," Norwegian Foreign Minister Ine Eriksen Soreide said in a statement following a meeting in Oslo.
Under the "Oslo Action Plan" adopted on November 29, states undertake to "identify mined areas and put in place national plans for mine clearance".
The meeting in Oslo this week was the last in a series of five-year meetings to implement the Ottawa Treaty drafted in 1997.
Since the treaty's adoption, nearly 58 million mines have been removed by clearing minefields and destroying stockpiles, according to the Norwegian Foreign Ministry.
Deadly blast in Afghanistan
The meeting in Oslo came as a land mine in Kunduz Province last week killed 15 civilians, including eight children, according to the Afghan Interior Ministry.
"At around 5.00pm this evening a mine planted by the Taliban terrorists hit a civilian car... killing 15 civilians and wounding two more," Interior Ministry spokesperson Nasrat Rahimi said November 27.
These men and women were on their way to a wedding from Khanabad District to Imam Sahib District when their car struck a roadside bomb in Aikhamchal village of Imam Sahib District, said Esmatullah Muradi, spokesperson for the Kunduz governor.
"Unfortunately, seven women and five children were among those killed," Muradi said.
No group claimed responsibility; however, Muradi accused the Taliban of planting the bomb.
"The Taliban had planted this bomb to target Afghan security forces," he said.
Kunduz Governor Abdul Jabbar Naimi condemned the killings, calling the incident "a crime against humanity", according to Muradi.
"Members of two families, including myself, wanted to participate in my cousin's wedding in Imam Sahib District, but we did not know the Taliban would change our happiness into grief," said Azizullah Musazai, as he was receiving treatment at Kunduz regional hospital.
"My five children, my wife, my mother, my sister, my two nieces and one of my uncles along with his two daughters lost their lives," Musazai said.
Musazai also blamed the Taliban.
"The Taliban are responsible for this crime," he said. "If the Taliban had planted bombs on this road, why didn't they close it for civilians? Why did they let cars travel on this road?"
"They took everything from me. I don't even have money to bury them," he said.
Security forces on the move
Clearing operations will soon be launched in insecure parts of Imam Sahib District, said Kunduz Police Chief Gen. Abdul Rashid Bashir.
The region has seen regular clashes between the Taliban insurgents and Afghan forces. Insurgents attacked the provincial capital, also called Kunduz, in early September but failed to capture it. The Taliban briefly seized the city in 2015.
The Taliban's use of land mines is not limited to Kunduz.
In neighbouring Badghis Province, the Taliban have barricaded residents of Jawand District for nearly a year and a half by planting land mines along the roads that surround the district.
The treacherous roads prevent residents from leaving Jawand District and block essential goods such as food, medicine and clothing from reaching the district's centre, officials and residents say.
Afghan security forces are working to clear the roads and have been able to deliver a small amount of food and medical supplies by helicopter.
[Hedayatullah from Kunduz contributed to this report.]