KUNDUZ -- Defeated by Afghan forces, the Taliban have resorted to planting roadside bombs in Baghlan Province in an effort to escape the fighting.
Air and group operations from October 18-24 killed 58 Taliban fighters, including key leaders, and wounded more than 60, according to security officials in Baghlan.
"After the Taliban sustained heavy casualties in Baghlan, they planted roadside mines to facilitate their escape from the security forces," said Ahmad Jawed Basharat, a spokesman for the Baghlan police.
On November 4, a Taliban roadside bomb planted on the outskirts of Pul-i-Khumri, the provincial capital, killed eight members of the same family, said Basharat.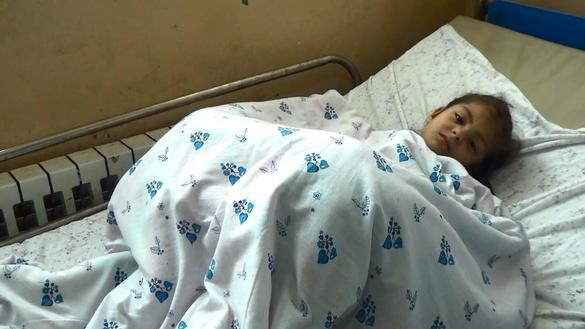 "It was around 9pm on November 4 when a 'saracha' vehicle [a Toyota Corolla station wagon] in which civilians were riding from Dand-e-Shahabuddin village to Pul-i-Khumri was hit by a roadside mine," he said.
"As a result, four children, two women and two men -- all from one family -- were martyred, and six more people including two children were injured."
"Unfortunately, the wild Taliban showed their savage face once again to the world and proved that they don't have any mercy on civilians," he said.
"They can never hide themselves from the Afghan security forces as they plant mines and destroy roads, bridges and other public installations," added Basharat. "We are chasing them."
A crime against humanity
The Taliban have made life difficult for locals, say a number of residents of Dand-e-Shahabuddin and Bala Dori villages.
"The sky is too high and the land too hard; we can't escape to the sky, nor can we sink into the land," Maulawi Aminullah Safi, a religious scholar and resident of Bala Dori village, told local reporters. "For God's sake, what can we do, and where should we go?"
"We can't ask the Taliban why they plant mines along the public roads," said Safi. "If we raise our voice, they label us infidels and kill us."
"They scattered mines on every road; civilians don't know how to move around," he added.
"The eight who were martyred come from a single family, but the wounded are from different families," said Gul Ahmad Ahmadi, 65, a resident of Dand-e-Shahabuddin village.
"Many families have left their homes in Baghlan because of their fear of the Taliban," he said.
Spreading violence
The Taliban resorted to destroying public property and scattering land mines on the roads after security forces regained control of Dahna-i-Ghori District and other vulnerable parts of Baghlan Province, say residents.
"The Taliban spread violence," said Abdul Naseer Qayoumi, a resident of Dand-e-Ghori village. "They harass civilians and use their homes as shields [and safe havens]."
"If they were real Afghans, they would never destroy their country and damage or set fire to public property like roads, bridges, mosques and schools," he said.
"We call on the Taliban to become sensible and look at what they're doing," he said. "What they do is misusing the name of jihad and targeting sacred places [mosques]."
"I call on the Taliban... to come and join the peace process; there is still time," Baghlan Police Chief Gen. Wais Ahmad Samimi told local reporters on November 5.
"If you don't surrender, we will turn Baghlan into your graveyard," he said, addressing the Taliban.
"Currently, our operations take place sporadically throughout Baghlan Province, and after we capture and clear the insecure areas, we'll begin clearing the suspicious areas as well," said Samimi.