HERAT -- Attacks, land mine explosions and suicide bombings carried out by the Taliban continue to disproportionately affect civilians, including women and children.
The number of civilians who have become disabled by land mines and terrorist attacks has increased by 30% so far this solar year compared to the same period in the prior year, according to the Herat Department of Martyrs and Disabled.
More than 150 civilians have been disabled by land mines in solar year 1398, said Aziz Ahmad Popal, director of the department. Another 370 were killed in battles and bombings.
"The number of people with disabilities caused by war is increasing daily in Herat," Popal said. "We are registering people with disabilities in the Department of Martyrs and Disabled every day so that they can benefit from government support and services."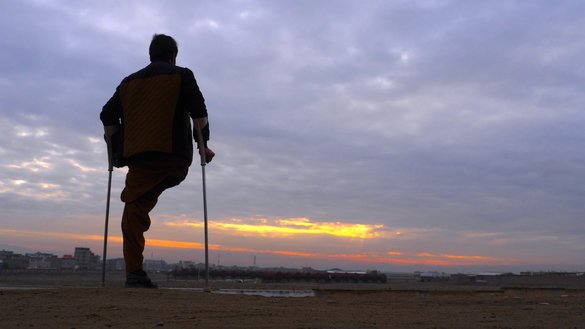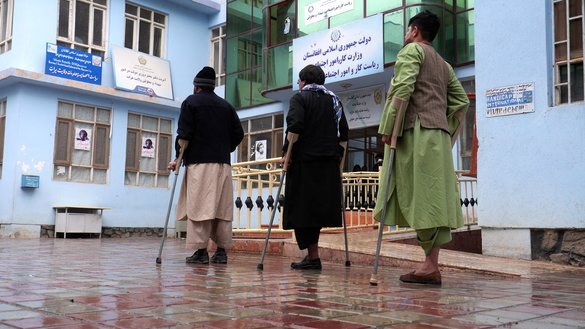 Children, women and the elderly are among those who have been maimed by roadside bombs, he said.
Between 20-25 civilians injured by mines are brought to the Herat regional hospital every month, said Dr. Mohammad Arif Jalali, the director of the facility.
The patients "come from Herat city, districts and some adjacent provinces for treatment", he added.
"More than 20% of those injured in mine explosions ... lose one or more parts of their bodies," Jalali said.
Justice for victims
"Those who stand against the government are rebels and should be punished," said Juma Gul, a victim of war who lost a leg in a Taliban explosion in Herat. "They should be questioned as to why they bomb and kill innocent civilians. Those who commit such crimes should be punished".
"Disability not only causes great pain to the victim but to his or her family as well," he added. "Families go through so much to raise a child, but then some coward plants a roadside bomb to kill or maim him or her."
When the Taliban kill or maim someone, they lose the right to live and should be punished, he said.
"Disability is a source of great pain to us, and we can't do anything about it," said Ahmad Habibi, who was also wounded in the war. "Disability has made us dependent on others."
"I call on the government and the judiciary to not release those who plant roadside mines ... They should be severely punished for their crimes, so it becomes a lesson for others as well," he added.
"I have faced many problems since I lost my leg in an explosion three years ago," said Basir Ahmad Mohammadi, another disabled person in Herat.
"My family is faced with many difficulties as I was the breadwinner for my family, and I can't work any more. I have to wait for the government to help me," he added.
"Those who plant roadside mines should be tracked down and prosecuted. They have no mercy. By planting mines on the roads, they endanger innocent civilians' lives," Mohammadi said.
War crimes
Taliban attacks on civilians and the subsequent disabilities of civilians are war crimes, according to the Afghanistan Independent Human Rights Commission (AIHRC).
Every war has its rules of engagement and parties involved in the conflict must respect those rules, said Abdul Qader Rahimi, the chief executive officer of the AIHRC in Kabul.
"No party to the conflict has the right to hurt civilians during armed clashes. Most of the human rights and rules of war [engagement] are violated by the armed opposition [the Taliban]," he said.
"When a party to the conflict does not care about the life of civilians and uses them as a human shield during armed clashes or directly target them, it has violated human rights," he added.
When investigators review war crimes, they include all instances of deliberate targeting of civilians, he said.
"Parties to armed conflict, especially the anti-government armed opposition, have to respect civilian life and their rights during war or battles. They must plan their attacks in a way that does not hurt civilians," Rahimi said.
The targeting of civilians by the Taliban is unacceptable and the group openly violates the human rights of children, women and men, said Noor Ahmad Haidari, a member of the Herat provincial council.
"It is a crime that innocent civilians, including children and women, are killed or injured in terrorist attacks," he added. "The Taliban must not inflict civilian casualties."