KABUL -- Afghanistan has made "unprecedented" progress in the economic and education sectors in the past 20 years, officials and analysts say.
The achievements made in the past two decades are incomparable to the period between 1996 and 2001, when the vast majority of Afghans did not have access to telecommunications, education or health services, and trade and investment in Afghanistan were non-existent, they say.
Positive economic growth
Afghanistan's economy has grown about 8% per year in the post-2001 era, while prior to that, the economy was in decline, according to economic data.
"After the Bonn conference in late 2001, major progress has been achieved on the Afghan economy," said Sohrab Bahman, a spokesman for the Ministry of Economy.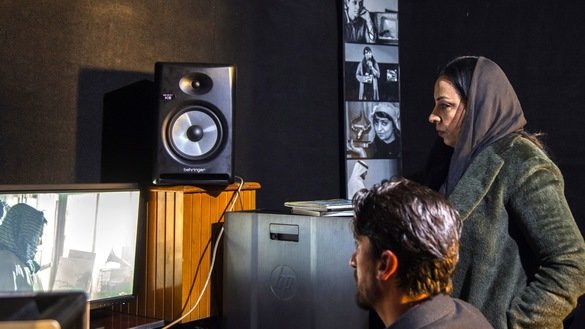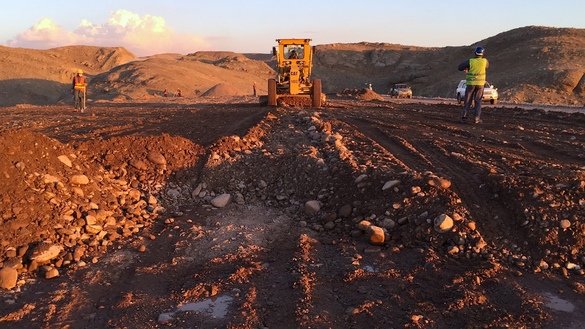 The Bonn Agreement passed on December 5, 2001, began a series of accords intended to recreate the Afghan state, since no nationally agreed-upon government had existed in Afghanistan since 1979.
After officials signed the agreement, a new chapter began for Afghanistan's economy, Bahman said.
"Economic infrastructure has been built, and the private sector has been developed," he said. "For instance, the private sector has invested $3 billion [234.8 billion AFN] in the telecom sector alone, with 80% of the population gaining access to telecom services."
Afghans did not have access to telecom services before 2001. In cases when they needed to get in touch with the outside world, they had to travel to neighbouring countries.
"We have had significant and positive economic growth since 2002," Bahman said. "In some sectors -- such as agricultural products, furniture and some others -- we have become self-sufficient."
"Between 1996 and 2001, our exports and economy were non-existent, while our [annual] exports are now about $1 billion [78.3 billion AFN]," he said.
"Afghanistan has had 8% economic growth [annually since 2001] with $30 billion [2.3 trillion AFN] invested by the private sector in various sectors," he added without citing a source.
Large-scale economic projects under way
"We did not have a single kilometre of paved road before 2002," Bahman said. "All economic infrastructure had been destroyed with no small or large economic project in existence."
"But now we have thousands of kilometres of paved roads with all economic infrastructure developed, and we are connected to a number of economic ports," he said. "Work on large-scale economic projects such as TAPI, CASA-1000 and the Lapis Lazuli Corridor is under way. Railways and standard airports have been constructed, and air corridors have been established."
The under-construction Turkmenistan-Afghanistan-Pakistan-India (TAPI) natural-gas pipeline, also known as the Trans-Afghanistan Pipeline, is expected to help ease energy deficits in South Asia and generate revenue for the countries it traverses.
The Central Asia South Asia Electricity Transmission and Trade Project (CASA-1000) involves construction of a power line to transmit surplus electricity from Kyrgyzstan and Tajikistan to Afghanistan, Pakistan and India.
The Lapis Lazuli Route opens the doors for Afghanistan to transport its products to Europe via land, traversing Turkmenistan, Georgia, Azerbaijan and Turkey.
"Afghanistan is turning into a regional economic and trade hub, connecting markets and businesses in South Asia with Central Asia," Bahman said. "Serious efforts are under way to make Afghanistan economically self-reliant."
"Women have also had an important role in economic development," he added.
"The Women Chamber of Commerce and Industry has been established with women making small- and medium-size investments," he said. "More than 5,000 corporations and economic activities have been established by women."
Turning a new page
"The political, economic and military presence of the international community over the past 20 years has turned a new page in the history of Afghanistan," said Shabir Bashir, an economist in Kabul.
"Afghanistan has had major and significant achievements in the past 20 years in different areas, especially in the economic sphere," he said.
"We had major achievements and growth in the service sector by attracting strategic investments both by the private and public sectors," he said. "Banks, private universities, telecom [companies] and airlines have been established with lots of Afghans getting jobs, resulting in GDP growth."
"Afghanistan has witnessed good growth in the past two decades," Bashir said.
In 2002, Afghanistan's gross domestic product (GDP) was estimated to be about $4 billion (313 billion AFN), while the most recent data from 2018 puts the country's GDP at more than $19 billion (1.5 trillion AFN), according to the World Bank.
"The economic achievements of the last two decades -- the prosperity of the public, trade, investment -- and the achievement of the Afghan government are not comparable with the period between 1996-2001," Bashir said.
"There was not even an economist to help improve the economy of the country back then," he said. "There was no service delivery to the public, while domestic or foreign investment in the country was zero."
"Afghanistan was in isolation, especially economically; those years were the darkest period in the economic history of Afghanistan," he added.
'Unprecedented' achievements for women
Afghanistan has also made unprecedented achievements in education over the past two decades, especially for women and girls.
Before 2002, women did not have the right to study and a majority of the schools where boys were studying had been destroyed in the civil war in the 1990s, said Nuria Nuzhat, a spokesperson for the Ministry of Education.
"After 2001, the education sector started functioning in all parts of the country," she said. "Millions of Afghans -- especially girls who were deprived of education -- regained their right to education."
"The achievements that Afghanistan has made in the last 19 years are unprecedented in the history of the country," Nuzhat added. "We had about 1 million students until 2001, but now the number of students is more than 7 million, of whom 3 million are girls."
Before 2002, women were not allowed to work and even female teachers lost their jobs after the government at the time shuttered all schools for girls.
"But fortunately, now, more than 71,000 female teachers teach in the education sector," Nuzhat said. "Up to 2001, there existed about 3,000 schools across the country, but now more than 16,000 schools are functional across the country, of which 3,000 are for girls."
"Significant improvements have been made in the quality of education," she said. "The curriculum has been upgraded to new standards. We have professional teachers, and the capacity of education personnel has improved."
"A revolution has taken place in education and higher education in the post-2002 era," said Javed Sangdil, a lecturer at Dunya University in Kabul.
"Both quality and quantity have improved ... with 8 million children and adults gaining access to education," he said.
"Education and higher education grew significantly in the past two decades, with 38 public institutions being established," he said. "In 2019 alone, almost 200,000 male and female students were studying [in public institutions]."
During the same period, "128 private institutions have also been established where more than 200,000 students are busy studying," Sangdil said.
"Hundreds of thousands of students have obtained undergraduate degrees in the past two decades," he added.