KABUL -- Just 20 years ago, very few Afghans had access to health care, kangaroo courts were widespread, music and television were banned, and no independent media existed.
All that has changed now, because of the government's dedication to upholding human rights, improving access to health care, protecting women's rights and encouraging a robust and free media environment, officials and analysts say.
After the fall of the Taliban in late 2001, an interim administration ran the country for six months. In June 2002, a transitional government took power until presidential elections took place in 2004.
Before 2002, Afghanistan ranked lowest in the world in healthcare delivery, according to the Ministry of Public Health.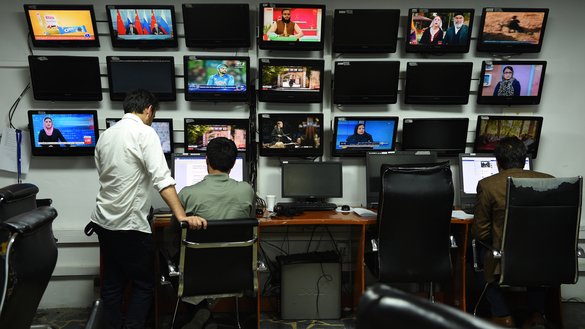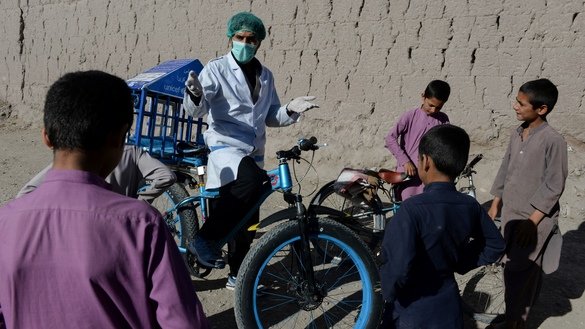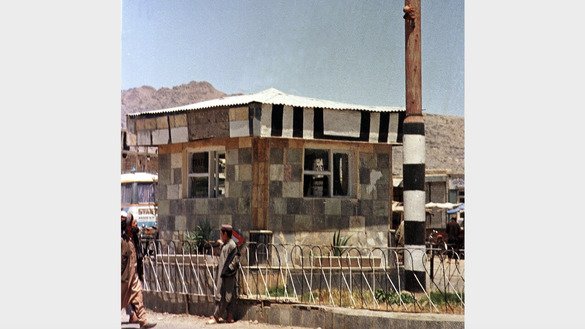 At that time, only 10%-12% of residents were covered by health services in Afghanistan, said Dr. Ghulam Dastagir Nazari, head of the ministry's Expanded Programme on Immunisation.
In 2020, 90% of Afghans -- even those living in the remotest parts of the country -- have access to health services, he said.
"In 2002, there were 400 health centres in the entire country, while now 3,500 health facilities are operational throughout the country," Nazari said.
"There were no midwives to work in remote areas before the new government [took over in 2002]," he said. "We established midwifery training programmes in every district and trained nearly 24,000 midwives throughout the country."
"Because of poor access to health services a few years back, maternal and newborn mortality was very high, but now it has seen a considerable decline," he said.
"In 2002, only 16% of Afghanistan had access to vaccination and nutrition services, but now more than 60% of the population receive immunisation services, and nutrition services are [widely] delivered throughout the country," Nazari said.
"Once polio was commonplace in the country, but today it is on the verge of being eliminated," he said.
Protecting human rights
The Afghan government has made a number of strides in ensuring human rights for its citizens.
In 2002, the Afghanistan Independent Human Rights Commission (AIHRC) began operation following the establishment of the transitional government.
"Citizens suffered various types of atrocities and tortures before 2001, and no person or group had the courage to raise its voice and stop the human rights abuses imposed on Afghans," said Sima Samar, former director of the AIHRC and former minister of women's affairs.
"But following the establishment of the [AIHRC] after 2001, it was able to monitor [rights abuses] and support human rights in a much better way," she said.
"It closely monitored human rights and civil liberties," Samar said. "The commission investigated and widely shared ... human rights violations, and it carried out a lot of work to improve and strengthen the state of human rights."
"Between 1996 and 2001, kangaroo courts were widely held," said Samar. "Afghans were executed on main streets and playgrounds without a court decision. Everyone was tortured -- whether stealing a bicycle or committing a murder."
"The Independent Human Rights Commission's good performance and independence paved the way for Afghanistan, which now has one of the best human rights commissions among the countries in the world," she said.
Afghanistan's dedication to improving human rights has included enhancing women's role in society.
"Afghan women have had achievements in the past two decades that are unprecedented in the history of Afghanistan," said Shukria Barakzai, a women's rights activist and former member of the Wolesi Jirga.
"The achievements include women's participation in strengthening democracy and their presence in the executive and legislative branches, in civil society institutions and political parties, in the security forces, and in the business and investment sectors," she said.
"During the past two golden decades, Afghan women have served as ministers, deputy ministers, agency directors, members of parliament and members of provincial councils," she said. "Women's presence in the media and their growth in music, arts, sports and international conferences are among other accomplishments."
In addition, more women are joining Afghan security forces as they seek to play a bigger role in fighting terrorism and in ensuring the security of their country, according to military sources.
"Women were deprived of their rights until 2001, as they were confined to their homes, experienced forced and early marriage, and didn't have the right to get an education, go to work or to access other services," Barakzai said.
"Laws to punish the perpetrators of violence against women were nonexistent," she said.
"But today, women enjoy their fundamental and natural rights, and those who commit violence against them are tried and punished based on the Law on Elimination of Violence against Women and other laws."
Freedom of press
Before 2002, Afghans were not allowed to listen to music or watch television, and only one radio station functioned in Afghanistan -- Shariat Ghagh (Voice of Sharia).
"In the past, there was no system for recognising and no laws recognised the freedom of expression or freedom of the press," said Mujeeb Khelvatgar, director of NAI, a non-governmental organisation that supports free media in Afghanistan.
"But the new constitution and other enforced laws have preserved the freedom of expression and media to an extent that has no precedent in Afghan history," he said. "The freedom of expression we have in Afghanistan sets an example in our region."
"Creating the media law and access-to-information law, which are among the best laws [of their kind] in the world, and establishing the media commission, commission on media violations, joint committees at Kabul and provincial levels, and bodies that support the free media are among the achievements in institutionalising the media and freedom of the press," Khelvatgar said.
"The growth in the number of media outlets and media workers is among other considerable achievements in the past two decades," he said.
"There are more than 90 TV channels, more than 195 radio stations, more than 300 print media publications and 14 news agencies operating throughout Afghanistan," he said. "We have 8,000 media workers, and more than 1,000 hours of news content is produced and aired by media outlets every week."
"Afghans didn't have freedom of speech and couldn't [freely] share their views before 2001," he said. "No news content was produced, no one was able to criticise and Afghans weren't able to raise their voice."
"But today, the media have given the public the power to raise its voice for ensuring its rights, justice and freedom."